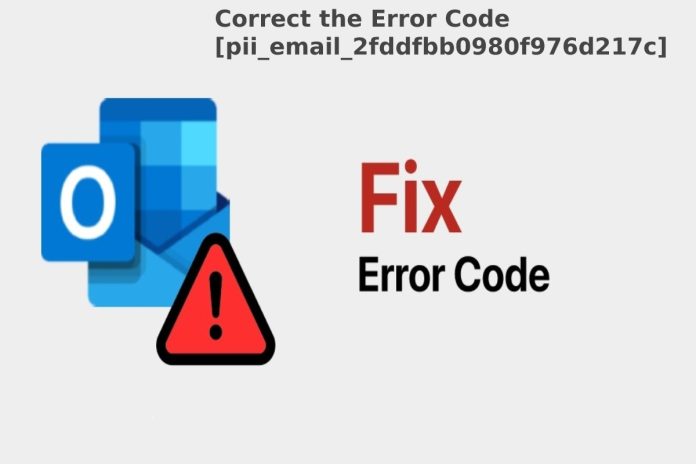 [pii_email_2fddfbb0980f976d217c]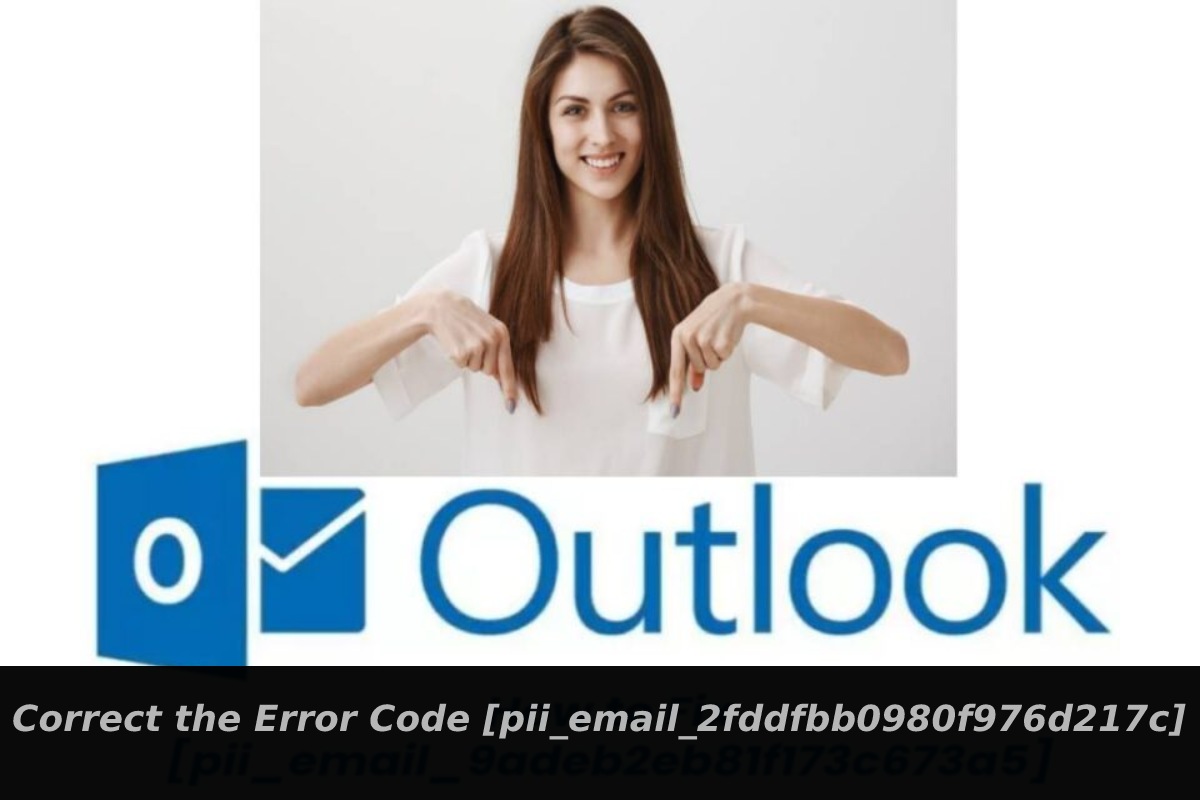 pii_email_2fddfbb0980f976d217c Electronic mail (e-mail) is one of the most used means of communication. It is a small tool used by electronic devices to exchange messages between people. The success of email has increased dramatically over the past decade. It also made the communication process more straightforward. Many email user accounts are vulnerable to hackers. But the security measures for such cyber crimes are excellent. It is also difficult to avoid a mistake or a failure.
Also Read: How You Can Fix [pii_email_2c6d2da7924176e83f00] Error Code
Also Read: How do I fix MS Error [pii_email_a32d8b04996f6ae8eeb0]? 
The [pii_email_2fddfbb0980f976d217c] error repeats itself so much that users are confused. The volunteer's role may be to correct the error [pii_email_2fddfbb0980f976d217c].
An changed the perspective of online communication. They can use for formal and informal purposes. You can install files and share media files.
The messaging system is quite reliable with a simple and efficient operating technique, millions of updated databases frequently. Mistakes are an integral part of how the digital world works.
Emails often turn into promotional or fraudulent messages. This is because malware in email attachments can be an overlooked threat. All of this is quite common.
A giant devil is an inexplicable flaw that doesn't seem to offer any logical explanation to different users. The very idea that causes problems for the user. There are ways to fix it.
Also Read: How to fix the error [pii_email_029231e8462fca76041e] 
What is the [pii_email_2fddfbb0980f976d217c] error?
The error [pii_email_2fddfbb0980f976d217c] is an error code that indicates that Microsoft Outlook is not working correctly.
It is a common mistake for many Outlook users. It can be boring to some extent and lead to a disappointing experience. The users find it hard to believe that such an error exists
This error will occur for various reasons. Very few people in the world are afraid of such a mistake.
The errors include using a new version of Outlook, an older version of Outlook, or using the account differently. An error can occur during the Microsoft Outlook installation process.
The error [pii_email_2fddfbb0980f976d217c] can appear accidentally and can occur when an SMTP server causes a conflict. SMTP (Simple Mail Transfer Protocol), It is a communication protocol for e-mail.
The sources of these errors are difficult to decipher. The root cause of these errors is mainly unknown. There is no need to scare as every problem has a solution. Below is the list of methods that can be using to resolve the [pii_email_2fddfbb0980f976d217c] error.
Various methods are using to solve the problems.
Also Read: How do I fix MS Error [pii_email_a32d8b04996f6ae8eeb0]? 
Also Read: How to fix error code [pii_email_c751115fea806a7818ba]? 
Some methods to fix the pii_email_10484dcc1e7bbabe7ee7] error
Reinstall Microsoft Outlook
It is possible that the version of Windows Outlook running on someone's system is faulty or has expired. Another possibility is that critical application files in the Windows registry are damaged or lost. Hence, running an outdated version of Outlook will do more harm than good.
To make sure the app's services are working correctly, update the app when an update is available.
Removing the version of Outlook running on your system will remove any damaged or missing files, as this is more likely the root cause of the error.
Removing and reinstalling the program will restore all settings to their default values. You need to upgrade to the new version to fix the error within a few minutes.
Multitasking
We know that multitasking is not as efficient for humans. When single multitasking occurs, efficiency, focus, energy, and value drop dramatically.
Personal computers are consider pii_email_2fddfbb0980f976d217c to be fast and efficient. Multitasking on these devices is also easy. However, there may be a glitch with some weird scenarios like this one.
There is a slight chance that it is not the system but the application. The program in question in this situation is Microsoft Outlook.
Using multiple accounts with software running in the background can be a deadly combination for Outlook.
Use an older version of Windows
The compatibility of submission with an operating system is a fun relationship. Matches are often instantaneous. These two don't go hand in hand with the rest of the situations. In short, they are not entirely compatible.
It could be the case with Outlook. Many compatibility issues cause errors pii_email_2fddfbb0980f976d217c or crashes. The best solution is to downgrade one or two versions of the Windows version of the system. Consider using Windows 7 instead of the new Windows 10. Trying this method is not dangerous.
Developers may take some time to change an application depending on the operating system. In this case, updates are provided to the application to make it compatible with the operating system.
Contact customer support
Microsoft pii_email_2fddfbb0980f976d217c is also known for extending unprecedented support to its users. In the tech giant, a massive number of users are involved in this crucial area.
It is best to contact customer care in case the error is not resolving after trying many methods. Asking the specialists may be your last resort and the right choice.
Still, bringing these types of errors to the attention of app developers is essential. So, maybe it would be better to file a complaint, as that would lead to the answer to the question. This method will also help users.
Conclusion
It is the method for Microsoft Outlook pii_email_2fddfbb0980f976d217c that rarely contains errors. It could be one of the obsessing errors of the application. Such tips and tricks can be constructive when dealing with such a problem. Such approaches are very often effective against these errors.
You can choose the above methods, which are easier to fix Outlook error. We know it's difficult, but not impossible, to acquire competence in such an area.
Also Read: How To Fix [Pii_Email_7aa1063d0d4a455b59e4]
Also Read: Fixing [pii_email_951913e90540eed3d7f2] Error Code 
Related Searches:
[pii_email_2fddfbb0980f976d217c]
[pii_email_6a4bb4dab6e737be66f7]
[pii_email_8d4598c46b27c2829ba0]
[pii_email_64d6a827eabd08435ad5]
[pii_email_c0e18e555504aaf9600f]
[pii_email_d3f40956124ff344ce33]
[pii_email_d66926dd018a9bbbc2d9]
[pii_pn_0679bdd5b3cfe065eb66]
[pii_pn_55cf079599d15e2e]
[pii_pn_94dd2691572e8772]
[pii_pn_a3bbd74ab205aebf]
[pii_email_ccc72642c6c6e3fe8a61]
[pii_email_ccc72642c6c6e3fe8a61]
[pii_email_9adeb2eb81f173c673a5]
[Pii_email_dbd9dd084703ead3b9cf]
[pii_email_951913e90540eed3d7f2]
[pii_email_4dd09cddea0cd66b5592]
[Pii_email_6bd2238a127f689f5ee8]
[pii_email_9a6747553e02a469600b]
[pii_email_304b9b27d538415a4ade]
[pii_email_9c55590039c2c629ec55]
[pii_email_b50f2487ad88cad5488f]
[pii_email_c752da6d57c276815ca2]
[pii_pn_30128359354db572]
[pii_pn_e86f3e1204164bd8]
[pii_pn_80992c904c8b0a42]
[pii_pn_eae599f38c0676ed]
[pii_email_9adeb2eb81f173c673a5]
[pii_pn_c0570bab2c4cd46b]
[pii_pn_0fdebdad7cb59361]
[pii_pn_1eb162cda1a63f34]
pii_email_4dd09cddea0cd66b5592
[pii_pn_f1aae428989512bf]
[pii_pn_cbad6efaaf86308f]
[pii_pn_27597fb89d5c3a11]
[pii_email_c44daf3db584541df034]
[Pii_email_dbd9dd084703ead3b9cf]
[pii_pn_463d2b684a0a97ff]
[pii_pn_94dd2691572e8772]
[pii_pn_9f4c79a436509625]
[pii_pn_55cf079599d15e2e]
[pii_pn_8fc29cb432509689]
[pii_pn_a3bbd74ab205aebf]
[pii_pn_a8af724b4dcaacc2]
[pii_pn_bb632f63e6f0ee0f]
[pii_pn_a649c60ac8be312b]
[pii_email_2cbb7f11f01eeab314aa]
[pii_email_3366d1e3a6f49edb5169]
[pii_email_dfe3cf3209d9aaaf6d66]
pii_email_4dd09cddea0cd66b5592
[pii_pn_7b5c87b3571b2841]
[pii_pn_4aa8708e14f7dcd4]
[pii_email_7a21a39598eeee5233be]
pubg mobile [pii_email_4c599dd17aabe5c9238d]
[pii_pn_830292562ea03833]
[pii_pn_9bb5035d15266c69]
[pii_pn_4db60d6494633530]
[pii_email_12d41ada18ab0d31]
[pii_pn_a49659d25199afb9]
[pii_pn_eef44f296dbb8608]
[pii_pn_b46fd3515861e012]
pii_email_4dd09cddea0cd66b5592
[pii_pn_9a7e5565beadbc77]
[pii_pn_457bf47cb732727c]
[pii_pn_f4e6550a7a20e081]
[pii_pn_df430e518f67e67c]
[pii_pn_081f97f2e0883eac]
[pii_pn_1c5f52c20f274a99]
[pii_pn_21e4436c2c750b11]
[pii_pn_32cf167bb27bc571]
[pii_pn_221b20a2046ee870
[pii_pn_c893c547f7ccfc97]
[pii_email_09c625b0f54cbc2e5746]
[pii_email_58a6a619fc3ea359fade]
[pii_pn_ff3ea3d70815d231]
[pii_email_8f18258dc1b36618360a]
pii_email_4dd09cddea0cd66b5592
[pii_email_6815f7bf7c5658248ead]
[pii_email_1a85c09ee7a236c446b6]
[pii_email_7aa1063d0d4a455b59e4]
[pii_email_e22b23fa9dff05c94424]
[pii_email_e7c410e5e6fee72ca67d]
[pii_email_22e85382f7dc146ba521]
[pii_email_3ab3cc43cc1e13a096b4]
[pii_email_61961f23fa6a16c0cf3e]
[pii_email_12e95e5cac8028acce08]
[pii_email_eb52b7773a59a4ecc92f]
[pii_email_951913e90540eed3d7f2]
[pii_email_3e40d0a6420a0f8b5bfb]
[pii_email_9adeb2eb81f173c673a5]
[pii_email_aedc4a3be3428a5007f5]
[pii_email_92cb35c247cbd9428857]
[pii_email_b50f2487ad88cad5488f]
[pii_email_ffa4dae37cdfac16e8d7]
[pii_email_2c6d2da7924176e83f00]
[pii_email_5b2bf020001f0bc2e4f3]
[pii_email_f33f24d9f2e16b70be76]
[pii_email_5553f4e1b087aa7bb88b]
[pii_email_62431a703831ac10ec88]
[pii_email_a1cc7b70d50b46098459]
[pii_email_8f11625d0a000b277df2]
[pii_email_b9293670572baa1f4721]
[pii_email_fa726aae9810c9f726a1]
[pii_email_e2bfd865341b76f055e2]
[pii_email_0a5062fb70a2a343f369]
[pii_email_c752da6d57c276815ca2]
[pii_email_ed48e0db261ba6ca800d]
[pii_email_921c2c8abf6264fa57fd]
[pii_email_8d4598c46b27c2829ba0]
[pii_email_169fd43b817e470ae301]
[pii_email_9c55590039c2c629ec55]
[pii_email_206d8398c02a8b733263]
[pii_email_6bd2238a127f689f5ee8]
[pii_email_fc52c843021e7f39d423]
[pii_email_0f5d13fdd444218ce923]
[pii_email_9adeb2eb81f173c673a5]
[pii_email_6ff7418f799074696370]
[pii_email_8fe0f671b361c8ac5776]
[pii_email_7626800840576d24b18c]
[pii_email_676ae6d291aefbb083eb]
[pii_email_e7f71c0780ae9baa16c2]
[pii_email_bc0a4c46ed25ca97d421]
[pii_email_6f56161c74f95924012e]
[pii_email_53d8fb431ca7df16bb36]
[pii_email_21cd523c1657a8f83522]
[pii_email_e81149aedf5163435430]
[pii_email_6d58080b4b0962443f2d]
[pii_email_5b7450b3c52ee3dc0fbe]
[pii_email_802a5f65218f5d9d23b7]
[pii_email_c597d14b1eca08517963]
[pii_email_1636a48bbad506fb6d79]
[pii_email_986f4eac5e8bf844dc05]
[pii_email_bd0744593dbd02cfcde0]
[pii_email_f9bfddf3103f659807df]
[pii_email_d27ce59dbbab3d399dd3]
[pii_email_1d6e2d7bc212760b7714]
[pii_email_8a04977c69230edb9e5e]
[pii_email_8d527d394345cf85ee4b]
[pii_email_c68bb3a0b8e97426cdd8]
[pii_email_af270c373dcdfba790c0]
[pii_email_4f756e6f0b8aa8e6c202]
[pii_email_2fddfbb0980f976d217c]
[pii_email_eed2460d504c647bb1aa]
[pii_email_9adeb2eb81f173c673a5]
[pii_email_f2b2de632a0367c81cd1]
[pii_email_3a4de1ed75a7e06d7e60]
[pii_email_2f385998c5e3f9e2d52d]
[pii_email_ede4508531a11ede4b07]
[pii_email_e8bd8b5c3e6ba7551a13]
[pii_email_e67083c08bf2e787f61f]
[pii_email_10cb866b0b8f268f4a27]
[pii_email_10d8fbf5990e8bc4788e]
[pii_email_8570bec3a66cb5d17cd3]
[pii_email_e31e39ee685f3bae9c23]
[pii_email_ddea34e9bcc0386cbdf8]
[pii_email_ee99de5adf4f85e97c9e]
[pii_email_fa857eec05e5a3cd13e3]
[pii_email_9adeb2eb81f173c673a5]
[pii_email_bbc3ff95d349b30c2503]
[pii_email_3a9d3c10845f8b9d77b2]
[pii_email_be5f33dbc1906d2b5336]
[pii_email_c742a940ba384394925d]
[pii_email_4bd3f6cbbb12ef19daea]
[pii_email_4a54df77285983c5da74]
[pii_email_ea7f2bf3c612a81d6e28]
[pii_email_07e5245661e6869f8bb4]
[pii_email_11fe1b3b7ddac37a081f]
[pii_email_6b2e4eaa10dcedf5bd9f]
[pii_email_355f99a9c684c0f15d2c]
[pii_email_37f47c404649338129d6]
[pii_email_b47d29538f12c20da426]
[pii_email_9adeb2eb81f173c673a5]
[pii_email_e6685ca0de00abf1e4d5]
[pii_email_9adeb2eb81f173c673a5]
[pii_email_aef67573025b785e8ee2]
[pii_email_cbd448bbd34c985e423c]
[pii_email_84e9c709276f599ab1e7]
[pii_email_037d07812f905a3927ae]
[pii_email_c1646d6cd617ef1be6ab]
[pii_email_4dd09cddea0cd66b5592]
[pii_email_019b690b20082ef76df5]
[pii_email_f3e1c1a4c72c0521b558]
[pii_email_cb926d7a93773fcbba16]
[pii_email_9adeb2eb81f173c673a5]
[pii_email_af9655d452e4f8805ebf]
[pii_email_a5e6d5396b5a104efdde]
[pii_email_ec4f22c28919a953e74e]
[pii_email_066f1e5f1e4576b47760]
[pii_email_1606b61a08e6a2cf4db9]
[pii_email_dfe907e4982308153863]
[pii_email_bc0906f15818797f9ace]
[pii_email_e1aa8f4deb45ecd93b2a]
[pii_email_07cac007de772af00d51]
[pii_email_fac20b28ca7fd86484f1]
[pii_email_e7ab94772079efbbcb25]
[pii_email_c75373ce5b34bf577425]
[pii_email_cd4b80dbd951adb0d4dd]
[pii_email_9adeb2eb81f173c673a5]
[pii_email_8fac9ab2d973e77c2bb9]
[pii_email_9ba94c086590853d8247]
[pii_email_387fb3a7cd2b118358b8]
[pii_email_844c7c48c40fcebbdbbb]
[pii_email_029231e8462fca76041e]
[pii_email_5439177ede8301c50c44]
[pii_email_027301e7af80ce24cbce]
[pii_email_f471d3ee8613f77bd6e2]
[pii_email_57bde08c1ab8c5c265e8]
[pii_email_9adeb2eb81f173c673a5]
[pii_email_0cbbda68c705117dc84f]
[pii_email_e80c99419553948887a9]
[pii_email_b4969755ef6881519767]
[pii_email_3ceeb7dd155a01a6455b]
[pii_email_c5b4711fb519dab7145a]
[pii_email_a4afd22dca99c2593bff]
[pii_email_9f2fe6037cc1578fa726]
[pii_email_84eb7572bd91baae7e9f]
[pii_email_e188285bdb71eb7570eb]
[pii_email_9adeb2eb81f173c673a5]
[pii_email_338034f14d68ea443925]
[pii_email_123dd92c65546aac4234]
[pii_email_eba7eaeb6d025a2475b2]
[pii_email_9848f1804272c9b4eaf4]
[pii_email_1d0a7b8b7bc517bcc729]
[pii_email_57bde08c1ab8c5c265e8]
[pii_email_fbfd5d78693fd0b03741]
[pii_email_7cc4c1036b3de58e1c72]
phone number [pii_pn_0517eb15f9f0c7b0]
[pii_pn_6a0fb39258490524]
[pii_pn_baadcf87c1bec37f]
[pii_pn_202f0062e3a9eba7]
[pii_pn_9bd080d5e358df32]
[pii_pn_7ab7c00e23412f17]
[pii_pn_e13d9b375c02f502]
[pii_pn_48099e940544f41c]
[pii_pn_eb9117fef4c43cd9]
[pii_pn_60d4e6c18f72c804]
[pii_pn_10a1046621cbbd18]
[pii_pn_d09ef13ad44ba3b9]
[pii_pn_65fac9e34d41ed91]
[pii_pn_b9bb4f37fe2d7c63]
[pii_pn_19cff4d0fbfef971]
[pii_pn_6cf449519ddf258c]
[pii_pn_1b277654f8a12e2c]
[pii_pn_a746a055e2aa8260]
[pii_pn_c592f24ce51ad9b7]
[pii_pn_3f90cc65de3efb9a]
[pii_pn_f1de5ed018ca4655]
[pii_pn_f5347b0c813c0051]
[pii_pn_341915f22dd30f8e]
[pii_email_8733ecf20b402e8655fa]
[pii_pn_4c152c1cfc406a45]
[pii_pn_59942878d4d1befd]
[pii_email_191e8e729dfc2454e1eb]
[pii_pn_97b9eafcebb232fd]
[pii_email_7c87eed8cbd58f104f77]
[pii_email_4984542b4c220d44b31c]
[pii_email_2c1d1032d0ede2b268fb]
[pii_pn_f5fa4f653e00dcc2]
[pii_pn_d590168babd433c4]
[pii_pn_a9adab9b6180d52a]
[pii_pn_32802a5390ae8401]
[pii_pn_7bc0d61b2e1958d8]
[pii_pn_2b8de6b9b7c5eea9]
[pii_pn_ad644b30cce51795]
[pii_pn_08f3ddc2d7cf1ec2]
[pii_pn_a309755e60e68aed]
[pii_pn_26d6c808c4940f5a]
[pii_pn_0669a9585e8a24e7]
[pii_pn_653de77147bbb3ca]
[pii_pn_707b7afb0626194d]
[pii_pn_4b66a60bd366438b]
[pii_pn_d165133e769447b3]
[pii_pn_bc622e0872696b21]
[pii_pn_15608a3ca5d8a63f]
[pii_pn_4a7cda7ed9048cb0]
[pii_pn_9ef6242bea1a4634]
[pii_pn_33ed7d4901506fb6]
[pii_pn_5e3656310ff0995b]
[pii_pn_bc5a9b5d02c32fa8]
[pii_pn_314ca699b48691c0]
[pii_pn_73da4a4f9ab02445]
[pii_pn_45c1f34aafe1f4e5]
[pii_pn_4fa557cca14363ec]
[pii_pn_9b72d852fa803cbb]
[pii_email_1a85c09ee7a236c446b6]
[pii_email_7aa1063d0d4a455b59e4]
[pii_email_e22b23fa9dff05c94424]
[pii_email_e7c410e5e6fee72ca67d]
[pii_email_22e85382f7dc146ba521]
[pii_email_3ab3cc43cc1e13a096b4]
[pii_email_61961f23fa6a16c0cf3e]
[pii_email_12e95e5cac8028acce08]
[pii_email_eb52b7773a59a4ecc92f]
[pii_email_951913e90540eed3d7f2]
[pii_email_3e40d0a6420a0f8b5bfb]
[pii_email_9adeb2eb81f173c673a5]
[pii_email_aedc4a3be3428a5007f5]
[pii_email_92cb35c247cbd9428857]
[pii_email_b50f2487ad88cad5488f]
[pii_email_ffa4dae37cdfac16e8d7]
[pii_email_2c6d2da7924176e83f00]
[pii_email_5b2bf020001f0bc2e4f3]
[pii_email_f33f24d9f2e16b70be76]
[pii_email_5553f4e1b087aa7bb88b]
[pii_email_62431a703831ac10ec88]
[pii_email_a1cc7b70d50b46098459]
[pii_email_8f11625d0a000b277df2]
[pii_email_b9293670572baa1f4721]
[pii_email_fa726aae9810c9f726a1]
[pii_email_e2bfd865341b76f055e2]
[pii_email_0a5062fb70a2a343f369]
[pii_email_c752da6d57c276815ca2]
[pii_email_ed48e0db261ba6ca800d]
[pii_email_921c2c8abf6264fa57fd]
[pii_email_8d4598c46b27c2829ba0]
[pii_email_169fd43b817e470ae301]
[pii_email_9c55590039c2c629ec55]
[pii_email_206d8398c02a8b733263]
[pii_email_6bd2238a127f689f5ee8]
[pii_email_fc52c843021e7f39d423]
[pii_email_0f5d13fdd444218ce923]
[pii_email_9adeb2eb81f173c673a5]
[pii_email_986f4eac5e8bf844dc05]
[pii_email_bd0744593dbd02cfcde0]
[pii_email_f9bfddf3103f659807df]
[pii_email_d27ce59dbbab3d399dd3]
[pii_email_1d6e2d7bc212760b7714]
[pii_email_8a04977c69230edb9e5e]
[pii_email_8d527d394345cf85ee4b]
[pii_email_c68bb3a0b8e97426cdd8]
[pii_email_af270c373dcdfba790c0]
[pii_email_4f756e6f0b8aa8e6c202]
[pii_email_2fddfbb0980f976d217c]
[pii_email_eed2460d504c647bb1aa]
[pii_email_9adeb2eb81f173c673a5]
[pii_email_f2b2de632a0367c81cd1]
[pii_email_3a4de1ed75a7e06d7e60]
[pii_email_2f385998c5e3f9e2d52d]
[pii_email_ede4508531a11ede4b07]
[pii_email_e8bd8b5c3e6ba7551a13]
[pii_email_e67083c08bf2e787f61f]
[pii_email_10cb866b0b8f268f4a27]
[pii_email_10d8fbf5990e8bc4788e]
[pii_email_8570bec3a66cb5d17cd3]
[pii_email_e31e39ee685f3bae9c23]
[pii_email_ddea34e9bcc0386cbdf8]
[pii_email_ee99de5adf4f85e97c9e]
[pii_email_fa857eec05e5a3cd13e3]
[pii_email_9adeb2eb81f173c673a5]
[pii_email_bbc3ff95d349b30c2503]
[pii_email_3a9d3c10845f8b9d77b2]
[pii_email_be5f33dbc1906d2b5336]
[pii_email_c742a940ba384394925d]
[pii_email_4bd3f6cbbb12ef19daea]
[pii_email_4a54df77285983c5da74]
[pii_email_ea7f2bf3c612a81d6e28]
[pii_email_07e5245661e6869f8bb4]
[pii_email_11fe1b3b7ddac37a081f]
[pii_email_6b2e4eaa10dcedf5bd9f]
[pii_email_355f99a9c684c0f15d2c]
[pii_email_37f47c404649338129d6]
[pii_email_b47d29538f12c20da426]
[pii_email_9adeb2eb81f173c673a5]
[pii_email_e6685ca0de00abf1e4d5]
[pii_email_9adeb2eb81f173c673a5]
[pii_email_aef67573025b785e8ee2]
[pii_email_cbd448bbd34c985e423c]
[pii_email_84e9c709276f599ab1e7]
[pii_email_037d07812f905a3927ae]
[pii_email_c1646d6cd617ef1be6ab]
[pii_email_4dd09cddea0cd66b5592]
[pii_email_019b690b20082ef76df5]
[pii_email_f3e1c1a4c72c0521b558]
[pii_email_cb926d7a93773fcbba16]
[pii_email_9adeb2eb81f173c673a5]
[pii_email_af9655d452e4f8805ebf]
[pii_email_a5e6d5396b5a104efdde]
[pii_email_ec4f22c28919a953e74e]
[pii_email_066f1e5f1e4576b47760]
[pii_email_1606b61a08e6a2cf4db9]
[pii_email_dfe907e4982308153863]
[pii_email_bc0906f15818797f9ace]
[pii_email_e1aa8f4deb45ecd93b2a]
[pii_email_07cac007de772af00d51]
[pii_email_fac20b28ca7fd86484f1]
[pii_email_e7ab94772079efbbcb25]
[pii_email_c75373ce5b34bf577425]
[pii_email_cd4b80dbd951adb0d4dd]
[pii_email_9adeb2eb81f173c673a5]
[pii_email_8fac9ab2d973e77c2bb9]
[pii_email_9ba94c086590853d8247]
[pii_email_387fb3a7cd2b118358b8]
[pii_email_844c7c48c40fcebbdbbb]
[pii_email_029231e8462fca76041e]
[pii_email_5439177ede8301c50c44]
[pii_email_027301e7af80ce24cbce]
[pii_email_f471d3ee8613f77bd6e2]
[pii_email_57bde08c1ab8c5c265e8]
[pii_email_9adeb2eb81f173c673a5]
[pii_email_0cbbda68c705117dc84f]
[pii_email_e80c99419553948887a9]
[pii_email_b4969755ef6881519767]
[pii_email_3ceeb7dd155a01a6455b]
[pii_email_c5b4711fb519dab7145a]
[pii_email_a4afd22dca99c2593bff]
[pii_email_9f2fe6037cc1578fa726]
[pii_email_84eb7572bd91baae7e9f]
[pii_email_e188285bdb71eb7570eb]
[pii_email_9adeb2eb81f173c673a5]
[pii_email_338034f14d68ea443925]
[pii_email_123dd92c65546aac4234]
[pii_email_eba7eaeb6d025a2475b2]
[pii_email_9848f1804272c9b4eaf4]
[pii_email_1d0a7b8b7bc517bcc729]
[pii_email_57bde08c1ab8c5c265e8]
[pii_email_fbfd5d78693fd0b03741]
[pii_email_7cc4c1036b3de58e1c72]
phone number [pii_pn_0517eb15f9f0c7b0]
[pii_pn_6a0fb39258490524]
[pii_pn_baadcf87c1bec37f]
[pii_pn_202f0062e3a9eba7]
[pii_pn_9bd080d5e358df32]
[pii_pn_7ab7c00e23412f17]
[pii_pn_e13d9b375c02f502]
[pii_pn_48099e940544f41c]
[pii_pn_341915f22dd30f8e]
[pii_email_8733ecf20b402e8655fa]
[pii_pn_4c152c1cfc406a45]
[pii_pn_59942878d4d1befd]
[pii_email_191e8e729dfc2454e1eb]
[pii_pn_97b9eafcebb232fd]
[pii_email_7c87eed8cbd58f104f77]
[pii_email_4984542b4c220d44b31c]
[pii_email_2c1d1032d0ede2b268fb]
[pii_pn_f5fa4f653e00dcc2]
[pii_pn_d590168babd433c4]
[pii_pn_a9adab9b6180d52a]
[pii_pn_32802a5390ae8401]
[pii_pn_7bc0d61b2e1958d8]
[pii_pn_2b8de6b9b7c5eea9]
[pii_pn_ad644b30cce51795]
[pii_pn_08f3ddc2d7cf1ec2]
[pii_email_95e3d95939b7c086c3ab]
[pii_email_6db62fb3f1aa83bd2e0a] timothy duncan linda duncan 9530 iris way
[pii_pn_fed9af3a34e608d7]
[pii_email_9848f1804272c9b4eaf4]
passport requirements [pii_passport_a992764331125c0c]
[pii_email_1d0a7b8b7bc517bcc729]
[pii_email_57bde08c1ab8c5c265e8]
[pii_email_fbfd5d78693fd0b03741]
[pii_email_4dd09cddea0cd66b5592]
[pii_email_7cc4c1036b3de58e1c72]
[pii_email_1a85c09ee7a236c446b6]
[pii_email_7aa1063d0d4a455b59e4]
[pii_email_e22b23fa9dff05c94424]
[pii_email_e7c410e5e6fee72ca67d]
[pii_email_22e85382f7dc146ba521]
[pii_email_3ab3cc43cc1e13a096b4]
[pii_email_61961f23fa6a16c0cf3e]
[pii_email_12e95e5cac8028acce08]
[pii_email_eb52b7773a59a4ecc92f]
[pii_email_951913e90540eed3d7f2]
[pii_email_3e40d0a6420a0f8b5bfb]
[pii_email_9adeb2eb81f173c673a5]
[pii_email_aedc4a3be3428a5007f5]
[pii_email_92cb35c247cbd9428857]
[pii_email_b50f2487ad88cad5488f]
[pii_email_ffa4dae37cdfac16e8d7]
[pii_email_2c6d2da7924176e83f00]
[pii_email_5b2bf020001f0bc2e4f3]
[pii_email_f33f24d9f2e16b70be76]
[pii_email_5553f4e1b087aa7bb88b]
[pii_email_62431a703831ac10ec88]
[pii_email_a1cc7b70d50b46098459]
[pii_email_8f11625d0a000b277df2]
[pii_email_b9293670572baa1f4721]
[pii_email_fa726aae9810c9f726a1]
[pii_email_e2bfd865341b76f055e2]
[pii_email_0a5062fb70a2a343f369]
[pii_email_c752da6d57c276815ca2]
[pii_email_ed48e0db261ba6ca800d]
[pii_email_921c2c8abf6264fa57fd]
[pii_email_8d4598c46b27c2829ba0]
[pii_email_169fd43b817e470ae301]
[pii_email_9c55590039c2c629ec55]
[pii_email_206d8398c02a8b733263]
[pii_email_6bd2238a127f689f5ee8]
[pii_email_fc52c843021e7f39d423]
[pii_email_0f5d13fdd444218ce923]
[pii_email_9adeb2eb81f173c673a5]
[pii_email_6ff7418f799074696370]
[pii_email_8fe0f671b361c8ac5776]
[pii_email_7626800840576d24b18c]
[pii_email_676ae6d291aefbb083eb]
[pii_email_e7f71c0780ae9baa16c2]
[pii_email_bc0a4c46ed25ca97d421]
[pii_email_6f56161c74f95924012e]
[pii_email_53d8fb431ca7df16bb36]
[pii_email_21cd523c1657a8f83522]
[pii_email_e81149aedf5163435430]
[pii_email_6d58080b4b0962443f2d]
[pii_email_5b7450b3c52ee3dc0fbe]
[pii_email_802a5f65218f5d9d23b7]
[pii_email_c597d14b1eca08517963]
[pii_email_1636a48bbad506fb6d79]
[pii_email_986f4eac5e8bf844dc05]
[pii_email_bd0744593dbd02cfcde0]
[pii_email_f9bfddf3103f659807df]
[pii_email_d27ce59dbbab3d399dd3]
[pii_email_1d6e2d7bc212760b7714]
[pii_email_8a04977c69230edb9e5e]
[pii_email_8d527d394345cf85ee4b]
[pii_email_c68bb3a0b8e97426cdd8]
[pii_email_af270c373dcdfba790c0]
[pii_email_4f756e6f0b8aa8e6c202]
[pii_email_2fddfbb0980f976d217c]
[pii_email_eed2460d504c647bb1aa]
[pii_email_9adeb2eb81f173c673a5]
[pii_email_f2b2de632a0367c81cd1]
[pii_email_3a4de1ed75a7e06d7e60]
[pii_email_2f385998c5e3f9e2d52d]
[pii_email_ede4508531a11ede4b07]
[pii_email_e8bd8b5c3e6ba7551a13]
[pii_email_e67083c08bf2e787f61f]
[pii_email_10cb866b0b8f268f4a27]
[pii_email_10d8fbf5990e8bc4788e]
[pii_email_8570bec3a66cb5d17cd3]
[pii_email_e31e39ee685f3bae9c23]
[pii_email_ddea34e9bcc0386cbdf8]
[pii_email_ee99de5adf4f85e97c9e]
[pii_email_fa857eec05e5a3cd13e3]
[pii_email_9adeb2eb81f173c673a5]
[pii_email_bbc3ff95d349b30c2503]
[pii_email_3a9d3c10845f8b9d77b2]
[pii_email_be5f33dbc1906d2b5336]
[pii_email_c742a940ba384394925d]
[pii_email_4bd3f6cbbb12ef19daea]
[pii_email_4a54df77285983c5da74]
[pii_email_ea7f2bf3c612a81d6e28]
[pii_email_07e5245661e6869f8bb4]
[pii_email_11fe1b3b7ddac37a081f]
[pii_email_6b2e4eaa10dcedf5bd9f]
[pii_email_355f99a9c684c0f15d2c]
[pii_email_37f47c404649338129d6]
[pii_email_b47d29538f12c20da426]
[pii_email_9adeb2eb81f173c673a5]
[pii_email_e6685ca0de00abf1e4d5]
[pii_email_9adeb2eb81f173c673a5]
[pii_email_aef67573025b785e8ee2]
[pii_email_cbd448bbd34c985e423c]
[pii_email_84e9c709276f599ab1e7]
[pii_email_037d07812f905a3927ae]
[pii_email_c1646d6cd617ef1be6ab]
[pii_email_4dd09cddea0cd66b5592]
[pii_email_019b690b20082ef76df5]
[pii_email_f3e1c1a4c72c0521b558]
[pii_email_cb926d7a93773fcbba16]
[pii_email_9adeb2eb81f173c673a5]
[pii_email_af9655d452e4f8805ebf]
[pii_email_a5e6d5396b5a104efdde]
[pii_email_ec4f22c28919a953e74e]
[pii_email_066f1e5f1e4576b47760]
[pii_email_1606b61a08e6a2cf4db9]
[pii_email_dfe907e4982308153863]
[pii_email_bc0906f15818797f9ace]
[pii_email_e1aa8f4deb45ecd93b2a]
[pii_email_07cac007de772af00d51]
[pii_email_f471d3ee8613f77bd6e2]
[pii_email_57bde08c1ab8c5c265e8]
[pii_email_9adeb2eb81f173c673a5]
[pii_email_0cbbda68c705117dc84f]
[pii_email_e80c99419553948887a9]
[pii_email_b4969755ef6881519767]
[pii_email_3ceeb7dd155a01a6455b]
[pii_email_c5b4711fb519dab7145a]
[pii_email_a4afd22dca99c2593bff]
[pii_email_9f2fe6037cc1578fa726]
[pii_email_84eb7572bd91baae7e9f]
[pii_email_e188285bdb71eb7570eb]
[pii_email_9adeb2eb81f173c673a5]
[pii_email_338034f14d68ea443925]
[pii_email_123dd92c65546aac4234]
[pii_email_eba7eaeb6d025a2475b2]
[pii_email_9848f1804272c9b4eaf4]
[pii_email_1d0a7b8b7bc517bcc729]
[pii_email_57bde08c1ab8c5c265e8]
[pii_email_fbfd5d78693fd0b03741]
[pii_email_7cc4c1036b3de58e1c72]
phone number [pii_pn_0517eb15f9f0c7b0]
[pii_pn_6a0fb39258490524]
[pii_pn_baadcf87c1bec37f]
[pii_pn_202f0062e3a9eba7]
[pii_pn_9bd080d5e358df32]
[pii_pn_7ab7c00e23412f17]
[pii_pn_e13d9b375c02f502]
[pii_pn_48099e940544f41c]
[pii_pn_eb9117fef4c43cd9]
[pii_pn_60d4e6c18f72c804]
[pii_pn_10a1046621cbbd18]
[pii_pn_d09ef13ad44ba3b9]
[pii_pn_65fac9e34d41ed91]
[pii_pn_b9bb4f37fe2d7c63]
[pii_pn_19cff4d0fbfef971]
[pii_pn_6cf449519ddf258c]
[pii_pn_1b277654f8a12e2c]
[pii_pn_a746a055e2aa8260]
[pii_pn_c592f24ce51ad9b7]
[pii_pn_3f90cc65de3efb9a]
[pii_pn_f1de5ed018ca4655]
[pii_pn_f5347b0c813c0051]
[pii_pn_341915f22dd30f8e]
[pii_email_8733ecf20b402e8655fa]
[pii_pn_4c152c1cfc406a45]
[pii_pn_59942878d4d1befd]
[pii_email_191e8e729dfc2454e1eb]
[pii_pn_97b9eafcebb232fd]
[pii_email_7c87eed8cbd58f104f77]
[pii_email_4984542b4c220d44b31c]
[pii_email_2c1d1032d0ede2b268fb]
[pii_pn_f5fa4f653e00dcc2]
[pii_pn_d590168babd433c4]
[pii_pn_a9adab9b6180d52a]
[pii_pn_32802a5390ae8401]
[pii_pn_7bc0d61b2e1958d8]
[pii_pn_2b8de6b9b7c5eea9]
[pii_pn_ad644b30cce51795]
[pii_pn_08f3ddc2d7cf1ec2]
[pii_email_1a85c09ee7a236c446b6]
[pii_email_7aa1063d0d4a455b59e4]
[pii_email_e22b23fa9dff05c94424]
[pii_email_e7c410e5e6fee72ca67d]
[pii_email_22e85382f7dc146ba521]
[pii_email_3ab3cc43cc1e13a096b4]
[pii_email_61961f23fa6a16c0cf3e]
[pii_email_12e95e5cac8028acce08]
[pii_email_eb52b7773a59a4ecc92f]
[pii_email_951913e90540eed3d7f2]
[pii_email_3e40d0a6420a0f8b5bfb]
[pii_email_9adeb2eb81f173c673a5]
[pii_email_aedc4a3be3428a5007f5]
[pii_email_92cb35c247cbd9428857]
[pii_email_b50f2487ad88cad5488f]
[pii_email_ffa4dae37cdfac16e8d7]
[pii_email_2c6d2da7924176e83f00]
[pii_email_5b2bf020001f0bc2e4f3]
[pii_email_f33f24d9f2e16b70be76]
[pii_email_5553f4e1b087aa7bb88b]
[pii_email_62431a703831ac10ec88]
[pii_email_a1cc7b70d50b46098459]
[pii_email_8f11625d0a000b277df2]
[pii_email_b9293670572baa1f4721]
[pii_email_fa726aae9810c9f726a1]
[pii_email_e2bfd865341b76f055e2]
[pii_email_0a5062fb70a2a343f369]
[pii_email_c752da6d57c276815ca2]
[pii_email_ed48e0db261ba6ca800d]
[pii_email_921c2c8abf6264fa57fd]
[pii_email_8d4598c46b27c2829ba0]
[pii_email_169fd43b817e470ae301]
[pii_email_9c55590039c2c629ec55]
[pii_email_206d8398c02a8b733263]
[pii_email_6bd2238a127f689f5ee8]
[pii_email_fc52c843021e7f39d423]
[pii_email_0f5d13fdd444218ce923]
[pii_email_9adeb2eb81f173c673a5]
[pii_email_6ff7418f799074696370]
[pii_email_8fe0f671b361c8ac5776]
[pii_email_7626800840576d24b18c]
[pii_email_676ae6d291aefbb083eb]
[pii_email_e7f71c0780ae9baa16c2]
[pii_email_bc0a4c46ed25ca97d421]
[pii_email_6f56161c74f95924012e]
[pii_email_53d8fb431ca7df16bb36]
[pii_email_21cd523c1657a8f83522]
[pii_email_e81149aedf5163435430]
[pii_email_6d58080b4b0962443f2d]
[pii_email_5b7450b3c52ee3dc0fbe]
[pii_email_802a5f65218f5d9d23b7]
[pii_email_c597d14b1eca08517963]
[pii_email_1636a48bbad506fb6d79]
[pii_email_986f4eac5e8bf844dc05]
[pii_email_bd0744593dbd02cfcde0]
[pii_email_f9bfddf3103f659807df]
[pii_email_d27ce59dbbab3d399dd3]
[pii_email_1d6e2d7bc212760b7714]
[pii_email_8a04977c69230edb9e5e]
[pii_email_8d527d394345cf85ee4b]
[pii_email_c68bb3a0b8e97426cdd8]
[pii_email_af270c373dcdfba790c0]
[pii_email_4f756e6f0b8aa8e6c202]
[pii_email_2fddfbb0980f976d217c]
[pii_email_eed2460d504c647bb1aa]
[pii_email_9adeb2eb81f173c673a5]
[pii_email_f2b2de632a0367c81cd1]
[pii_email_3a4de1ed75a7e06d7e60]
[pii_email_2f385998c5e3f9e2d52d]
[pii_email_ede4508531a11ede4b07]
[pii_email_e8bd8b5c3e6ba7551a13]
[pii_email_e67083c08bf2e787f61f]
[pii_email_10cb866b0b8f268f4a27]
[pii_email_10d8fbf5990e8bc4788e]
[pii_email_8570bec3a66cb5d17cd3]
[pii_email_e31e39ee685f3bae9c23]
[pii_email_ddea34e9bcc0386cbdf8]
[pii_email_ee99de5adf4f85e97c9e]
[pii_email_fa857eec05e5a3cd13e3]
[pii_email_9adeb2eb81f173c673a5]
[pii_email_bbc3ff95d349b30c2503]
[pii_email_3a9d3c10845f8b9d77b2]
[pii_email_be5f33dbc1906d2b5336]
[pii_email_c742a940ba384394925d]
[pii_email_4bd3f6cbbb12ef19daea]
[pii_email_4a54df77285983c5da74]
[pii_email_ea7f2bf3c612a81d6e28]
[pii_email_07e5245661e6869f8bb4]
[pii_email_11fe1b3b7ddac37a081f]
[pii_email_6b2e4eaa10dcedf5bd9f]
[pii_email_355f99a9c684c0f15d2c]
[pii_email_37f47c404649338129d6]
[pii_email_b47d29538f12c20da426]
[pii_email_9adeb2eb81f173c673a5]
[pii_email_e6685ca0de00abf1e4d5]
[pii_email_9adeb2eb81f173c673a5]
[pii_email_aef67573025b785e8ee2]
[pii_email_cbd448bbd34c985e423c]
[pii_email_84e9c709276f599ab1e7]
[pii_email_037d07812f905a3927ae]
[pii_email_c1646d6cd617ef1be6ab]
[pii_email_4dd09cddea0cd66b5592]
[pii_email_019b690b20082ef76df5]
[pii_email_f3e1c1a4c72c0521b558]
[pii_email_cb926d7a93773fcbba16]
[pii_email_9adeb2eb81f173c673a5]
[pii_email_af9655d452e4f8805ebf]
[pii_email_a5e6d5396b5a104efdde]
[pii_email_ec4f22c28919a953e74e]
[pii_email_066f1e5f1e4576b47760]
[pii_email_1606b61a08e6a2cf4db9]
[pii_email_dfe907e4982308153863]
[pii_email_bc0906f15818797f9ace]
[pii_email_e1aa8f4deb45ecd93b2a]
[pii_email_07cac007de772af00d51]
[pii_email_fac20b28ca7fd86484f1]
[pii_email_e7ab94772079efbbcb25]
[pii_email_c75373ce5b34bf577425]
[pii_email_cd4b80dbd951adb0d4dd]
[pii_email_9adeb2eb81f173c673a5]
[pii_email_8fac9ab2d973e77c2bb9]
[pii_email_9ba94c086590853d8247]
[pii_email_387fb3a7cd2b118358b8]
[pii_email_844c7c48c40fcebbdbbb]
[pii_email_029231e8462fca76041e]
[pii_email_5439177ede8301c50c44]
[pii_email_84eb7572bd91baae7e9f]
[pii_email_e188285bdb71eb7570eb]
[pii_email_9adeb2eb81f173c673a5]
[pii_email_338034f14d68ea443925]
[pii_email_123dd92c65546aac4234]
[pii_email_eba7eaeb6d025a2475b2]
[pii_email_9848f1804272c9b4eaf4]
[pii_email_1d0a7b8b7bc517bcc729]
[pii_email_57bde08c1ab8c5c265e8]
[pii_email_fbfd5d78693fd0b03741]
[pii_email_7cc4c1036b3de58e1c72]
phone number [pii_pn_0517eb15f9f0c7b0]
[pii_pn_6a0fb39258490524]
[pii_pn_baadcf87c1bec37f]
[pii_pn_202f0062e3a9eba7]
[pii_pn_9bd080d5e358df32]
[pii_pn_7ab7c00e23412f17]
[pii_pn_e13d9b375c02f502]
[pii_pn_48099e940544f41c]
[pii_pn_eb9117fef4c43cd9]
[pii_pn_60d4e6c18f72c804]
[pii_pn_10a1046621cbbd18]
[pii_pn_d09ef13ad44ba3b9]
[pii_pn_65fac9e34d41ed91]
[pii_pn_b9bb4f37fe2d7c63]
[pii_pn_19cff4d0fbfef971]
[pii_pn_6cf449519ddf258c]
[pii_pn_1b277654f8a12e2c]
[pii_pn_a746a055e2aa8260]
[pii_pn_c592f24ce51ad9b7]
[pii_pn_3f90cc65de3efb9a]
[pii_pn_f1de5ed018ca4655]
[pii_pn_f5347b0c813c0051]
[pii_pn_341915f22dd30f8e]
[pii_email_8733ecf20b402e8655fa]
[pii_pn_4c152c1cfc406a45]
[pii_pn_59942878d4d1befd]
[pii_email_191e8e729dfc2454e1eb]
[pii_pn_97b9eafcebb232fd]
[pii_email_7c87eed8cbd58f104f77]
[pii_email_4984542b4c220d44b31c]
[pii_email_2c1d1032d0ede2b268fb]
[pii_pn_f5fa4f653e00dcc2]
[pii_pn_d590168babd433c4]
[pii_pn_a9adab9b6180d52a]
[pii_pn_32802a5390ae8401]
[pii_pn_7bc0d61b2e1958d8]
[pii_pn_2b8de6b9b7c5eea9]
[pii_pn_ad644b30cce51795]
[pii_pn_08f3ddc2d7cf1ec2]
[pii_email_1a85c09ee7a236c446b6]
[pii_email_7aa1063d0d4a455b59e4]
[pii_email_e22b23fa9dff05c94424]
[pii_email_e7c410e5e6fee72ca67d]
[pii_email_22e85382f7dc146ba521]
[pii_email_3ab3cc43cc1e13a096b4]
[pii_email_61961f23fa6a16c0cf3e]
[pii_email_12e95e5cac8028acce08]
[pii_email_eb52b7773a59a4ecc92f]
[pii_email_951913e90540eed3d7f2]
[pii_email_3e40d0a6420a0f8b5bfb]
[pii_email_9adeb2eb81f173c673a5]
[pii_email_aedc4a3be3428a5007f5]
[pii_email_92cb35c247cbd9428857]
[pii_email_b50f2487ad88cad5488f]
[pii_email_ffa4dae37cdfac16e8d7]
[pii_email_2c6d2da7924176e83f00]
[pii_email_5b2bf020001f0bc2e4f3]
[pii_email_f33f24d9f2e16b70be76]
[pii_email_5553f4e1b087aa7bb88b]
[pii_email_62431a703831ac10ec88]
[pii_email_a1cc7b70d50b46098459]
[pii_email_8f11625d0a000b277df2]
[pii_email_b9293670572baa1f4721]
[pii_email_fa726aae9810c9f726a1]
[pii_email_e2bfd865341b76f055e2]
[pii_email_0a5062fb70a2a343f369]
[pii_email_c752da6d57c276815ca2]
[pii_email_ed48e0db261ba6ca800d]
[pii_email_921c2c8abf6264fa57fd]
[pii_email_8d4598c46b27c2829ba0]
[pii_email_169fd43b817e470ae301]
[pii_email_9c55590039c2c629ec55]
[pii_email_206d8398c02a8b733263]
[pii_email_6bd2238a127f689f5ee8]
[pii_email_fc52c843021e7f39d423]
[pii_email_0f5d13fdd444218ce923]
[pii_email_9adeb2eb81f173c673a5]
[pii_email_6ff7418f799074696370]
[pii_email_8fe0f671b361c8ac5776]
[pii_email_7626800840576d24b18c]
[pii_email_676ae6d291aefbb083eb]
[pii_email_e7f71c0780ae9baa16c2]
[pii_email_bc0a4c46ed25ca97d421]
[pii_email_6f56161c74f95924012e]
[pii_email_53d8fb431ca7df16bb36]
[pii_email_21cd523c1657a8f83522]
[pii_email_e81149aedf5163435430]
[pii_email_6d58080b4b0962443f2d]
[pii_email_5b7450b3c52ee3dc0fbe]
[pii_email_802a5f65218f5d9d23b7]
[pii_email_c597d14b1eca08517963]
[pii_email_1636a48bbad506fb6d79]
[pii_email_986f4eac5e8bf844dc05]
[pii_email_bd0744593dbd02cfcde0]
[pii_email_f9bfddf3103f659807df]
[pii_email_d27ce59dbbab3d399dd3]
[pii_email_1d6e2d7bc212760b7714]
[pii_email_8a04977c69230edb9e5e]
[pii_email_8d527d394345cf85ee4b]
[pii_email_c68bb3a0b8e97426cdd8]
[pii_email_af270c373dcdfba790c0]
[pii_email_4f756e6f0b8aa8e6c202]
[pii_email_2fddfbb0980f976d217c]
[pii_email_eed2460d504c647bb1aa]
[pii_email_9adeb2eb81f173c673a5]
[pii_email_f2b2de632a0367c81cd1]
[pii_email_3a4de1ed75a7e06d7e60]
[pii_email_2f385998c5e3f9e2d52d]
[pii_email_ede4508531a11ede4b07]
[pii_email_e8bd8b5c3e6ba7551a13]
[pii_email_e67083c08bf2e787f61f]
[pii_email_10cb866b0b8f268f4a27]
[pii_email_10d8fbf5990e8bc4788e]
[pii_email_8570bec3a66cb5d17cd3]
[pii_email_e31e39ee685f3bae9c23]
[pii_email_ddea34e9bcc0386cbdf8]
[pii_email_ee99de5adf4f85e97c9e]
[pii_email_fa857eec05e5a3cd13e3]
[pii_email_9adeb2eb81f173c673a5]
[pii_email_bbc3ff95d349b30c2503]
[pii_email_3a9d3c10845f8b9d77b2]
[pii_email_be5f33dbc1906d2b5336]
[pii_email_c742a940ba384394925d]
[pii_email_4bd3f6cbbb12ef19daea]
[pii_email_4a54df77285983c5da74]
[pii_email_ea7f2bf3c612a81d6e28]
[pii_email_07e5245661e6869f8bb4]
[pii_email_11fe1b3b7ddac37a081f]
[pii_email_6b2e4eaa10dcedf5bd9f]
[pii_email_355f99a9c684c0f15d2c]
[pii_email_37f47c404649338129d6]
[pii_email_b47d29538f12c20da426]
[pii_email_9adeb2eb81f173c673a5]
[pii_email_e6685ca0de00abf1e4d5]
[pii_email_9adeb2eb81f173c673a5]
[pii_email_aef67573025b785e8ee2]
[pii_email_cbd448bbd34c985e423c]
[pii_email_84e9c709276f599ab1e7]
[pii_email_037d07812f905a3927ae]
[pii_email_c1646d6cd617ef1be6ab]
[pii_email_4dd09cddea0cd66b5592]
[pii_email_019b690b20082ef76df5]
[pii_email_f3e1c1a4c72c0521b558]
[pii_email_cb926d7a93773fcbba16]
[pii_email_9adeb2eb81f173c673a5]
[pii_email_af9655d452e4f8805ebf]
[pii_email_a5e6d5396b5a104efdde]
[pii_email_ec4f22c28919a953e74e]
[pii_email_066f1e5f1e4576b47760]
[pii_email_1606b61a08e6a2cf4db9]
[pii_email_dfe907e4982308153863]
[pii_email_bc0906f15818797f9ace]
[pii_email_e1aa8f4deb45ecd93b2a]
[pii_email_07cac007de772af00d51]
[pii_email_fac20b28ca7fd86484f1]
[pii_email_e7ab94772079efbbcb25]
[pii_email_c75373ce5b34bf577425]
[pii_email_cd4b80dbd951adb0d4dd]
[pii_email_9adeb2eb81f173c673a5]
[pii_email_8fac9ab2d973e77c2bb9]
[pii_email_9ba94c086590853d8247]
[pii_email_387fb3a7cd2b118358b8]
[pii_email_844c7c48c40fcebbdbbb]
[pii_email_029231e8462fca76041e]
[pii_email_5439177ede8301c50c44]
[pii_email_027301e7af80ce24cbce]
[pii_email_f471d3ee8613f77bd6e2]
[pii_email_57bde08c1ab8c5c265e8]
[pii_email_9adeb2eb81f173c673a5]
[pii_email_0cbbda68c705117dc84f]
[pii_email_e80c99419553948887a9]
[pii_email_b4969755ef6881519767]
[pii_email_3ceeb7dd155a01a6455b]
[pii_email_c5b4711fb519dab7145a]
[pii_email_a4afd22dca99c2593bff]
[pii_email_9f2fe6037cc1578fa726]
[pii_email_84eb7572bd91baae7e9f]
[pii_email_e188285bdb71eb7570eb]
[pii_email_9adeb2eb81f173c673a5]
[pii_email_338034f14d68ea443925]
[pii_email_123dd92c65546aac4234]
[pii_email_eba7eaeb6d025a2475b2]
[pii_email_9848f1804272c9b4eaf4]
[pii_email_1d0a7b8b7bc517bcc729]
[pii_email_57bde08c1ab8c5c265e8]
[pii_email_fbfd5d78693fd0b03741]
[pii_email_7cc4c1036b3de58e1c72]
Also Read: Seetharama Kalyana Kannada Movie Download Movierulz