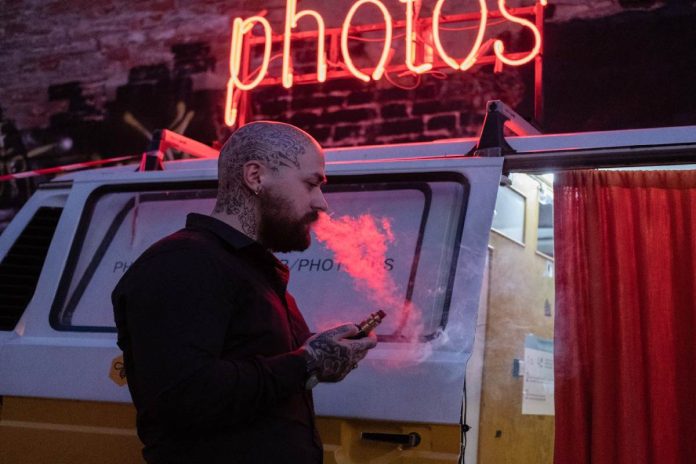 Would you like to start vaping in 2022 but have no idea where to begin? Don't worry; you're probably not wrong. Beginner vapers often express confusion because of the many tanks, Mods, and device combinations available. For someone new to vaping, picking out a tank, battery, box mod, charger, and e-juice might be difficult.
That's why, in 2022, rather than recommending one or two particular devices, we've decided to break down the many sorts of devices based on the expertise and skill level required and then allow you to make your selection. The expertise levels discussed below are beginner, intermediate, advanced, and expert, in that order.
Beginner level
The beginner level encompasses people with little or no understanding of vaping. To vape, you'll need a few essential items. In its most basic form, you may purchase a disposable vape device. This is all you'll need to get started, and after it's out of energy or the battery dies, you can properly dispose of it.
Factors to consider:
Low-output controlled devices with integrated batteries.
Clearomizers with coils that are readily changed and have a resistance of above 1.0 ohms are recommended.
Suggestions for safe and easy to use starter kits include the ever popular Suorin Drop 2.
Intermediate Level
Intermediate vapers are acquainted with e-cigarettes and have used them before. If you're seeking to improve your first vape, a selection of the top intermediate vape kits offers the ideal blend of performance and ease of use. Vape kits and e-cigarettes with cutting-edge Smart technology and superior quality are the ideal next step in your vaping experience.
Factors to Consider:
Clearomizers with changeable coils with a resistance of at or below 5 ohms.
Mid-powered regulated devices (80w or less).
Advanced Level
As a vaper who understands how vapor devices work, you are an advanced user. Intermediate users who want to take the next step must decide whether or not to join the people who enjoy making and using rebuildable devices for a customized vaper experience.
A regulated high-powered mod combined with a sub-ohm clearomizer, of high wattage is recommended for individuals who are not interested in rebuilding but want to go another step ahead in their vaping experience.
Factors to Consider
High power regulated devices
Mechanical Mods
It is imperative to note that the regulated and the mechanical devices have inherent risks which could harm the user if not treated with the respect they are due.
Expert Level
Expert vapers are higher than the advanced group in terms of experience, knowledge, skills, and information. These individuals know the inner workings of every vapor device and strive to embody themselves with high-level rebuilding and troubleshooting skills. One of the highly recommended devices for this group is the Hybrid device. The hybrid combines a rebuilder atomizer and mechanical Mod with a direct connection to a battery pack.
Factor to Consider:
Prevent injury to users and damage to property by ensuring the atomizer's positive pin protrudes beyond the 510 connectors to inhibit hard short.
When shopping for a vaporizer, it's essential to research the best brands and features. This is because every vaporizer is different and has its unique benefits. Some vaporizers are more portable than others, so if you're looking for something that you can take with you on the go or in your pocket, then you might want to consider one of these models.