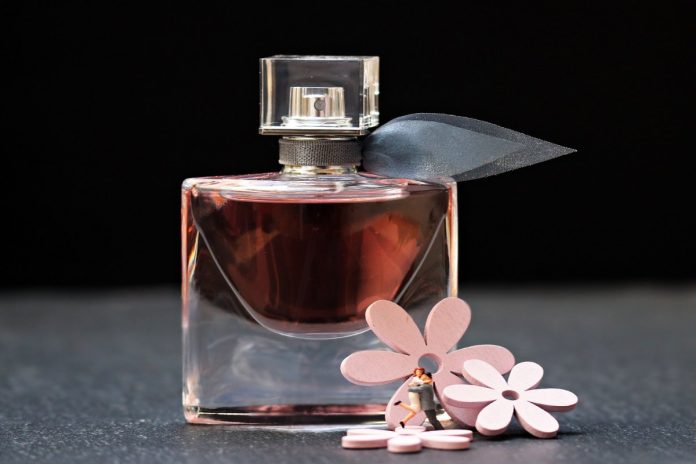 A good perfume reveals your style statement, your personality, and taste. It is not only for fragrance. It says a lot about the person. It serves as an identity of the person and offers the other a good overview of the person. A fantastic fragrance is one of the most vital senses of a person. If you choose the right scent, it makes a bold statement that people would hardly forget to create a long-lasting impression. Unfortunately, such perfumes are hard to find in a nominal range. They are usually costly and unaffordable for ordinary people.
There are many expensive perfumes in the world which you can figure out as per your liking. Some people prefer fruity tones, some like floral, while others like spicy notes. It varies from person to person and their budget. These high-end perfumes are only affordable to the affluent. These are totally out of the reach of ordinary people no matter what they do!
Let's have a look at the eight most expensive perfumes in the world in 2021!
1)  JAR Bolt of Lightning
JAR is a short form of Joseph Arthur Rosenthal. He was an American jeweler based in Paris who is well-known for his remarkable work that has led to the launch of such an expensive brand. The JAR brand offers unique and distinct fragrances that are very famous and loved by millionaires and celebrities. The most costly perfume by the brand is JAR Bolt of Lightning that costs around $765 an ounce. The scent has a floral tone as it is made of tuberose and oriental flowers. The perfume bottle has kept an old tradition alive as it is still the same appealing hand-cut one.
2)  Joy by Jean Patou
The Patou perfume was launched by a famous fashion designer from France and a  perfumer by the name of Jean Patou. The brand now comes under Procter and Gamble's umbrella, but it still produces the scents it has always been known for. The exceptional quality is still maintained by the brand, just like it was in 1929. The ingredients of the perfume include 10,000 flowers of Jasmine and multiple varieties of roses. It was one of the very early works of Joy, yet it is on top of the rest of the perfumes available in the world. It costs around $850 for an ounce.
3)  Caron Poivre
The house of Parfums Caron was established in 1904 and is the oldest French perfume house known to date. The signature fragrance produced by the brand named Caron Poivre is still one of the most expensive perfumes and is only available at limited locations in the world. It costs around $1000 for an ounce, and Baccarat beautifully crafted the bottle of the perfume. The unique scent has spicy notes, which are long-lasting and loved by many people.
4)  Hermes 24 Faubourg
Hermes is known for creating stylish and expensive leather bags, beautiful watches, and unique jewelry. Still, you will be surprised to find that they have a high range of very famous fragrances under their umbrella.  One of the most popular perfumes by Hermes is Hermes 24 Faubourg that costs around $1500 for an ounce. Unfortunately, the brand has released only 1000 bottles with rare notes such as vanilla and orange.
5)  Chanel Grand Extrait
The Chanel Grand Extrait was created in 1921 in collaboration with Coco Chanel and a famous perfumer named Ernest Beaux. It is another most expensive perfume globally, which is very difficult for the ordinary man to purchase. No one could afford such a costly perfume of around $4200 per ounce ever in their life. The person would either have to be filthy rich, own a business empire, or have won an online casino game at Lottoland to get such vast amounts of money to spend on a perfume. Nevertheless, the world of fragrances holds this perfume relatively high in terms of demand and popularity. The bottle of the scent is a masterpiece in its design. The design might appear simple initially, but it has multiple layers of artistic complexity.
These are some of the most costly perfumes in the world. People purchase them as per their liking and style so that makes them even more expensive!