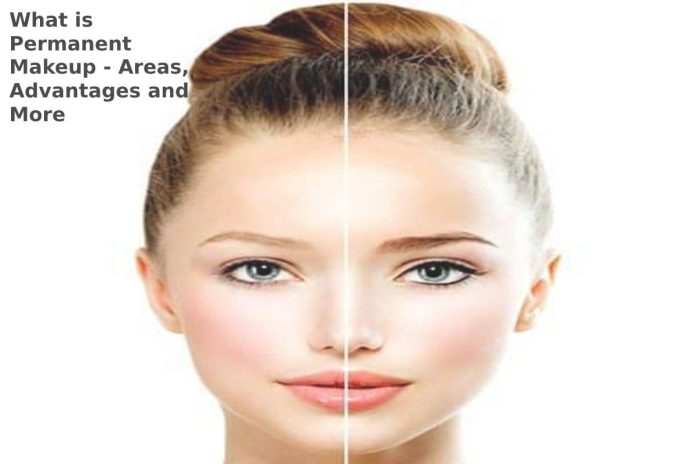 Permanent makeup is one of the best secrets to looking radiant and beautiful . To this is added the trend of bushy eyebrows and full lips, aspects that are often not achieved with a simple pencil or lipstick.
If you are one of those who tries over and over again the eyeliner or do not have time to apply certain cosmetic products, perhaps a pigmentation procedure is the solution to these and other needs.
The decision of permanent makeup must be studied since once it is applied it will be very difficult or expensive to remove. Although this type of treatment does not have major risks, there is the possibility of suffering an allergic reaction or irritation. In this sense, it is better to look for a qualified professional and center.
What is Permanent Makeup?
Permanent makeup is a pigmentation procedure that acts like a tattoo on the mucosa or the first layer of the dermis of the skin. Mimics the look of eyeliner, lipstick, brow hair, or any other makeup effect.
One of the first tasks is to analyze the reaction of the person's skin to the pigment by means of a patch. A local anesthetic is then applied to numb the area to be tattooed. But, like any tattoo, there is inflation and color change.
In addition to micro-pigmentation, there is another technique called micro landing, which is used for eyebrows and is semi-permanent. In some cases, it tends to disappear over time.
Common Areas for Permanent Makeup
There are regions of the body that are more suitable for permanent makeup than others. In general, the eyes and lips are the most treated with the technique.
Outlined in eyes
It is one of the most common techniques, since a perfect outline is more difficult to achieve with professional makeup. Reason why many people go to a type of definitive outline and with a better finish.
For its part, it consists of putting color on the upper lash line, generating a perfect line.
Color and lip liner
Defined lips have become fashionable. In some cases, people seek to delineate them, which is achieved with needles that mark the edge.
However, the treatment that is gaining new adherents is color filler, which works by applying a specialized tint to the lip, as if it were lipstick.
Advantages of Permanent Makeup
Saving time is, without a doubt, the main advantage. In this sense, permanent makeup is a plus when it comes to wanting to look beautiful without effort or dedication.
Also, many women opt for this procedure to improve a facial blemish or restore skin pigmentation that, due to a medical complication, has been affected. Also, if you have an allergy to conventional cosmetic products, permanent is the solution.
The procedure is simple and can take approximately five years. However, after this time it can be retouched.
Advantages of Eyeliner
The outline will not be a problem either. The line will be better defined and will not smudge your eyes when you rub them. It will also withstand humidity, heat, and even tears. Say goodbye to half outlines and weak and imperfect lines.
Advantages of Lip Color
Lip blush appears on the list of the most desired procedures. It consists of giving a more filling effect and a perfect and natural appearance.
Likewise, people who decide to make up their lips, generally seek to correct any defect and make them look better , according to facial features.
Advantages of Bushy Eyebrows
As for the eyebrows, the most used process is called microblanding. You can modify the shape of the arch and fill in any missing hair. It is ideal for people who lack eyebrows or whose design is unpopulated or uneven.
Disadvantages of Permanent Makeup
The popularity of this procedure has generated the appearance of many beauty centers. However, not all have trained staff .
Although it is a surgical intervention that does not require greater precautions, it must be considered that anesthesia, the correct use of needles, the skills of the beautician and the type of pigment play a key role.
The second relevant thing is that, as the name implies, it is a permanent makeup. That is, its removal is similar to that of a tattoo, and therefore, many times the ink cannot be completely removed. In addition, there are patients who may have pigment allergies.
Disadvantages of Eyeliner
Fixed liner can give a more dramatic look , so the person who risks this procedure should keep in mind that their face will remain that way throughout the day.
Another drawback is that the eyelid is a sensitive area and, therefore, the pain there is more intense.
Disadvantages in the Eyebrows
In the eyebrows the disadvantages are not many. The greatest risk is depigmentation from the use of other chemical cosmetics . And in certain cases, the change in trends that makes the style acquired in a permanent look obsolete.
The decision of Permanent Makeup must be made Consciously
In closing, permanent makeup can be quite an attractive idea to show off perfect lips or admirable eyebrows, but there are risks that are important to analyze. This is not a reversible procedure .
Ultimately, an authorized health center that has the proper certifications will guarantee the success of the process and will provide the appropriate advice.