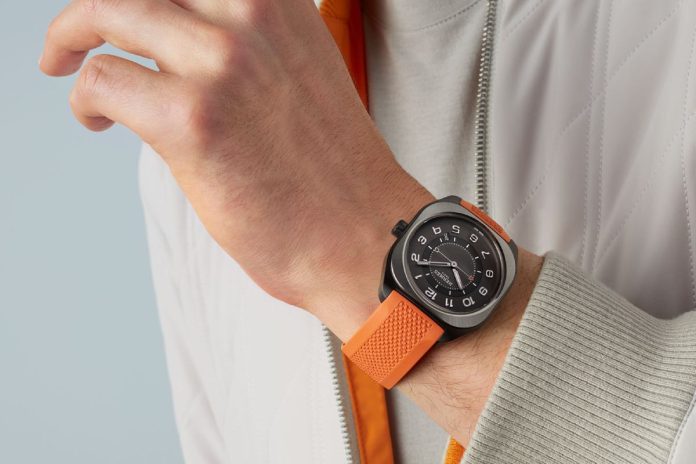 The days of high-end designer brands appointing Hollywood superstars and supermodels solely as brand spokesmen are long gone. More Asian celebrities have chosen ambassadorships for the global market as a result of the rise of Korean, Thailand, and other Asian countries, the power of the Asian wave.
Hermès International, usually known as Hermès of Paris or Hermès, is a luxury goods company based in France. In many valuation and rating assessments released by renowned consultancies, it has continuously been regarded as the world's most valuable luxury brand. In the realm of luxury, Hermès has become a global superstar. Hermès holds a position of excellence in the highly competitive and merciless world of luxury thanks to a combination of rich legacy, exquisite craftsmanship, a keen eye for detail, and high standards of quality and professionalism across the whole manufacturing process.
A Brief History of Hermès Timepieces
Undoubtedly, the Hermès brand has made a mark on the watch industry. But the luxury business has been planning for this moment for over a century. An Hermes watch should be part of any serious watch collection. Because discerning Hermès clients understand that they are purchasing the spirit of Hermès artisans, not merely luxury watches or apparel. Their purchase is the result of a long-standing family tradition passed down through the generations. It is the embodiment of love and craftsmanship.
As said by Frédéric Laffont and Isabelle Dupuy-film, Chavanat's "Heart and Crafts' ' reveals the essence of what makes Hermès designs and goods so precious — its artisans. The rich handcrafted equity that goes into designing each of Hermès saddles, purses, drawings for silk scarves, mixed colors for silk screening scarves, jewelry, crystal, and glass molds, and yes, even leather watch bands is reflected in their voices and personal stories. Each artisan's story is distinct, yet they are linked by a common thread: a passion for their work.
Hermès: Luxurious History
In 1837, Thierry Hermès established the company as a harness workshop in Paris. Initially, his goal was to supply saddles, bridles, and other leather riding equipment to European noblemen. Thierry's son, Charles-Émile Hermès, transferred the company's shop to 24 Rue Du Faubourg Saint-Honore in Paris in the early twentieth century, where it stands to this day and serves as the company's global headquarters.
Throughout the years, the company's product offers grew. It began selling saddlery and distributing its product in retail outlets between 1880 and 1900. The brand first entered the United States in the 1930s, through a partnership with New York's Neiman Marcus department store. 
Today, the company employs over 15,000 people and runs 311 locations across the United States, Russia, and Asia. The brand's remarkable performance over its 183-year history may be attributed to its relentless pursuit of strategic consistency, which combines excellent imagination with craftsmanship, as well as an unwavering focus on the long-term above short-term advantages.
Identifying A Genuine Hermès Watch
Hermès, the famous French luxury brand is known for its leather products, including the Birkin, Kelly, and Constance bags, but those pieces, as well as Maison's watches, can be traced back to its beginnings as a saddlery. Let's take a look at how to identify genuine Hermès timepieces. 
Font and Logo Verification
One of the cornerstones of authentication is font and logo verification. 
Alfred de Dreux designed the Caleche logo, which features a horse-drawn carriage. It's frequently seen on Hermès watches as part of the Ex-libris symbol on the case backs. 

Ex-libris should have a logo that is well-designed, detailed, clean and has excellent relief. 

These are red signs if it has bad proportions, double stamping, or appears to be laser-engraved rather than cast into the case back. 

When the letter 'H' appears on the crown, it has a consistent font and proportions.
The Leather Straps
Hermès' timepieces are made entirely in Switzerland, including the leather straps, which are saddle stitched by hand. 
Less thread breakage and is far more stable than machine stitching. 

If you notice stitching with a higher tension that is too uniform, it was likely machine-stitched rather than hand-stitched.
The Metal Components
The metal components' structure, such as the watch casing and the buckle. 
There are a few 18k gold models, and we'd expect to see French or Swiss metal purity stamping and maker's marks in those cases. 

Surgical-grade steel is used in stainless steel models to give them a dazzling white sheen. 

Stainless steel will be PVD coated or 18k yellow gold or rose gold plated – the blackened finish. 

Hermès plating is skillfully applied to guarantee that it does not wear off rapidly.
Takeaway
Hermès is known all over the world for its high-end leather handbags, purses, wallets, and belts, as well as its fragrances and silk scarves. Most people do not link the brand with their luxury watch collections as a result of this, but they should. Hermès is one of the most well-known luxury brands, and in recent years, it has gained a reputation as a watchmaker.
It's no surprise that many celebs admire Herme's line. Hermès is known not just for its excellent watch line, but also for producing lifestyle items, perfumes, and jewelry. Hermès watches are well-crafted and built to fit as a daily watch, in addition to having an exquisite touch.