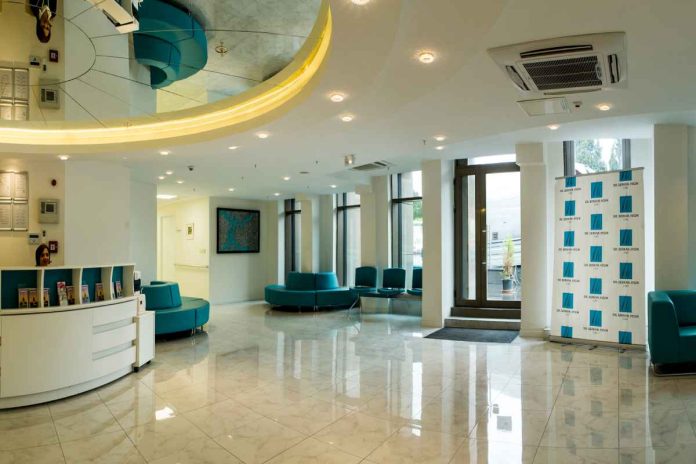 For many women, a full head of hair is an important aspect of their appearance and self-confidence. But hair loss and thinning can affect anyone, regardless of gender. Fortunately, hair transplants are an effective solution for restoring a full, healthy head of hair. And when it comes to Hair transplants for women, the Dr. Serkan Aygin Clinic is a top choice.
Introducing Dr. Serkan Aygin Clinic
Located in Istanbul, Turkey, the Dr. Serkan Aygin Clinic is a top-tier hair transplant center. The clinic is renowned for their state-of-the-art facility and world-class doctors and surgeons who specialize in hair transplants. They use the latest technology and techniques to ensure that their patients receive the best possible care and treatment.
Hair Transplant for Women Using DHI Method
At the Dr. Serkan Aygin Clinic, they use the Direct Hair Implantation (DHI) method for hair transplants, including for women. The DHI method is a minimally invasive technique that involves extracting individual hair follicles from the donor area and implanting them directly into the bald or thinning areas of the scalp. This method ensures a high survival rate for the transplanted hair follicles and results in a natural-looking, fuller head of hair.
No Need to Shave the Full Head
One of the benefits of the DHI method is that it is possible to transplant hair without having to shave the entire head before the procedure. This is particularly beneficial for women who may not want to have their head fully shaved or may not have enough hair to cover up the shaved area. With DHI, only a small area of the donor site needs to be shaved, leaving the rest of the hair untouched.
Experience with Hair Transplants for Women
At the Dr. Serkan Aygin Clinic, they have extensive experience in hair transplants for women. The doctors and surgeons are skilled in treating various types of hair loss and can provide personalized treatment plans tailored to each patient's unique needs. The Clinic understands that hair loss can be a sensitive issue, and treats each patient with care and respect.
Conclusion
Hair loss can be a frustrating and emotionally challenging experience for women. But with hair transplants, there is hope for a fuller, healthier head of hair. The Dr. Serkan Aygin Clinic offers state-of-the-art hair transplant treatments for women, using the latest techniques and technology to achieve the best possible results. Contact the clinic today to schedule a consultation and take the first step towards restoring your confidence and achieving a full head of hair.