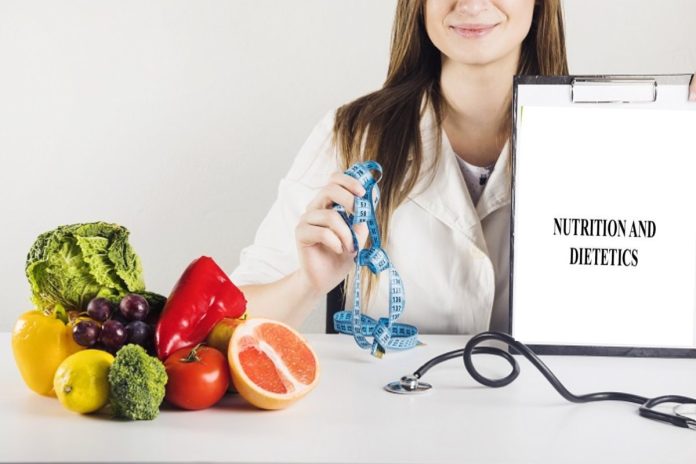 As lifestyle-related diseases or disorders are skyrocketing, the demand for nutritionists and dietetics has grown exponentially over the past few years. Lifestyle diseases like heart disease, stroke, obesity, diabetes mellitus, hypertension, PCOS, colon cancer, atherosclerosis,premature mortality, and metabolic syndrome result from unawareness, high-calorie unplanned diets, and lack of regular exercise or physical activities. Besides this, diseases associated with smoking, drinking alcohol, or drug abuse also contribute to health deterioration.
In addition, the coronavirus pandemic has made people more conscious about their health and well-being. However, the world faces a shortage of clinical nutrition experts compared to the rising demand. So, taking up a BSc Nutrition and Dieteticsdegree can give you an edge in this competitive landscape.
What does BSc Nutrition and Dietetics entail?
Bachelor of Science (BSc) in Nutrition and Dietetics is a three-year full-time undergraduate program, divided into six semesters. The course focuses on diverse aspects of research on nutritional science. Students will learn about food management and the importance of a healthy life during the program.
The three-year BSc Nutrition and Dietetics course will provide students with expertise in nutrition principles, human anatomy and physiology, the science of psychology, communication skills, medical terminology, remedial mathematics, remedial biology, and public health and nutrition during the first year.
Additionally, the program will provide students with a deep understanding of nutritional biochemistry and metabolism, food chemistry, genetics and epigenetics, microbiology, immunology, design thinking, mother and child nutrition, and healthcare application during the second and third years of the course.
Career Paths after BSc Nutrition and Dietetics
After students graduate, the three-year BSc Nutrition and Dietetics course open doors to a broad range of careers. This blog highlights a list of some prominent roles with a BSc Nutrition and Dietetics degree.
Dietitian
Health Promotion Officer
Nutritionists in a spectrum of industries, such as hospitals, hotels, airlines, healthcare industry, schools, colleges, or universities
Quality control
Food scientist
Food services manager
Culinary specialist
Public policy advocates
Many graduates also consider doing summer nutrition internships to gain new knowledge and some certificates that will play an important role in their future careers.
Entry Requirements for Pursuing BSc Nutrition and Dietetics
Students need to score a minimum of 50 percent marks in classes 10 and 12 with Physics/ Chemistry/ Biology/ Biotech plus English as a major subject to pursue a BSc Nutrition and Dietetics program. Apart from fulfilling primary requirements to enroll in the program, students must beearly birds by carefully filling out the complete application form. Upon successful submission of the form, the admissions team will screen students' applications and invite short-listed students for a personal interview.
How BSc Nutrition and Dietetics Degree Enhances your Career?
As people are more concerned about their health than ever, nutritionists and dietitians play a vital role in providing acute care, food service, and education to patients. These clinical nutrition experts guide the population to stay healthy, select the right quality and quantity of food, manage health conditions, and create a healthy lifestyle for themselves.
Above all, the salary of these clinical nutrition experts ranges up to INR 5 lakh per year. So, what are you waiting for? Apply now!