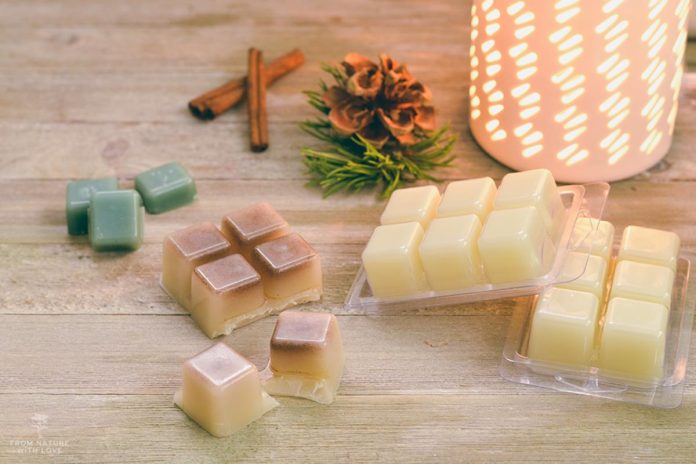 Wax melts are one of the biggest home and fragrance revolutions of the past few years, with many people now learning about wax melts, what they are and then making the switch from traditional candles to these little blocks of joy.
For many people, candles are the most "usual" way of making your home smell nice and enjoying a relaxing aroma, surrounded by the smells and fragrances that relax you or make you feel good, and whilst candles of course still have a huge place in the market, wax melt sales and indeed the amount of companies offering them has seen a huge growth recently. From the big businesses that make thousands a day, through to the single business owners that make them on their own or to demand -the wax melt market is crammed full of thousands of people making everything thing you could image.
When it comes to wax melts and the connection between them and improving your health and wellbeing, you would be surprised just how much this is true, as many people now use wax melts on a daily basis as a stress reliever or a way to relax on an evening, especially in those colder and darker Autumn and Winter months.
We now endure a huge range of stresses during our everyday lives. And whilst this stress might be temporary or ongoing, stress can be hugely detrimental for your mental and physical health, and as we continue to live through very difficult times, more and more people now find themselves under levels of stress that they may have never experienced before. And people are now feeling more anxious and worried than ever before, which when combined with stress really does put our bodies under constant attack.
Dealing with stress and anxiety is something that most of us need to deal with at one time or other, and whilst for some it will come and go, for others it is almost a life burden, but either way, it is crucial to find a way to cope with it.
And this is where wax melts can really help.
The smell of wax melt that is packed full of a fragrance that you love and enjoy stimulates the part of your brain which is connected to memory and also mood. This means that you can use wax melts as way to help boost your energy levels all the way through to relieving stress and improving your concentration and helping you to clear your mind and focus on what is important. It is also well known that aromas and fragrances can even have healing properties when it comes to psychological aspects, so when you find a range of aromas you love, the benefits are really endless.
Smell can often be a trigger to take you to a place you feel most at ease. From your favourite perfume through to a place like a beach or woodland, with thousands of different fragrances and aromas available, there really will be a couple that take you to places that make you feel relaxed and calm.
Whilst many people use their wax melts at home, more and more people now use them in their office or place of work, as it can help them to focus and concentrate, which when you think of the daily grind and repetitive tasks, being able to relax but still get the job completed is crucial, especially if your wax melts really do help you to focus, concentrate and get some mental clarity for the tasks that lay ahead.
So, if you want to relax, de-stress and unwind, or you need to focus the mind and get going again, finding your favourite wax melts really could be the answer you are looking for.
You can find a range of long lasting, 100% natural, vegan friendly and cruelty free luxury wax melts at A Melt In Time, with prices starting at just £3.99.