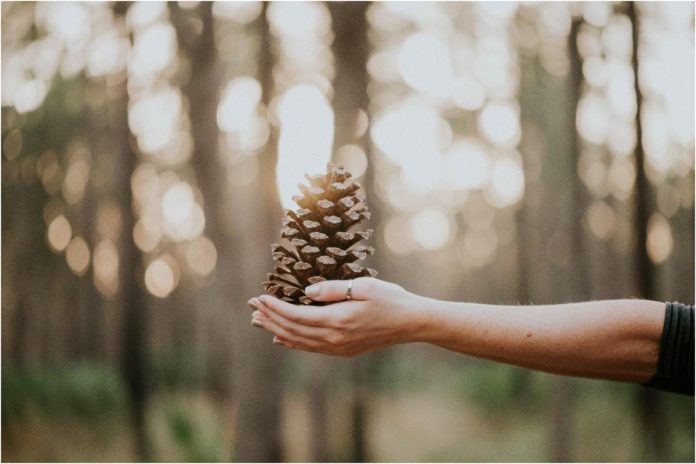 Special Gift Giving for Your Fall Fanatic Friends or Family Members
If you love the fall season and all it has to offer, its dropping temperatures, Harvest moon, changing leaves, and pumpkins galore, you are not alone. One in three Americans consider fall to be their favorite time of year, and chances are good that one (or more) of your friends or family members is also among them. If you are searching for just the right gift for your fall-loving friend, search no longer, as this list will surely help them feel celebrated, warm, and connected to you this autumn.
Velvet Pumpkins
Velvet might just be the perfect autumn fabric; it's undeniably soft and has a unique, charming shimmer all its own. Choose from a variety of these stout, impossibly cute velvet pumpkins in coordinating colors and your friend or loved one will immediately find a place to show them off.
Autumn Doormat
Is there anything more welcoming than just the right doormat? Once the cooler temperatures hit, home becomes even more inviting, and the perfect autumn doormat will put your friend in a lively, enthusiastic mood for this season of transition.
Visa Gift Card
Show them how much their friendship means to you, and how much you care with the gift of a Visa Gift Card. Easily upload a picture of the two of you enjoying a Halloween event or other fall activity to be placed directly on the front of the card. Then choose text for the card, "Happy Autumn," "Pumpkin kisses & Harvest wishes" or anything that will bring a smile to their face.
Fall Pie Punches
When the world starts slowing down and temperatures fall, people get the itch to bake. Give your fall-loving friend or loved one a set of fall pie punches (acorn, apple, and pumpkin shaped) to get them in the mood to make cookies – and hopefully share them with you!
Chunky Handknit Throw
Nothing says "Bring on the fall!" like a chunky throw to snuggle into. Endless uses include sitting by the fire, sitting out back watching stars, movie nights, curled up in a chair reading a book, and simply feeling comfy.
Glass Pumpkins
Available in a variety of shapes, sizes, and translucent colors, these glass pumpkins boost anyone's fall décor to a whole new level. Tall and oblong or short and stout, they are sure to take a special place on a fireplace mantle or side table.
Autumn Nights Throw Pillow
This pillow feels and looks like an autumn dream – depicted are books, campfires, mugs of cocoa, black cats, scarves, crescent moons, pumpkins, stockings, pumpkin pie, and of course, different colored autumn leaves.
Fall Fox Décor
This bit of cuteness will take center stage on the dining room table or on a fireplace hearth. An adorable fox sitting in a heap of deep purple, burnt orange, and yellow leaves, he sports a berry and pinecone collar.
Chunky Sweater Candle
It's not so much what a chunky sweater might smell like burning, of course, but rather the feeling you get when you wear a chunky sweater. Subtle notes of jasmine, cinnamon, orange peel and grapefruit will make any house feel like home.
Fall Owl Cookie Jar
Owls are wise, and that's why they get all the cookies. This ceramic jar comes pre-stuffed with vanilla shortbread cookies, and is ready for more when those are gone!
Bourbon Barrel Aged Maple Syrup
For those who have had the treat of tasting genuine maple syrup, it's hard to believe it can get any better. But it can. Bourbon Barrel Aged Maple Syrup tastes amazing on pancakes, French toast, and waffles. It can also be drizzled over sweet potatoes, baked beans, and oatmeal. What's not to like?
Witches Brew Mug
If your family member or friend is bewitching in their own right, you'll want to get them a Witches Brew Mug. Resembling a miniature cauldron, it makes coffee, tea, and cocoa spell-worthy and magical.
Pumpkin Spice Candle
For those who can't get enough pumpkin spice in their ice cream, lattes, cakes, and cookies – help them feed their fetish with a pumpkin spice candle. If they wish, they can celebrate autumn all year round simply by lighting the candle.
Autumn Garden Coloring Book
Hand drawn in pen and ink, this coloring book comes alive with autumn flowers, butterflies, birds, and more, in graceful, symmetrical patterns that beg for gel pens and quiet meditation.
When it comes down to it, fall isn't just a season; it's a way of life –  finding comfort and warmth by the fireplace hearth, basking in the cool light of the Harvest moon, and flavors of the season that burst on the tongue. Celebrate the season, along with your love and friendship, by giving a gift that epitomizes this beautiful season of transition.