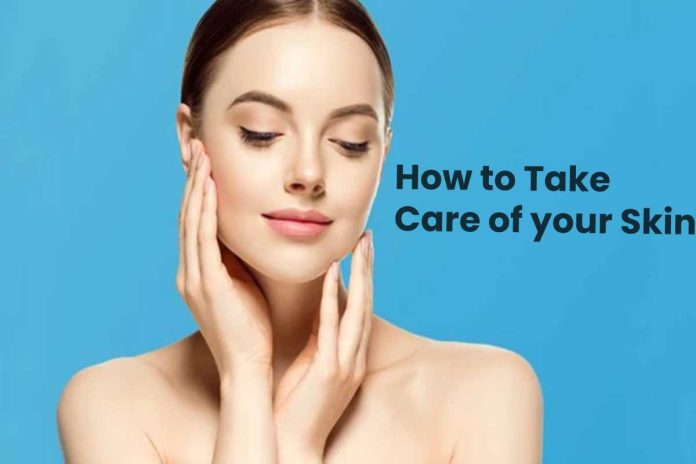 skin  – We have no doubt that cleaning and hydration are the fundamental pillars of healthy, cared and radiant skin, but many of us do not have enough time in our day to day to dedicate to the necessary care and achieve optimal results for our skin.
We have the solution, because whether we only have a minute or twenty, this is the best routine to take care of your skin.
One-step beauty routine – Cleansing and hydrating with sunscreen
Approximate time: one minute
If you have only one minute in the morning, fresh! you can get the best out of that minute. (Of course, as long as you have done a good cleaning the night before, depending on your skin type, with soap, milk or cleansing cream, -in addition to make-up remover if necessary-). So in the morning, start with micellar water, to remove the dirt and excess oil that you have produced during the night. Subsequently apply a moisturizing cream that contains sun protection, the factor of which should vary depending on the season and / or climate and on the type of skin: in fair skin the ideal is to use an SPF of 30-50, at least; while on darker skin an SPF of 15-30 is sufficient.
Two-Step Beauty Routine – Cleansing, Hydrating, and Antioxidant Serum
Approximate Time: five minutes
Each and every one of us spend more time longing for time not to pass than caring, when it should be the other way around. Therefore, we must combat aging of both internal and external factors and for this we must resort to active principles. The most famous and recommended is usually vitamin C, since it not only has a depigmenting action but also unifies the tone. Creams rich in vitamin E also help, which strengthen the hydrolipid layer, thus enhancing hydration.
Three-Step Beauty Routine – Cleansing, Hydrating, Antioxidant Serum, and Exfoliating
Approximate Time: 10 minutes
A lot of skin care is nourishing and hydrating it, but you also want to make sure to remove dead cells so the active ingredients are better absorbed. Use a scrub from glowhour.com once or two times a week , depending on how sensitive your skin is.
Four-step beauty routine – Cleansing, hydration, antioxidant serum, exfoliator and toner
Approximate time: fifteen minutes
Although sometimes you think that it is not necessary , the toner is necessary after the cleaning product, since it balances the Ph of the skin and prepares it for the next product that you are going to apply. Of course, remember that you must choose the one that best suits your skin type: sensitive, oily, combination or dry.
Five-step beauty routine – Cleansing, hydration, antioxidant serum, exfoliating, toner and eye contour
Approximate time: twenty minutes
Although in more basic routines we can ignore the eye contour. If you manage to make time to dedicate to this specific area, you will see the rewards over time. The eye contour area dehydrates very easily, so it is easier for wrinkles, lack of smoothness, and spots to appear. If you do not take care of it properly. The most important thing is that you use a formulation rich in moisturizers. Such as vitamin E and hyaluronic acid, non-greasy, and supplements with vitamin K and/or vitamin C. To also help even the tone of the dark circles, if you need it.
The Final Takeaway
In this article, we have tried to help you with routines that will help in maintaining your skin. While cleansing and hydrating will help you, they will not be enough to restore volume and vitality. For that, you need to check out leading dermatologic brands and their range of anti aging products. You need to start using these products in your thirties itself to prevent the emergence of fine lines, wrinkles and pigmentation marks. If you have any more questions which you would like us to address, then please write to us in the comments section below.
Also Read: SIX MYTHS AND FACTS ABOUT FACIAL SKIN CARE