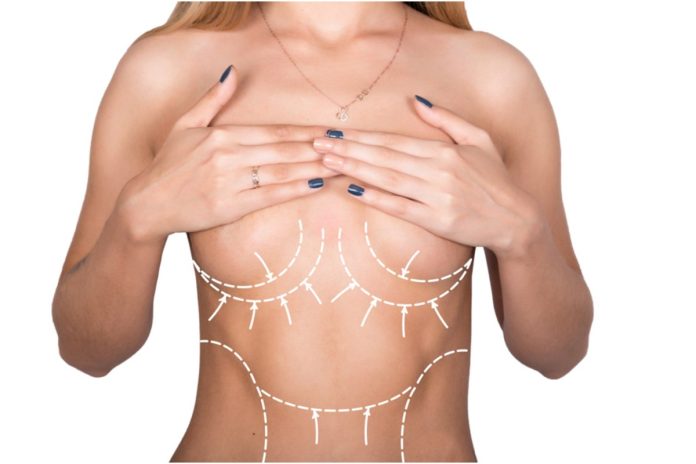 Breast Lift Surgery: In the United States alone, about 8.08 per 1,000 get breast augmentation surgery every year. If you're thinking about getting a breast lift, too, you're not alone! This is an ever-popular procedure.
Of course, you still need to be sure it's right for you before signing on the dotted line (or the consent form).
If you're curious about whether or not breast lift surgery is the right choice for you, keep reading. We've got the lowdown on this surgery and what to expect.
What Is A Breast Lift Surgery?
It is a procedure where surgeons remove and tighten excess tissues surrounding the breast. This procedure will allow the breast to lift thus making the breast look perkier. In other cases, areolas and nipples are also being reduced.
After this procedure the patient will have a slightly smaller breast because of the reduction of the tissue however, it would not be significantly reduced. And if you're looking to enlarge your breast or deal with your sagging breasts, you can add breast augmentation to the procedure.
Know Your Medical History
There are risks in getting this procedure and knowing your medical history could help you make the right decision. In this procedure, you will have to answer some questions. One of these does your family have a history of breast cancer.
Another question would be, have you undergone surgeries before, and are you taking any medication. You also have to share your medical test results such as mammograms or breast biopsies. So review your medical history to avoid complications.
Undergo A Physical Exam
One of the things you need to do to prepare for is a physical exam. The surgeon will have to check your breast to determine the right treatment for you. This includes examining the areola and nipple position.
They will also examine the quality of your skin tone. Some skin tones can hold the breast in a better position after the procedure. They may also take pictures of your breast for their medical record.
What's Your Expectation
Before you decide to get a breast lift surgery, you will have to discuss your expectations with the surgeon. Explain why are you getting a breast lift and be clear on how you want your breast to look.
Make sure that they explain and you understand the risk and benefits of this procedure. Which can lead to scarring and changes in the nipple and also breast sensation.
Before The Procedure
If you have decided to get this procedure you. There are also some important things that you need to follow before the surgery. These are
Schedule a mammogram
Stop smoking
Avoid medications
Recovery help
Healthy weight
Getting these procedures is not cheap, you might also have to consider your budget. Make sure that you have enough budget for the entirety of the procedure. think about the preparation, during, and post-procedure periods.
Are You Prepared for Breast Lift Surgery?
As more and more women seek out breast lift surgery to improve their appearance, it is important to have a guide that covers all the bases. This guide provides information on what to expect before, during, and after the surgery, as well as what to look for in a qualified surgeon.
Use this guide to make informed decisions about your breast lift surgery and achieve the beautiful, youthful results you desire.
If you want to read more about other helpful topics, visit our blog.