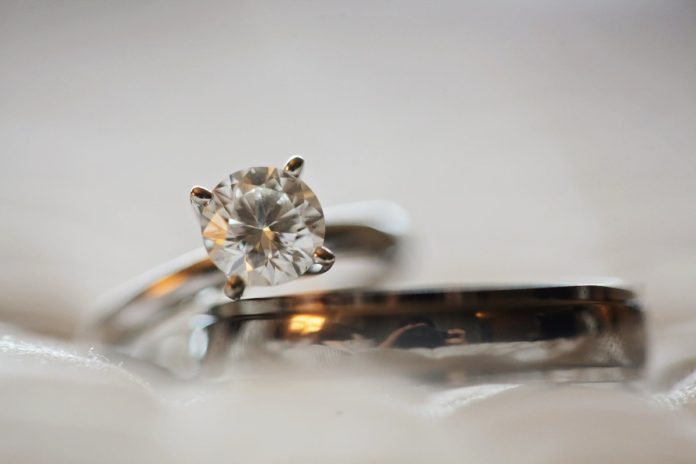 Brilliant Earth is a global leader in ethically sourced fine jewelry, diamonds, and gemstones. The company sells "beyond conflict-free" products across the country, with online purchasing and direct showrooms available. This business believes in pushing the limits of ethical products, promoting environmentally responsible products while bringing high-quality items to the public.
Understanding the company
Founded in 2005, Brilliant Earth was created by Eric Grossberg and Beth Gerstein. They remain certified with the Responsible Jewelry Council to ensure all products are ethically sourced. They track every diamond throughout the journey, from mining, polishing, and purchasing. Monitoring ensures mining was through a responsible process, prohibiting slavery or 'blood diamond' activity.
The company uses recycled materials to develop its products while also donating to mining communities worldwide through its foundation. From a consumer standpoint, most Brillant Earth reviews are exceptionally positive, citing supportive service, quality products, and extensive customization.
Consider the following review if you're trying to determine whether Brilliant Earth is the right company for your next jewelry purchase. We'll break down how the company functions, how the platform is trying to change the mining industry for the better, and where they stand for customer satisfaction.
Pricing and Payments
Whether visiting in-store or online, Brilliant Earth employees want consumers to love their products. Thankfully, the global market dictates the price of diamonds, metals, and precious stones. This market holds no influence on how the supplier secures the diamonds; ethical sourcing doesn't increase the cost of the diamond, and conflict diamonds don't decrease the purchase value.
Employees working with the company are commission-free, focusing on securing the best piece for your budget instead of their pockets. The low-pressure environment strives to connect customers with an ideal product. Their commitment to customers extends into payment options too. Financing options include Wells Fargo, Affirm, and custom options to fit client needs.
The Products Offered
Brilliant Earth offers a wide array of products in-store and online. Their products range from beyond conflict-free diamonds, recycled diamonds, and lab-grown products. They believe in complete customer service, working with consumers to find the ideal product to match their needs. Online products are sorted by product, setting, or style, making it easier for visitors to find what they need. The company works with a few different gemstones (emerald, aquamarine, morganite, sapphire, colored diamonds, and moissanite) in pre-set patterns or customized settings.
What Warranty is Available?
Brilliant Earth currently offers a lifetime warranty for all fine jewelry (except for vintage products or estate pieces). The contract includes manufacturers defeats but does not cover normal wear, trauma, damage, or theft. All purchases are protected with a 30-day no-questions-asked return policy. Any returned items must be in their original condition, without outside alterations (meaning, the ring must be the same size and style as purchased).
Choosing a Diamond on Brilliant Earth
The company website offers a diamond selection on several factors. Users start by choosing the general shape of the stone (with eight different options currently available). From there, you can select the carats of the stone, cut, color, and clarity. Finally, you can use the slider functionality to choose the price range of your diamond. All diamonds are comparable through the platform, making purchasing even easier for visitors.
What Sizes are Available?
Currently, individuals can purchase size three to size twelve. Customers can request the ring sizer, which allows error-free purchasing, or a printable ring sizing guide to wrap around the finger. Diamonds are available between 0.25 carats and just under twelve carats, ensuring something for everyone regardless of budget.
How is Brilliant Earth Different from Others?
The current definition of "conflict-free" starts with the Kimberley Process. It defines the conflict as any purchase used to finance civil war. Unfortunately, this definition fails to account for the ill effects that often come with mining. These include low wages, forced labor, child exploitation, violence, and torture. For Brilliant Earth, trying to break these conditions is a crucial component of the jewelry business.
This company offers a complete chain of custody protocol, segregating all diamonds by origin. Suppliers must source from locations where mines follow international trade, environmental, and labor standards. Brilliant Earth also promotes a recycling program (which requires no further mining to secure) and lab-created diamonds to minimize the ecological impacts. Both options are considered responsible alternatives to traditional mining tactics.
Free Lifetime Diamond Upgrades
Brilliant Earth stands apart for a few reasons; the lifetime upgrade is just one of these perks. Anyone purchasing a diamond is entitled to an exchange for credit of the original purchase price when buying a new diamond of at least fifty percent greater value. The diamond needs to be in saleable condition but can upgrade at any time. If, for whatever reason, the stone doesn't fit in the current band setting, Brilliant Earth will transfer a precious metal credit to your account. All precious metals are based on current metal prices, helping consumers secure the ring or jewelry of their dreams.