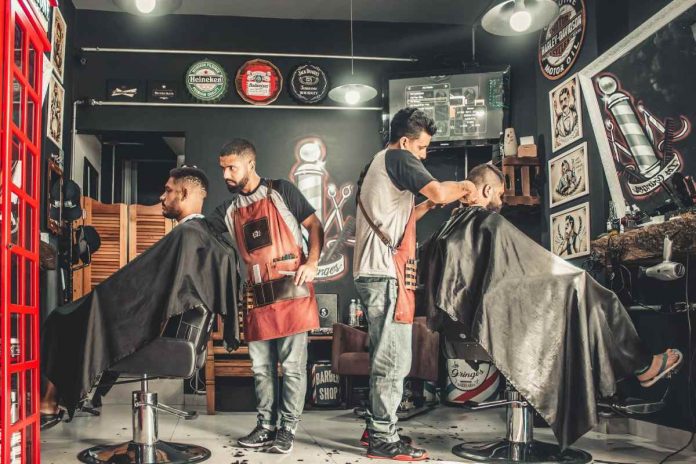 You can't deny that our hair is like a tiara for us. But getting the style you want is not a child's play. Moreover, if you live in Singapore and Singapore's perpetually hot and humid atmosphere is killing you out, your tresses might be at risk. To be honest, local salons aren't always as knowledgeable with expat living and hair.
Blanco Michaela
Isn't a nice haircut and a relaxing head massage the perfect combination ever? Get a refreshing visit at this wonderful salon situated within Riverside Point, where stylists are up to date on the newest trends and developments to give you the craziest colour jobs and that distinctive Japanese perms, as they serve to everyone.
Expat Hair Studio
This one is a no-brainer. Katherine Moss and Jaclyn Douglas founded Expat Hair Studio, and working with expat hair in Singapore's notoriously humid climate is a pleasure for them. This salon has a dedicated following because of its wide variety of services which includes, blowouts, trims, and Olaplex — a particular hair-strengthening procedure. Enjoy a comprehensive beverage menu while letting your hair down.
True Hairdresser
Make your hair look exactly how you desire. Say no more as you will get an expert haircut, hair colour, or a beehive for your special day. Situated at the Lavender Street, this salon will major you to a star instantly, thanks to their considerable hair expertise, experience, and passion.
The Parlour
The Parlour's professionals are trained in American cutting and the colourists are skilled in working with all varieties of hair. Straight, curls, thin, bulky, Asian, European – we're talking about any and everything. This salon also has top-of-the-line hair-products that will make your hair shine for a long time.
Salon Vim
This celebrity-favourite, which is located in the most popular retail district of Singapore, has hairdressers transforming the hair of A-Listers like Lily Cole, Coco Rocha, and Christy Chung into masterpieces. These stylists are total bosses once you desire hair colour services like dip dyes, balayage, ombre, and hair contour, which outlines your facial features with skilfully placed hair.
The Comb
For perm fans, this is the place to be. Curl styles include S, C, and J (for novices, this refers to how the curl falls), and prices are maintained low. Stylists take the time to examine your hair before making any major changes, and they will honour your choices if you want to keep your hair long (so important).
Hair on Erksine
Andrew with his professional crew is skilled in diverse range of expat. Having worked in Hong Kong and London in world-class salons, they have served many clients. Colouring, highlighting, smoothing and keratin treatment are some of the prevalent therapies among expats in this city.
It's finally time to pamper yourself and rejuvenate. Your days of terrible hair and the battle against frizz and dry strands can be put to rest at these best hair salons in Singapore. These establishments are solely focused on helping you look your best. So, choose one and get yourself completely fresh and beautiful hair.