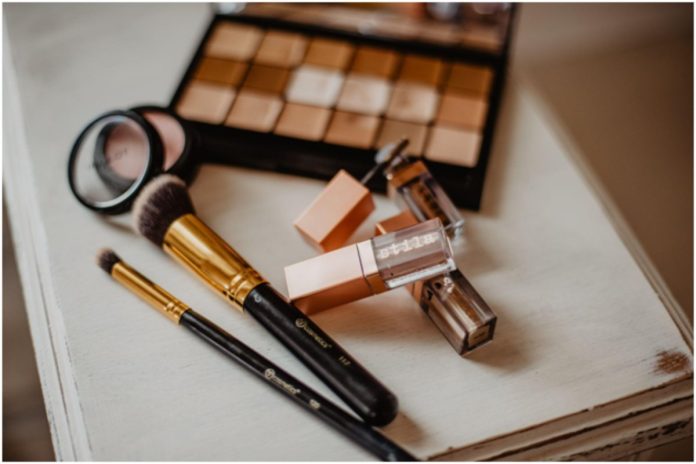 Everyday Makeup: Getting ready for work isn't easy. You need to consider your meetings, night shifts, targets, and clients. And that's not just all. You also have to plan the perfect makeup to go with your clothes. You need to be extra careful as overdoing can spoil your entire look.
For most women, it is a challenge to decide which makeup product to apply and what not while getting ready for work. But you don't need to worry anymore as we are sharing a list of makeup products that every working woman should have in her makeup kit.
Primer
First thing first, prepare your skin by applying a base layer of primer.
Some benefits of primer are:
Gives you a flawless base
Your skin looks radiant and perfect all day long
Smoothes out wrinkles and fine lines, and dark patches
Opens pores
Makes your makeup last longer
Almost all makeup professionals recommend keeping primer in your everyday makeup bag.
Concealer
Concealer is like a miracle product that does wonders on the skin. Right from those dark circles to blemishes and pores, it can hide ugly spots and discoloration.
If you see any skin imperfection, use your fingers to dab the area with little concealer. The reason—the gentle massage produces heat that results in a more blended and natural look.
Eyeshadow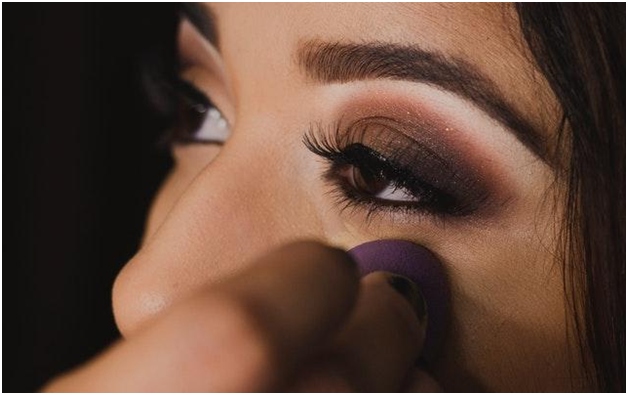 Your office makeup is incomplete without eye makeup. Go for lighter and neutral eyeshadow shades like brown or bronze.
Some tips for eye makeup:
Apply a kajal to your lower lid to give definition to your eyes
Use eyeliner to add some magic to your upper eyelid
Fill your brows with an eyebrow pencil
Use false lashes to add some volume
Finish it off with a dash of mascara
Blush
Now that your makeup base is in place, highlight your cheeks with a soft and neutral-colored blush. A pinch of blush will highlight your features and make your skin look even brighter.
Just take a little blush and use your fingers or brush to blend. If your blush is well blended, you really don't need any other makeup product on your face.
A quick tip: If you are running out of blush, take your favorite pink or nude lipstick and use it as an alternative to blush.
Lipstick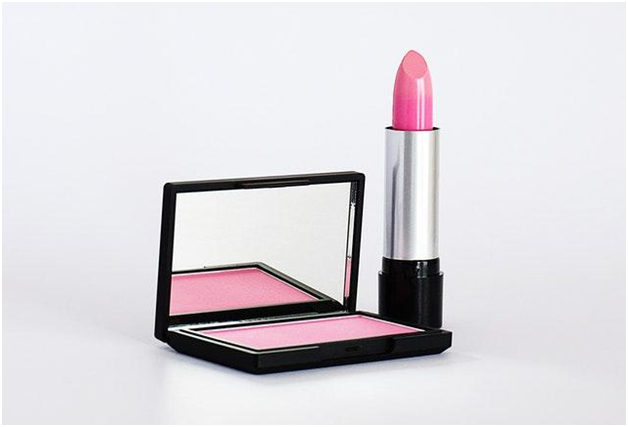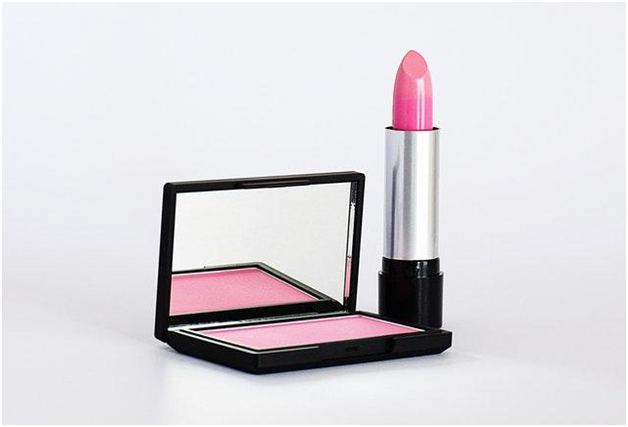 Enhance the natural color of your lips by applying nude lipstick. Nude matte lipstick is rather the safest option for office makeup. It lasts longer than glossy lipstick and gives a more professional look.
Some lipstick tips:
Choose a lipstick that does not require too many touch-ups
Avoid bright colors
Go for soft pinks or nudes
Carry an extra lipstick in your bag
Opt for a transfer-proof formula
Bonus tips:
Look for products that will last longer; you won't get time for touch-ups
Opt for waterproof products
Apply sunscreen for at least 20 minutes before applying any makeup product
Consider your skin type before purchasing any skin product
Avoid cheap products as they can damage your skin
Keep your nails neat, clean, and properly manicured
Spray your favorite deodorant or mist before stepping out
Last but not least; always remember less is more.