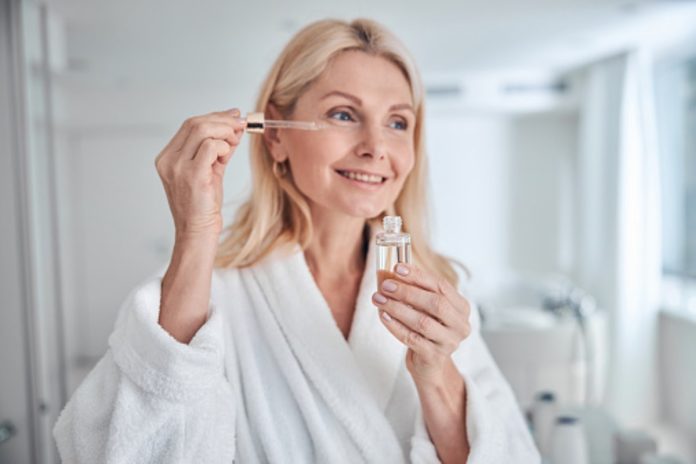 The Most Appropriate Serum for Your Face Skin: You will probably know that serums have moved on to become a skincare staple because of their endless benefits. They are some typically concentrated forms of active ingredients that must be applied before moisturiser. So, you must consider including the best skin serum in your daily skincare routine.
Usually, face serums comprise smaller molecules in comparison to moisturisers. Thus, they have the capability to penetrate into the deeper layers of the skin very easily. So when you incorporate a serum into your daily skincare regimen, your skin will receive the requisite nourishment.
When you head to the market, you will find various kinds of serums. So, it's immensely crucial for you to choose the most appropriate serum by considering a few factors. Today, this blog will give you valuable insights into the tips for choosing the best skin serum.
Please stay tuned until the end to learn more about it. Let's delve in.
● Consider Your Skin Type
As each and every person has a different skin type, not all skincare products might be suitable for each skin type. So, before purchasing a face serum, make sure you determine your skin type. This will help you find the best suitable serum for your face.
● Consider the Issues with Your Skin
Almost every one of us experiences some issue or the other with our skin. While an improper skincare regimen can inflict negative results, it's important to find out your skin issues. Only then can you find the most effective serum for your face.
● Determine the Most Suitable Serum
The majority of the skin serums you find in the market are packed with active ingredients. So, while choosing the most appropriate skin serum for yourself, you must be extra careful. If you are a novice, starting with serums with lower percentages of active ingredients is always best.
You will receive the most promising results when you start taking things slow.
Choose the Best Suitable Serum from The Pink Foundry
There is no one on earth who doesn't want to have younger and blemish-free skin. And if you are looking forward to having super clarifying and radiant skin, you must consider applying a skin serum. The Pink Foundry hosts a range of face serums that will seamlessly help improve your skin's appearance.
The Anti Wrinkle DNA Damage Repair Serum from The Pink Foundry typically helps in repairing cellular damage to the skin. This means the prevailing fine lines and wrinkles on your face skin will eventually vanish.
On the other hand, the Anti Acne Serum is exquisitely designed for clearing breakouts. In fact, the formula efficiently helps in preventing any new zits from forming. Other blended ingredients within the serum also reduce inflammation, kills bacteria, and also unclog pores.
And last but not least, the Vitamin C Antioxidant Radiance Serum is formulated with an extremely high concentration of Vitamin C. This typical formula doesn't just help brighten your skin but also provides it with a more youthful appearance.
While all the skin serums from The Pink Foundry are highly effective, you must consider purchasing them today. However, make sure that you purchase one that best suits your skin type and the prevailing issues.