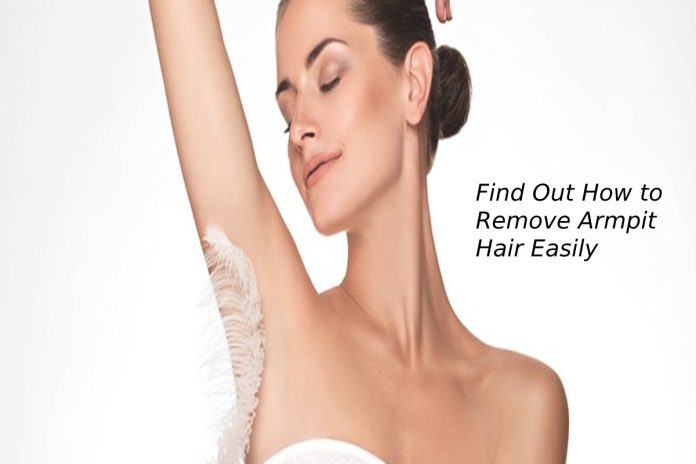 How to Remove Armpit Hair Easily
How to Remove Armpit Hair Easily? Before applying natural products to depilate the entire armpit, it is advisable to do a localized test with no allergic reactions.
In recent years, a various variety of methods have been knowing to remove armpit hair easily. While hair is not an issue beyond aesthetics, most women prefer to take it off to feel comfortable. What are the options?
Today, after consultation in dermatology, it is possible to discover a wide variety of new hair removal techniques. However, contrary to what some ad campaigns claim, no solution can remove it permanently.
Despite this, we find several options that allow you to remove it for days, weeks, and even months. If you want to know more, read and find out how you can get rid of that unwanted hair.
Also Read: How to have the Long Hair of your Dreams for your Wedding Day
How to Remove Hair from the Armpits?
In a world where the image is often considered very important, the proliferation of beauty and aesthetic centers is increasing, and they have thousands of options for hair removal.
The reality is that you can also fix the problem at home with different procedures, such as wax – hot or cold -, creams, etc. If you're in a rush, using a razor will always get you out of a bind.
Additionally, as detailed in a publication from the Association of the American Academy of Dermatology, other popular ways to remove unwanted hair, whether in the armpits or other parts of the body, include:
Application of hair removal lotion, cream, or gel.
Laser hair removal.
Electrolysis, a method that sends an electric current through a hair follicle, damaging the follicle and preventing it from growing.
Prescription creams, such as eflornithine (Vaniqa).
Professional tweezers and hair removal.
Chemical shoe polish.
Now, it should be in mind that some of these methods are aggressive for sensitive skin. Therefore, before choosing one or the other method, it would be advisable to consult a dermatologist.
Natural Options for Removing Armpit Hair
Natural alternatives for underarm waxing originate from popular culture and have been knowing for hundreds of years. While there is no evidence to support their safety and effectiveness, anecdotal data suggests that they may be a good option for removing unwanted hair.
Its application is safe and can give good results when the hair is not too thick. However, it is recommend to do a small test to check that it does not generate unwanted reactions. If you are decided to give them a try, try these options.
Lemon and Sugar for Epilating Armpits
Ingredients
The juice of ½ lemon
1 cup of sugar (200 g)
Preparation
Squeeze the juice from half lemon, add it along with a cup of sugar to a pot of suitable size.
Add water if the juice does not cover all the sugar.
Heat the mixture over medium/high heat and stir with a spoon until the sugar is dilute.
When the mixture boils, the heat has lower. Continue cooking until a thick, sticky but workable dough forms.
Let the mixture cool. It is ready to use.
Application
Wash and dry your armpits. If you want, you can sprinkle some powder on it to prevent the pasta from sticking too much to your skin.
Spread a thin layer on the armpit area, then pull in the opposite direction of hair growth.
If there are any leftovers, remove them with lukewarm water.
Turmeric Remedy
Another great option is to use natural ingredients to weaken the hair in the armpits. To this end, turmeric is said to be a good choice.
Ingredients
One teaspoon of turmeric (5 g)
Water (as needed)
Preparation
It is enough to dilute the spice in water until obtaining a thick cream.
Apply it on the armpit area after waxing and leave it on for about 20 minutes.
Then remove it with lukewarm water.
You can repeat the operation every 2-3 days without epilating again for the best results.
Consult your Dermatologist for Other Methods.
We can find different professional, traditional, and artisanal hair removal methods that give exciting results about waxing the armpits. If it is difficult to choose an option, consult your dermatologist and ask for more details on each technique.
Also Read: Dry Shampoo – How to Use it? When to Use it? Best Dry Shampoos