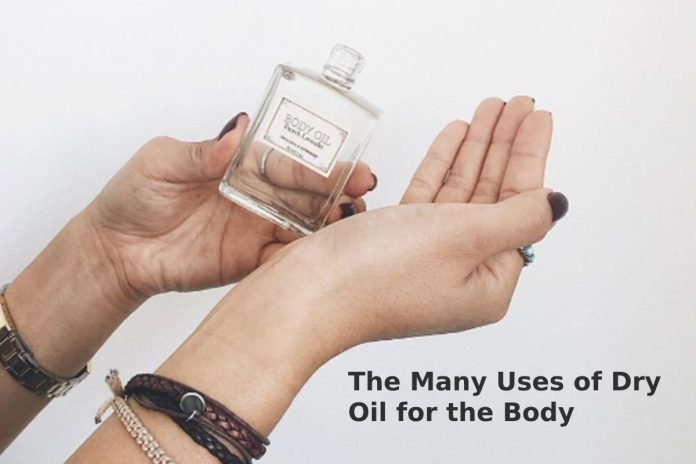 Dry Oil – Oils are becoming a must-have in the field of beauty. If you try them, you get addicted to them! However, there are still people who are reluctant to use it. Perhaps the term "oil" makes you mistakenly think that your skin will become oily or that the product will clog your pores. And the truth is that they couldn't be further from the truth. To enter the world of oils, you must leave behind the false myths (the key is to choose the ideal oil for your skin type). Whether for the face, body, hair, for its vitamins, active ingredients or fragrance, here we tell you all about its many uses and benefits if you want to introduce this product into your beauty routine.
Dry Hair Oils
Definitely, between the abuses of the heat, the sun, and the excesses of products, our hair suffers a lot and ends up in a mess. How to avoid it? Dry oil is the answer. It will help you nourish and protect your hair from external aggressions (including UV rays) in a long-lasting way and without making your hair greasy. In addition, it is ideal for all types of hair.
Tip: If you want to show off a hair full of shine and care, you can mix it with your usual conditioner to create an intensive mask, but you can also hydrate only the ends (if you apply it on damp hair) or give the final touch to your hairstyle (with a few drops that will give it a lot of shine).
Dry Facial Oils
In addition, to protect your skin from pollution, these essences nourish, hydrate, renew the splendor of the skin, provide a rejuvenated appearance and improve the appearance of fine lines and wrinkles. In addition, the advantage is that it is suitable for all skin types, you just have to find the ideal formula that best suits your needs. Do not worry about its texture, after the first use you will discover that it is actually super light and that it is actually an excellent makeup primer (it will give you a unique "glow" touch). It is a genuine treat for your face!
Tip: Mix the power of a serum with the richness of oil. Or if not, you can also mix it with your facial products: a few drops of dry oil in the cream or in the makeup base will make the texture more fluid and will add the nutritional power of its vitamins and antioxidants.
Dry Body Oils
The oils always provide us with deep hydration and nutrition, which make our skin stronger, and therefore more beautiful. They tend to have anti-aging, regenerating properties that improve and condition the skin, leaving it firmer, more elastic, hydrated, and even without a trace of scars or stretch marks. What do we like the most? Thanks to their evanescent and light textures, they are quickly absorbed, avoiding that greasy sensation that other moisturizing products leave on our skin and clothes.