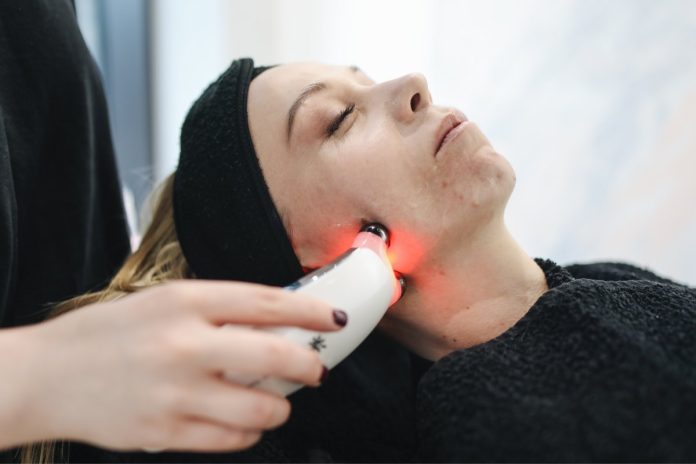 Whether you have some unwanted fuzz in areas of your body or you are tired of shaving hair every week or so, laser hair removal can seem like a good option to go for. Perhaps you have heard some rumors about the treatment, such as how long it lasts for or how uncomfortable it can get. Keep reading to find out more about the treatment, what to expect from your first appointment, and how long you can expect the results to last.
Consultation
Most experts will recommend starting with a consultation if this is your first time having laser hair removal. This is an appointment that gives you and the provider the chance to discuss any past medical history, your desired treatment area, any methods of laser hair removal that you have already tried, medications you are taking, instructions, expectations and risks. They will also spend some time evaluating your hair and skin to make sure that you are a good candidate for the treatment, as it is sometimes more effective for some people than others.
Who is Laser Hair Removal Best For?
While it's unfortunate, it's good to know that laser hair removal does not always work well for everybody. This is something to keep in mind before you decide if the Laser Hair Removal Cost in Toronto is worth paying. Not all skin types can be successfully treated with the same lasers and settings. If you have a darker skin tone, then you will probably need to get the treatment from a specialist who has undergone training in laser hair removal for ethnic skin. Along with this, people who have hair that is white, gray, or very light in color may not be a good candidate for laser hair removal. The best candidate is a person with light skin and dark hair.
Preparing for Your Appointment
Twenty-four hours before treatment, you should clean shave the area. Since the treatment targets the follicle, avoid using any hair removal methods like plucking, tweezing, or waxing. You should also make sure that the area is clean and free of any lotions, makeup, sunscreen, or deodorant. Avoid exposing the area to the sun for four weeks before treatment and do not apply any kind of fake tan. You should also avoid working out for around twenty-four hours before your laser hair removal treatment.
What to Expect from the First Appointment
During your appointment the laser hair removal scanner will be applied to parts of the area that are being treated. Once the treatment on the first part has been completed, they will move to the next part. The entire appointment can take anywhere from a few minutes to an hour depending on the size of the area and the number of areas to be treated. You may be offered a numbing gel to apply prior to the treatment if you are having it done in a sensitive area. Most people experience no discomfort, or some moderate discomfort during the treatment depending on the area.
If you are tired of shaving or want to get rid of unwanted body hair, laser hair removal treatment might be worth looking into.