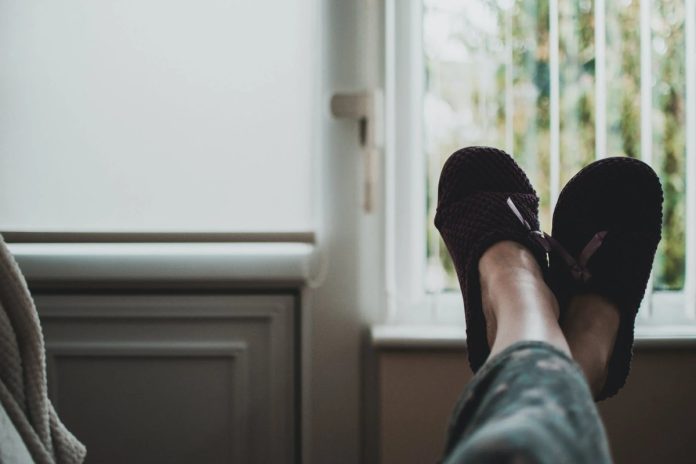 Stylish Slides are open-toed sandals with no back and adorned with a single or numerous elegant, translucent, or braided straps. This footwear is primarily intended for warmer weather, and it can be styled and coupled with a wide range of jeans and tops to create a distinctive look. Slides are all you need to dress up your spring or summer look. If you don't believe it is simple to find the perfect pair of slides then check out our collection at Freedomoses.
Slides are an excellent choice for warm-weather footwear. You can use your slides in a variety of ways, wearing them with both casual and sophisticated clothing. You can go for a classic, solid-colored style or a unique look with furry or patterned slides. Wearing black slides in appropriate weather, selecting a comfy footbed, and protecting your feet from painful rubbing are all ways to keep your feet comfortable.
Slide Fashion Tips for Spring and Summer 2022
Wear slides with jeans for a casual look. Pairing slides with jeans is one of the simplest ways to wear them. Slides complement cropped, tapered, and casual denim. You may also pair them with a wide range of denim washes, from stonewash to indigo and even black denim.
A pair of heeled black slides would look excellent with skinny jeans and a ruched top. This attire would be ideal for a summer cocktail party with your pals or a casual date.
Pair linen pants with a great pair of slides to create a relaxed look. Pairing slides with a simple linen dress will help you freshen your summer outfit. The combination will keep you comfortable and cool in a variety of circumstances, allowing you to easily transition your attire from afternoon to nighttime.
Combine green linen pants with a braided brown leather slide. You can also use neutral or brightly colored slides with a blue linen suit for a casual yet sophisticated look.
With a neutral skirt or pants, pair flowery or patterned slides. Patterned slides are a fun way to add a pop of color to your summer attire. Even if patterns aren't usually your thing, consider a pair of slides with flowers, plaid, or another pattern. To avoid clashing patterns, match the slides with neutral or basic hues such as black, beige, or denim.
Wear a solid-colored linen sundress with black and white pattern slides. Combine flowery slides with cropped denim and a basic white tee.
For a timeless appearance, pair crossed leather slides with khakis. Try on a pair of leather slides with a cross band upper in leather. When worn with khaki shorts or linen pants, these slides may be a summertime favorite. While crisscross leather slides are ideal for a poolside afternoon or backyard barbeque, they are also formal enough to go to an elegant seaside supper.
For a simple, casual appearance, pair crisscross leather slides with formal shorts and a polo shirt. Choose a pair in brown leather to give a touch of formality to the slides.
Striped beach slides look well with activewear, dark jeans, or a casual dress. You've definitely seen the popular striped beach slides, which are often constructed of rubber-like material. These slides are both comfy and adaptable, and they go with a wide range of outfits.
Try a three-stripe design for a classic look or dress up athletic slides by pairing them with a little black dress. You can also try wearing cropped black jeans with athletic slides and a black t-shirt.
Slides are an excellent alternative for going to the airport or on a road vacation. They can be dressed up or down. They are also simple to pass through airport security. Wear linen pants with leather slides for a comfy yet stylish travel attire.
Slip-on some heeled slides with a dress for a fashionable yet comfy look. With a pair of heeled slides, you can spruce up any outfit. For a more modern style, try wearing slides with a modest, blocked heel. A pair of slides with a tall, narrow heel will look great with a lovely dress, while a pair of slides with a wedge heel will look great with anything from dark denim to a pencil skirt.
To create a dramatic statement, pair fuzzy slides with linen slacks. A pair of fuzzy, furry slides can elevate an ordinary outfit to something special. Try wearing your fuzzy slides with a light dress, a business suit, or slouchy linen pants. On a relaxing weekend or evening, you can also wear furry slides about the house for an updated, relaxed style.
Dress up dark denim with fringed or ruffled slides. Fringe and ruffles are eye-catching embellishments for a pair of slides, giving flair and detail to your summer or spring slides. Pair your favorite dark denim jeans with a pair of fringed slides. Wear them with a basic, solid-colored sundress or dress slacks.
We hope these tips by our team at Freedomoses will help you pick the right slides for this season!