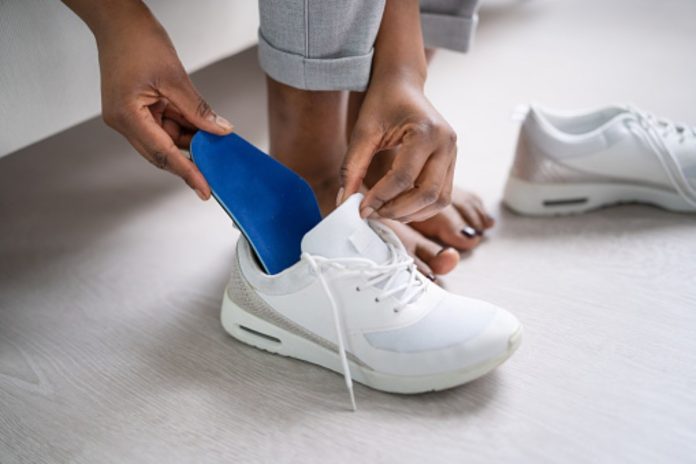 Buying a new pair of shoes may seem like a walk in the park, but that's not the case for orthotics. There are many factors to consider, which makes getting a new pair challenging. To make your work easier, here are some shopping tips that can help you locate the best orthotic insoles:
Buying the Best Shoes To Fit Orthotics
1). The Price Tag Means Nothing
Just like buying any other thing, cheap doesn't always mean poor quality and neither does expensive mean high quality. That said, expensive footwear isn't always the best choice, and neither is the cheapest.
When looking for the best sneakers for orthotics, therefore, don't just go for the most expensive/cheapest brand. Instead, look for reasonably priced pairs that are renowned to work well with orthotics. What matters is the specifications and quality, not the price!
2). Devil is in The Details
When buying shoes online, you don't get the chance to fit them to know whether they work for you. As such, you need to be thorough with the details. Double-check the product labels to make sure it's the proper choice  Make sure your device parameters match the shoe's parameters and if something is unclear, talk to the customer care team.
3). Shoe Shape Matters
One of the parameters that will be obvious is the shoe shape. Make sure the shoes are the same shape as your foot. You can find out the form of the shoes on the product label or description. Pay close attention to this particular element to guarantee your total comfort.
4). Sizing Charts Differ
Different manufacturers have different sizing standards. As such, you need to pay close attention to the manufacturer's shoe sizing chart because there are occasionally a few minor inconsistencies. Take it a step further and evaluate the charts provided by different manufacturers because different manufacturers prefer to use different standards to measure their products.
Others:
Keep trying different inserts by your podiatrists. Most podiatrists experiment with different inserts so if you don't get the right fit the first time, try a different insert and it just might be the one!
Look for a flexible fit. This fit was created by manufacturers like Ziera and Revere. Such shoes come with certain alternatives that help the orthotic fit perfectly within the shoe. Some features of the flexible fit include a partial inner sole, fillers, strap extensions and others.
Take your orthotic to a shoe retailer instead of vice versa; it's your best bet. Once you've decided on a shoe, you can return to your podiatrist to discuss any necessary modifications.
You need some adjustment time, so don't give up as soon as you try your new pair. Your orthotics could take up to six months to get used to. We recommend a strong lace-up shoe for wearing orthotics for the first time since it's easy to adjust, after which you can experiment with other styles after you are certain they feel good.
Keep your shoes in great condition. In case you initially chose the wrong size, it will be simpler to return your new shoes for a different size if you walk on surfaces that won't soil or damage them.
There, you have it! With this guide, you're guaranteed to pick the best fit for you!