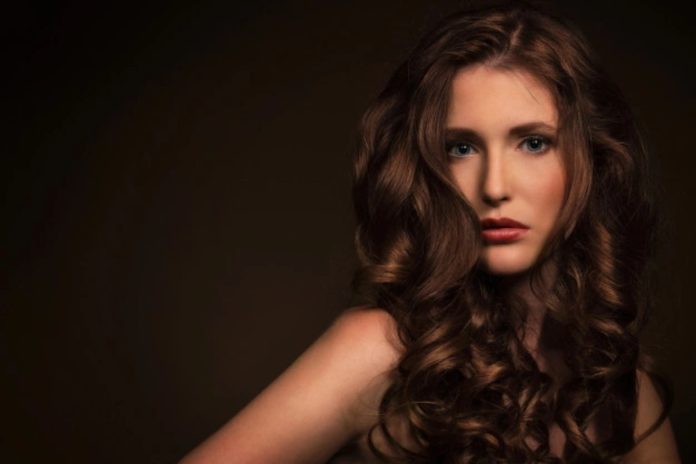 Once you apply your clip in hair extensions, you must remember that maintaining them well is crucial to ensure they stay durable. You have to take into consideration proper washing and drying and avoid extreme temperatures when you use tools such as curling irons.
However, with just a little bit of effort, you can prevent heat damage in your extensions with simple solutions.
Heat Protection for Clip-in Hair Extensions when Drying
One of the best ways to protect your clip-in hair extensions when drying is to use an old t-shirt or microfiber towel. Microfiber towels are great because they don't produce lint on your extensions like cotton towels do. This can help you avoid the chances of burning yourself with the heat too.
Another way to avoid burning yourself or damaging your extensions is by using an oversized t-shirt or one that is meant for drying your hair. Lay the shirt out on a flat surface, then lay your wet extensions across the shirt lengthwise. Once you have finished blow-drying your hair, pull the clips out of each segment of the plait.
Be careful to hold onto the base of the extension and not any strands, as this will make it harder to maintain clip-in extensions without damaging them.
Heat Protection for Clip-in Hair Extensions while Straightening / Curling
According to reports, the global hair extensions market will reach over $5 billion by 2024.
Finding ways to protect your clip-in hair extensions when using hot tools like curling irons or straighteners can be difficult because some methods don't work well with all types of extensions. However, some things can help.
One of the best ways to protect your clip-in hair extensions when straightening or curling is to use a heat-protecting spray. Brands such as Rusk and Sebastian make these products.
After spraying the product on clean, wet hair, either allow it to air dry or blow-dry before using hot tools like irons or straighteners.
Another way to prevent heat damage while styling is by not holding the iron in one place for too long and allowing it some time to cool down if you need to move it between areas on your head.
Heat Protection: Preventing Curls from Slipping out
If you want tight curls in your hair with minimal frizziness, try using a curling spray to set your curls before using any heat tools. Biosilk, Bed Head, Curlipop, and Oribe are some of the great brands that make curl-defining sprays.
Heat Protection: Curling your Clip-in Extensions
When curling, clip in hair extensions, make sure you do so while the hair is still very slightly damp or dry. It will allow for a more sleek and defined curl.
Begin by spraying a heat-protecting mist on each section of hair you plan to curl. After allowing it to sit for a second, begin wrapping small sections around a one-inch curling iron.
Roll the curl up from root to tip until it locks into place, then release the grip of the curling iron and pull away from your head. When releasing each curl, shake them out for about ten seconds before moving onto another section. Doing this will help avoid frizziness and flyaways while prolonging the life of your curl.
Heat Protection: Curling Your Hair and Clip-in Extensions Together
If you want to curl your hair and clip-in extensions together, make sure to separate each strand of hair before curling. When separating the strands, start at the bottom and gently pull the section apart by about an inch or two.
After this, divide into one-inch sections and curl away. Depending on how thick your hair is, you may need more than one curling iron to complete this process. Once finished with all of your hair, unclip your clip-in extensions and comb them out, so they are blended in with the curls.