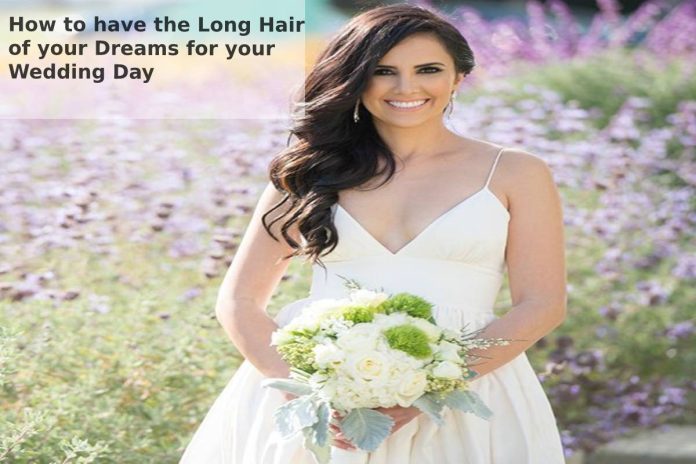 Getting to the Altar can Become a Race against Time.
Wedding Day : Being ready for such an important date means appointments with the dermatologist, exercise, and training routines. Multiple tests to find the right dress, and endless social commitments. But when it comes to hair, the focus is on finding the ideal hairstyle for the big day; It is not until that moment that many brides realize the importance of their care and the length they want.
Pollution, the constant use of heat tools, chemical treatments, and stress affect the hair fiber. Causing the hair to lose vitality and the ends to start to split and break. A note this no choice but to go to the hairdresser to cut it, losing every effort to have left him grow for months.
Also Read: How to Deal with a Dry Scalp
So that this time cutting is not an option, Kérastase – a pioneer brand in hair care with cutting-edge treatments – has the perfect solution that begins in the beauty salon: the Extentioniste Protocol. This is a complete hair training program that will provide 99% less breakage * and 78% less split ends * strengthening the hair fiber thanks to the powerful combination of creatine, taurine, and ceramides, which achieve healthy and strong hair growth.
Discover of Wedding Day Long Hair Step by Step:
The first thing is to visit a Kérastase stylist/trainer at least three months before the wedding, who will make a first application of the Extentioniste Protocol, mainly focused on recovering the natural strength of the hair fiber and sealing the cuticles.
From the first to the fourth week before the 'yes. I accept' it is time to put into action the Extentioniste home training program, which includes: bath, mask or fondant and serum. During this period it is vital to use the Serum Extentioniste twice a week to reactivate circulation in the scalp and help fortify the fibers from the roots.
After 30 days, a visit to the Kérastase trainer is essential to repeat a new dose of the Extentioniste protocol. From there, the previous steps are repeated until the 90 days are reached.
This personalized training program goes far beyond a conventional grooming routine. Targeting specific goals so that hair grows healthier and stronger. Thanks to the Kérastase Protocol Extentioniste, brides can receive this day with the ideal length.
Also Read: 10 Easy Ways to Grow Your Hair