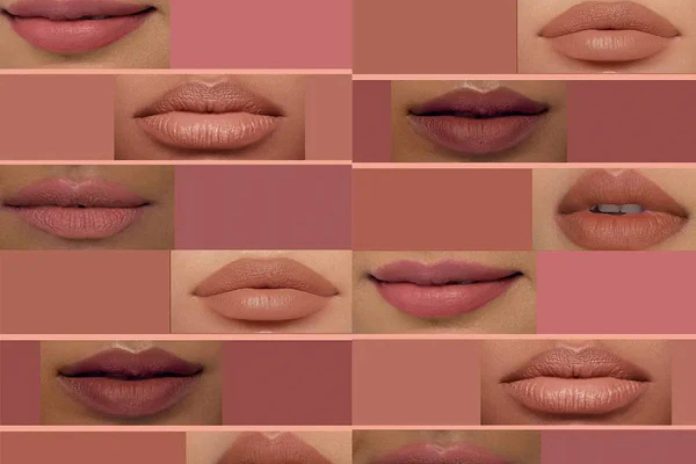 Choosing the best lip colour is akin to finding the perfect accessory to complement your outfit – it can elevate your entire look. In the world of cruelty-free and vegan makeup, where options abound, selecting the right lip shade for your skin tone can be a delightful journey. Whether you have dark or pink lips, we've got you covered with this lip color guide tailored specially for you. Let's dive in and discover how to choose the best lip colour that enhances your natural beauty.
Understanding Your Skin Tone
Before we delve into the world of lip colours, it's crucial to determine your skin tone. This serves as the foundation for selecting shades that will harmonise with your complexion. Skin tones generally fall into three categories: warm, cool, and neutral. Here's how to identify yours:
Warm Skin Tones
Warm-toned individuals have undertones that lean towards yellow, peach, or golden hues. To verify your warm undertone, look at the veins on your wrist; if they appear more greenish, you likely have warm undertones.
Cool Skin Tones
Cool-toned individuals have undertones with a hint of pink, blue, or purple. Veins that appear bluish on your wrist indicate cool undertones.
Neutral Skin Tones
Neutral undertones are a mix of warm and cool undertones, and they appear neither too yellow nor too pink. If you find it challenging to determine whether you have warm or cool undertones, you might have a neutral skin tone.
Selecting Lip Colors for Different Skin Tones
Now that we've identified your skin tone let's explore lip colours that complement each type.
Lip Colors for Warm Skin Tones
Warm-toned beauties can rock lip shades that enhance their golden undertones and bring out the hidden goddesses within. Here are some recommendations:
– Coral: A vibrant coral shade can add warmth and vibrancy to your look. It can also change your entire look instantly.
– Peach: Soft peachy hues can accentuate your warm undertones beautifully.
– Terracotta: A gorgeous earthy terracotta shade can create a harmonious contrast with warm skin tones.
Lip Colors for Cool Skin Tones
Cool-toned individuals look fantastic in lip colours that play up their pink or fair undertones. Consider these options while you shop for lipsticks next time.
– Berry: Deep berry shades can provide a striking contrast to cool undertones.
– Rose Pink: Soft rose pink lip colours can enhance the natural coolness of your complexion.
– Plum: Rich plum shades can make your lips pop and complement your cool undertones.
Lip Colors for Neutral Skin Tones
Neutral-toned individuals have the versatility to experiment with a wide range of lip colours. Here are some versatile choices:
– Nude: Neutral-toned lip colours, close to your natural lip shade, create a subtle, everyday look.
– Mauve: Mauve hues offer a flattering balance between cool and warm undertones.
– Brick Red: A classic brick red lip colour can make a bold statement and suits neutral tones perfectly.
Additional Tips for Choosing Lip Colours
– Consider the Occasion: Think about where you plan to wear the lip colour. Subtle shades may be ideal for everyday wear, while bolder hues can be reserved for special occasions.
– Try Before You Buy: If possible, test lip colours in-store or use virtual try-on tools when shopping online for lipstick.
– Stay Transfer-Proof: If you're looking for a long-lasting option, explore transfer-proof lipsticks that won't smudge throughout the day.
– Multi-Purpose Products: Lip and cheek tints are a fantastic choice for a natural, coordinated look.
In the world of cruelty-free and vegan makeup, finding the perfect lip colour for your skin tone is a breeze with the right knowledge. Remember to determine your skin tone, whether warm, cool, or neutral, and then explore the vast array of lip shades available. By following this lip colour guide, you can confidently choose the best lip colour that enhances your unique beauty. So, go ahead, embrace your inner makeup artist, and enjoy experimenting with lip colours that make you shine.
Whether you're shopping for lipstick online or browsing in stores, armed with this guide, you're well-prepared to find lip colours that suit you perfectly.
FAQs
How do I apply red lipstick perfectly?
The best way to apply a red lipstick is to always begin with a lip liner so that you get a clean and a precise finish.Once your lip liner is complete, you can then apply your red lipstick to fill your lips.This will give you a clean and precise finish every single time.
Can I use my pink lipstick like a blush?
If you want a sun kissed look instantly, then you can definitely use your pink lipstick like a blush. Apply it on your cheekbones and a little bit on your nose for that perfect flush of colour.
How to apply matte lipstick for dry lips?
If you have dry lips, then you need to prep your lips before applying your lipstick.Begin with scrubbing your lips with a lip scrub and then apply a generous amount of your lip mask and leave it on for at least 15 to 20 minutes.Wipe off your lip mask and then you can apply your lipstick, this will keep your lips well hydrated without drying it.
How can I make a dark shaded lipstick appear lighter?
If you have a dark shaded lipstick that does not suit you, then you can first apply your lipstick.And then apply a few dots of your concealer on your lips.Mix your lips together until the concealer and the lipstick is combined well and you have your very own new nude lipstick.