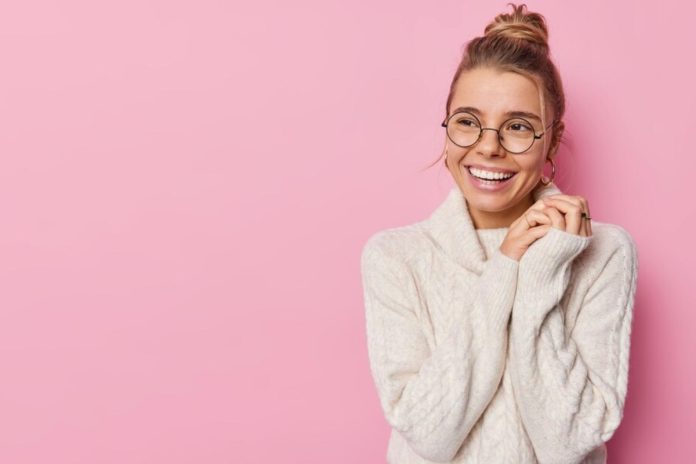 Keeping your mouth and smile in a healthy, stunning state is crucial to both your oral health and your overall confidence. Staying dedicated to daily oral health routines, and avoiding practices and products that will damage your oral health are key to staying happy and healthy in your daily life. However, if you're struggling to do so, finding the right path to better oral health can seem overwhelming. To steer you in the right direction, we've crafted this quick guide to keeping your mouth and smile beautiful, healthy, and unforgettable:
4 Tips for Perfecting Your Smile
1. Emotions are Important
Understanding your emotional state, and knowing how to feel open, happy, and comfortable with yourself is crucial for unlocking the perfect smile. Your smile is a window into your soul and will let people know how you feel, so being aware of this when smiling is critical. Just be yourself, and your smile will mold into a natural beauty that will make you feel confident and proud of your oral health.
2. Accessories and Snap-Ons
If your oral health is deteriorating, or if you experience an accident that damages your teeth, the damaged look of your teeth can affect your confidence. Thankfully, new dental tools and technology are available to help people overcome this issue. Snap-on veneers are a cheap-but-beautiful dentures alternative that allows you to cover up any issues with your teeth, and achieve a perfect smile that will stun those you're interacting with in your day-to-day life. The affordable, customizable, and strong build of snap-on veneers will change your life.
3. Practicing Your Smile
If you're not confident in your current smile, actually practicing the way you smile, and being aware of how it looks, can help you overcome your lack of confidence. Try practicing a formal smile, the kind that you'd use for a photo at school or work, first. Then, you can have a solid idea of what you look like when smiling. This will allow you to not only feel more confident but will give you a positive self-image that will make your smile feel more natural overall.
4. Curving Your Lips
Curving your lips, and the curvature of your mouth have everything to do with how your smile looks. As you practice your smile, stay aware of where your lips are curving, and the effect of the curves on your smile's appearance. Try to keep your mouth stretched enough that your teeth are visible, and you'll have a stunning smile that will impress and charm everyone that you come across. This trick will make your smile feel more impressionable than those around you, helping you to stand out in a crowd.
4 Tips for Keeping Your Mouth Healthy
1. Floss Every Single Day
Unfortunately, there are still tons of people who neglect their oral health by failing to floss. Both irregularly flossing, and not flossing at all, ensures that you will leave harmful bacteria and food in your mouth 24/7. Not only will this guarantee that your oral health will begin to fail, but it can cause irreversible damage to the spaces in between your teeth as well.
2. Use Home Whitening Treatments
The whiteness of your teeth is often seen as a sign of strong oral health. While this is not necessarily true, many people crave a bright, stunning smile, and use many oral health products to achieve this. Not only will it boost your confidence, but it will show the world that you truly care about your oral health. Since at-home teeth whitening treatments are now available, achieving a shining smile is easier than it's ever been before. Pick yourself up some whitening treatments, and you'll be ready to take on the world with confidence.
3. Avoid Teeth-Staining Substances
Whether it's acidic food, sugary substances, tobacco, alcohol, or other teeth-staining substances, using the wrong products and eating the wrong foods can be devastating for your oral health. Stick with healthy, oral-health-supporting foods, avoid staining products, and you'll keep your mouth healthy and strong.
4. Stay Hydrated
Hydration is key to keeping your entire body healthy and ready for your day-to-day life. Your oral health is especially connected to your hydration, as a lack of hydration can cause dry mouth, bacteria build-up, and staining. Drink at least eight glasses of water a day to ensure you're staying properly hydrated, and every aspect of your mental and physical health will improve instantly.
Never Forget the Importance of Regular Dental Care
Having regular dental care is the most important and useful practice for keeping your mouth and smile beautiful and healthy. Visit your dentist at least twice a year to ensure your oral health is in a solid state, and that no underlying health issues are beginning to develop. Doing so will ensure you can stay confident, happy, and perky when it comes to your smile and overall oral health.