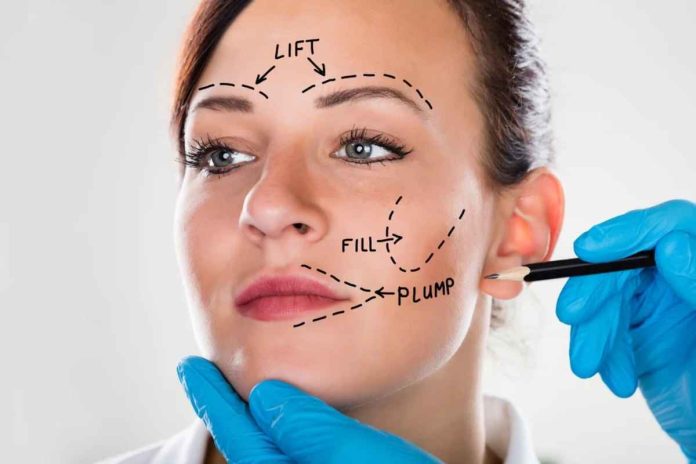 Having surgery is serious business. Even the safest plastic surgery comes with risks. And when the procedure is being done on your face, you may be all the more committed to finding a plastic surgeon who is qualified for the job.`
If you're wondering, "How can I find the best plastic surgeon for a facelift near me?" the following questions can help guide your decision.
If the surgeon you're interviewing doesn't give you the assurance you need of their ability and credentials, keep looking. That great surgeon for your facelift is out there.
Here are the best questions to ask so you find the ideal match for your facial surgery.
1.   How Long Have You Been in Practice?
It's always important to select a surgeon with a reasonable amount of experience in their craft. Unfortunately, many "flash-in-the-pan" practitioners are either very new or too inexperienced to know how to handle all possibilities involved in facelift surgery.
An experienced plastic surgeon will probably also be able to target your goals much more accurately than a newer practitioner.
2.   Can You Tell Me About Your Education and Training?
This is a question any doctor with an excellent reputation should be happy to answer. If the surgeon doesn't want to answer the question, or if they are vague with the answer, you may want to keep searching.
3.   Are You Board-Certified?
This is an absolute must. Make sure the doctor is certified with the American Board of PLastic Surgery (ABPS).
Be careful: a cosmetic surgeon is not the same as a plastic surgeon. While both doctors help patients get the new look they desire, only a board-certified plastic surgeon has passed the rigorous testing that associations require.
4.   How Many Times a Year Do You Perform Facelifts?
Overall experience matters, but so does knowledge of the newest techniques. This means the ideal surgeon for your facelift should perform facelifts frequently throughout the year.
5.   Do You Put Emphasis on Natural-Looking Results?
One major concern facelift patients have is that they might end up with an overly tight, unnatural look.
Ask the surgeon what results you can expect from your facelift surgery. Also, ask to see before and after images from former patients so you can get an idea of the plastic surgeon's style.
6.   How Much Will My Procedure Cost?
Since insurance won't usually cover a facelift, you will need to know exactly how much your surgery will cost.
Ask for the total price, including the surgeon's fee, anesthesia fee, and any drains, bandages, or post-surgical garments.
7.   Where Is Your Surgical Facility Located? (And Can I See It?)
Some plastic surgeons work out of a local hospital. Others have a surgical facility on-site.
Either way, ask for a tour of the site so you can get a feel for the efficiency, cleanliness, and technology of the locale where you'll be having your facelift.
8.   Will I End Up Looking Like (My Sister, My Friend, a Celebrity)?
Any plastic surgeon who tells you that you will look exactly like someone you admire after your facelift is not being honest with you. Be careful of your expectations.
A surgeon who takes the time to sit down with you and discuss your current state of health, the condition of your skin, and extent of wrinkling or sagging, and what you can expect as your own personal outcome is invaluable.
9.   Will I Have Scars?
An honest surgeon will tell you there is always some scarring after a facelift. After all, it is surgery.
Ask where the incisions will be made for your facelift so you can be assured that they will end up being as "hidden" and undetectable as possible.
10.        What Will My Recovery Be Like?
Some surgeons may wave away your concerns about your facelift recovery. You should never feel dismissed, especially for something as important as surgery.
Ask for a timeline of your recovery. When will you be able to drive? Return to work? Resume your regular exercise routine? Are there any issues you should be on the lookout for? When should you call the doctor, and when can you know what you're experiencing during your recovery is normal?
Find a surgeon who is willing to answer your questions. The more you know before your procedure, the better off you'll be.
11.        If I Have Questions, Will I Be Able to Reach You?
This may be your most important question of all. When you're worried or simply have a question or concern, you'll feel more comfortable if you know you can reach out to your doctor.
A surgeon who makes you feel as if your questions are an intrusion or who acts excessively busy and unable to address your concerns is a surgeon to avoid.
On the other hand, a kind and concerned, experienced practitioner can mean your best facelift experience possible. By asking the questions above, you'll find the ideal plastic surgeon for you.