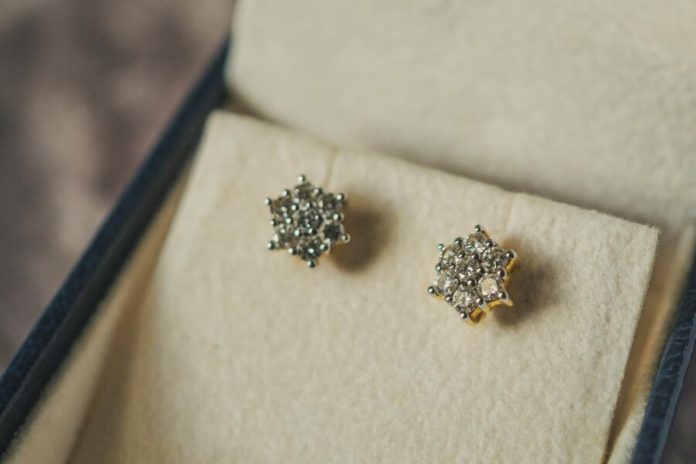 From ancient times to futuristic and current styles, silver stud earrings continue to astound creators as well as wearers with their brilliance and accessibility. Silver is a 100% pure metal that is mixed with pure copper to make it harder and more durable. One unique quality of silver is that it ages gracefully.
The patinas or rustic texture on the surface of silver stud earrings is their most attractive aspect and designers typically emphasize this characteristic in their creations. Pure silver jewellery is continuously being re-imagined and redesigned by talented artists and designers.
Silver jewellery has been reinvented and changed based on the changing needs and choices of today's women and men.  Its classic yet subtle style has made it possible for it to never go out of style be it silver studs, rings, bracelets, necklaces, and earrings, everything has its own charm.
You can shop from a wide variety of silver studs for women at Mia by Tanishq!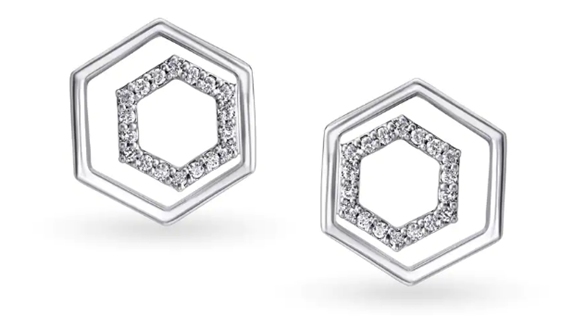 Understanding the Beauty of Wearing Silver Studs
This blog is mainly devoted to the appreciation of high-quality silver earrings, which provide an excellent replacement for gold. Not only are these pure silver earrings beautiful, but they are also lightweight and simple to wear. There are countless ways to style silver jewellery, making it difficult to pick just one.
Popular earrings like silver studs, which are cosy to wear and simple to style, are the greatest accessories for every outfit. The silver stud earrings are special and well-liked because of their delicate and exquisite patterns. Additionally, one may wear them at any time, regardless of the event or fashion trend.
They have a classic look and can be easily matched with other jewellery items. They go perfectly with glam, formal, and elegant outfits and they also look great with relaxed and informal attire.
Silver Studs Earrings Give an Elegant Look
Silver stud earring are rather classy and understated, yet incredibly distinctive from one another, so we need to be careful while picking a pair to match the attire, mood, as well as personality. However, Silver studs are incomparable and the epitome of brilliance but also elegance. Coloured gemstone studs give the outfit a fantastic pop of colour.
Many other options are available to make the silver stud earrings sparkle, including ruby, sapphire, opal, emerald, pink tourmaline, aquamarine, etc. Silver stud earrings are incredibly light and comfy, and they won't bother anyone, brush against one's neck all day, or get caught in the scarves or stoles.
Silver Jewellery Influencing the Modern Trend
There is no doubt that silver studs are returning with a blast after previously dazzling fashion influencers. These silver studs look good on their own and don't require any additional jewellery. They are the ideal item to spruce up any look of the wearer to enjoy at different events.
Silver jewellery gives people a rich, elegant style and captures the attention of many, which is why celebrities and fashion designers all over the world adore it.
Silver Jewellery Gives a Priceless Look
The nicest part about silver studs is that they come in a wide range of priceless designs, precious metals, as well as textures that are fashionable yet feminine.
In addition to studs, silver earrings are also available in heavy and big sizes. They are a great way to enhance your appearance with the ideal amount of colour and shine. Earrings are an essential item to highlight your beauty and having a silver jewellery collection can spruce up your look right away.
Highlight Your Beauty with Mia by Tanishq
Silver studs can be worn for any event, including casual ones, rather than only for formal ones like weddings because they are ideal for every mood and personality. Keeping this in mind, at Mia by Tanishq you can find a wide range of silver studs and jewellery that you can use on a daily basis or gift to your loved ones.