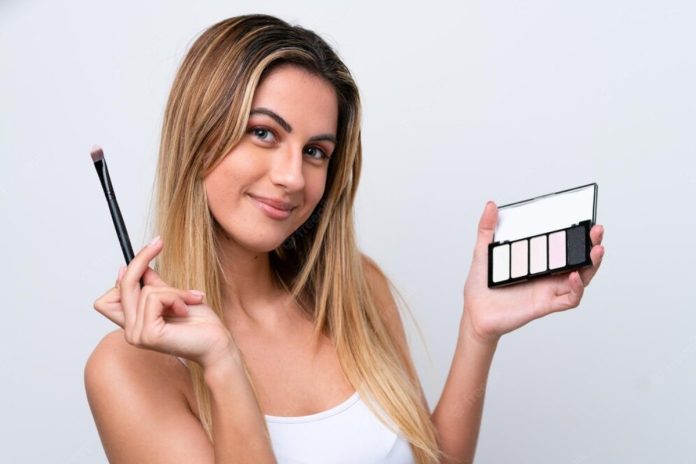 When it comes to style, few gifts are quite as giving as the ones for the makeup lovers in your life. But shopping for a person who loves to apply makeup can be difficult. Do they want something geared towards a more natural look or are they going for big, bold, and dramatic? Fortunately, there are certain gifts that will appeal to literally any and all types of makeup enthusiasts—because they all have one thing in common, to support the beautification process.
So, it's time to gift something they will not only enjoy but truly use (think of all the gifts that just stay hidden in a drawer somewhere). If you're struggling with what gift to get the makeup lovers in your life look no further than this list. Whether it's for a birthday, holiday, anniversary, or just because, these five gifts will really wow your friend.
Face masks or serums
The perfect makeup routine starts with a clean face. Before anyone can apply makeup, the skin should be cleaned and hydrated properly, so that the makeup not only stays but looks natural. There are two ways the makeup lover in your life can accomplish this start-to-finish look—either through a face mask or by applying face serums. As you search online, consider your friend's skin tone, potential skin conditions, and ultimate goal in the whole makeup application process. Masks and serums are typically bought for different purposes, although having one of each never hurt. There are hydrating masks, skin tightening serums, wrinkle serums, detoxifying masks, age reduction serums, etc. The list of options seems endless, but that's a good thing for the gift giver. You'll be able to choose a product that's customizable to your friend's needs and therein provide a more thoughtful gift.
The perfect makeup mirror and light
When it comes to makeup application lighting can make or break the way it is done. No matter how many of the right tools, or brands, you have at your disposal if you don't have the right light then it will be applied all wrong. That's when a makeup mirror with a surrounding light comes in handy. Rather than go to the bathroom and stare into a mirror with the light in all different directions (remember, shadows play a factor when contouring, and the wrong contour can instantly ruin even the best makeup artist's look), a makeup mirror with a built-in light allows the makeup lover in your life to see the application process perfectly from every angle. She'll go from makeup-free to fierce, flawless, and fabulous every time.
A new brush set
The average makeup brush should be discarded every one to three years, and they should absolutely be washed at least once a week. But the more makeup lovers become preoccupied with all of the products they are putting on they sometimes fail to realize that, in the process, quite a bit is also coming off (dead skin and sweat, yuck, to name the big ones). So, how likely is it that your makeup-loving friend is actually taking their brushes to the trash? Unless they're a neat freak, or frequent applicator, probably not as often as they should. That's why a new brush set is a perfect gift for all makeup lovers. Even if they abide by the gold standard of makeup accessory care they'll still need a new set, eventually. And now you just saved them the trip and hassle of having to buy one!
An eyelash extension kit
There is nothing more eye-popping than beautiful lashes. But not everyone loves the gunky feeling of mascara on their lashes. That's why an eyelash extension kit is a perfect gift for the makeup lover in your life. It's part makeup, part glamorous look that becomes effortless after the initial application. Eyelash extension kits come with everything you need to apply long, beautiful lashes seamlessly. They will last one to two months, which means you'll need to clean them frequently and come in various types of materials (silk, mink, faux mink, sable, fox, faux fox, or synthetic). Rather than get them professionally done, which can be costly, having a DIY eyelash extension kit can be done from the comfort of your home. Fortunately, both are customizable. You might even want one for yourself!
Customized lipstick or lipgloss
These days everything is customizable. So why not get your makeup-loving friend a gift card to create their own customized lipstick or lipgloss to go with their customized eyelash extension kit? With customized lipstick/lipgloss they can choose the color that perfectly matches their skin tone and personality. Are they boldly going where no other color has gone before? Or are they one to blend in the background with a neutral color? Let them choose and create the color that fits their fancy.
Conclusion
Each one of these gifts for the makeup lover in your life will really take their everyday routine, or evening routine, the extra mile. From the customized lipstick and eyelash extension kit, the brush set, makeup mirror, and light, and face mask and serum, each one is promised to make your friend happier than before.