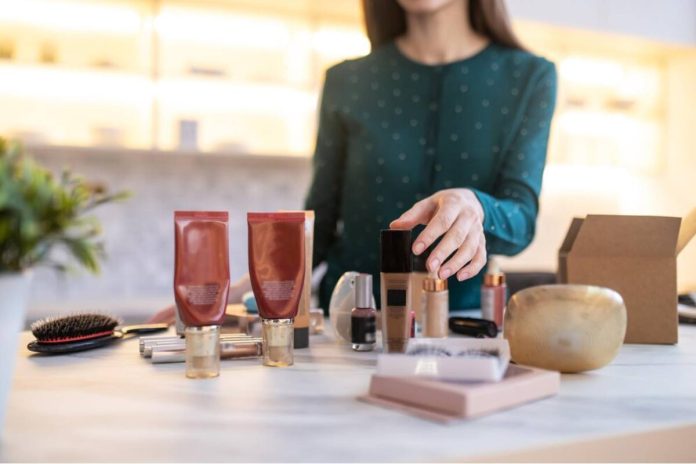 A lot of people are reluctant to purchase online beauty products. The concern of products not being like they are described makes people think that have to go to brick-and-mortar establishments and buy all of their cosmetics.
If you feel this way, or you have any concerns about whether you can safely purchase beauty products, skin care or cosmetics online you need to read the following before you make up your mind.
Are Online Beauty Products a good choice?
Online beauty products are a good choice. The only thing you want to make sure of when buying your products online is what ingredients are used in the formation of the products.
You will hear horror stories of contamination, skin infections, and other problems caused when someone used an online beauty product. If you follow this advice, you will not have those concerns.
Always shop with a reputable vendor. In other words, do your research and know who you are purchasing your products from.
Buy brands that you are already familiar with like Avon, Mary Kay, Color Street, and others.
Avoid buying from any company that makes outlandish claims or promises. If it sounds too good to be true, and the company is working hard to convince you it is too good to be true, then it is probably not something you want.
If the prices of the items are much higher or much lower than the prices on competitors this could be a red flag telling you something is not right.
Read the reviews. Verify that the reviews are written by actual people who have tried the product. Read the bad reviews and if you see the same problem suggested on several reviews you can pretty much guarantee that the product may have that problem.
Try to contact the customer service representatives before you make an order. Are the representatives easy to reach, are they knowledgeable about the products, are they helpful and friendly? You do not want to buy products from companies if their customer service is not ready and willing to help you. If they are vague, or they do not give you a straightforward answer shop somewhere else.
Lower Cost
When a company establishes an online store for their beauty products they can reduce the price of their products.
Common merchants you find at the local malls or in stores around your town have to pay rent on a building, they have to order a lot of merchandise, and they have fuel costs, electricity costs, taxes, and many more costs that come with operating a business.
The online merchant does not have those costs so they can reduce the amount they charge for their products. Online merchants never worry about shrinkage because there is no chance of shoplifting, they do not have to worry about property taxes and things like that. They have lower overheads so they can pass their savings on to their customers.
Unlimited Supply
Local cosmetic stores have to keep a limited supply of the products they sell. They do not have room in the store to keep an unlimited supply. They also cannot invest in an unlimited amount of every product. What if one of the items did not sell? They would be left with a storeroom full of something nobody wants.
Online merchants usually deal with direct sales companies. Direct sales companies allow the representative or merchant to order directly from the company instead of stocking the items.
You know direct sales cosmetic lines like Mary Kay and Avon have been doing business in this manner for many years. You order from the representative, and then they order from the company. If you need to make an exchange or a return then you do so through the representative.
Convenience and Privacy
When you can shop from the comfort of your home, or using your smart phone while you wait in line, or take the kids to their practices, then it is more convenient for you.
When you see that you are running low on any product then you simply order another container. It is shipped to you and arrives at your home in a few days. Easy-Peasy.
You also have added privacy when you make online orders. When you are in the store everyone in the store can see what you are buying and how much of it that you buy. When you order online no one knows exactly what you ordered except your representative.
Your shopping habits and the amount you spend on beauty care products will not be divulged to anyone else.
Secure Browsers
The majority of online merchants have SSL certificates showing that they are doing everything they can to protect your private information from unauthorized viewers. You can be fairly certain that these sites will not sell or share your information and hackers will not get any of your personal information if they visit the sites.
To find out more about online beauty products visit this website. I think you will be pleasantly surprised at the variety of beauty products and skincare products available, and the safety and convenience that comes with ordering them online.