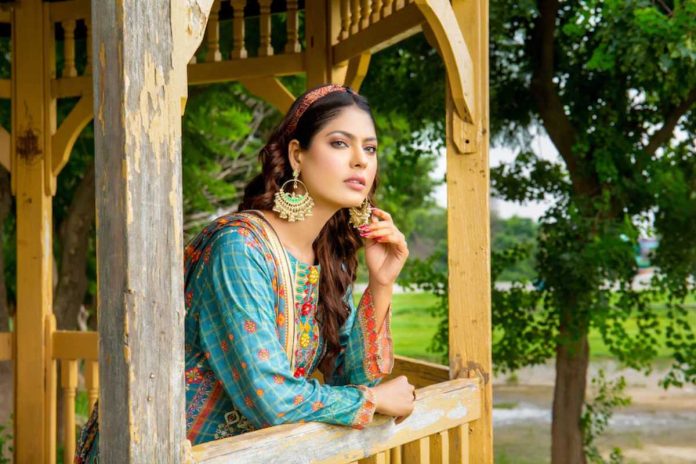 Tunic Designs: You just cannot have enough salwar kameez in your wardrobe! It's challenging to keep up with all the changes the eclectic group keeps enduring. Even if you have a ton of kurtis and anarkali suits, the newest Indo Western outfits will always keep tempting you. Well, not to forget about the countless sleeve, colour, design and pattern options you have.
Fortunately, this one garment has undergone significant modifications and has significantly kept up with the latest trends in fashion around the world. So don't worry now, even if you wear salwar suits, you won't fall off the fashion game! The variety of ethnic suits is endless, ranging from floating kameezes that are influenced by Western dresses to extremely short hemlines and useful bottoms like palazzos and trousers. On top of that, you can buy salwar kameez online hassle free sitting at the comfort of your home. Want to update your collection of salwar suits to reflect the newest styles? We give you a reason to smile, so read on and stock up on the most recent tunics we hand-selected for you.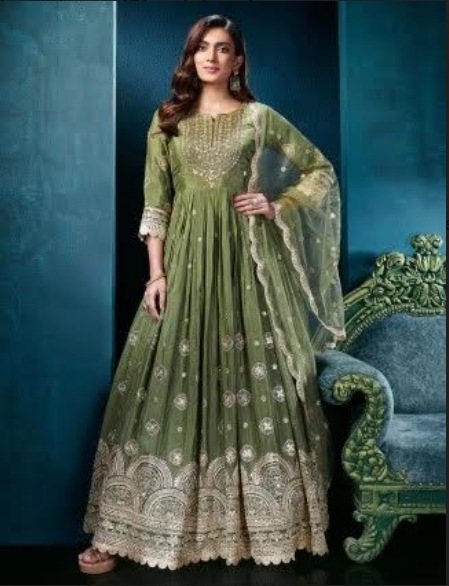 Latest Tunic Designs in Ethnic Salwar Suits
●  Flared high low
Fusion is a hot topic in the global fashion industry! It most likely has everything to do with the Global Village concept. So it seems to make sense that the most popular tunic style is influenced by Western gowns and ethnic dresses like salwar suits and lehenga choli. These styles typically look super cool and feminine when the waist is gathered.
Fashion Tip: Since this outfit tends to shorten height, add stilettos or high heels to heighten it. It's a fantastic choice for the tall, lean ladies.
●  Front jacket style
This one is really statuesque and elegant, and it looks fantastic both as formal and wedding attire (if done properly). Additionally, the long-jacket cut is quite attractive. The mile-high centre slits give the long, flowy coats a modern edge that elevates the overall look of the outfit. They are typically constructed in a panelled style, allowing the designers to experiment with panels in various colours or prints.
Fashion Tip: Long jackets can slim you down if they are well-tailored. They work just as well for tall divas as they do for small ones. The best style is a well-fitted, panelled appearance. Adjust the slit's height to your preference for exposing your midriff and/or legs (best done with slim, well-fitted pants).
● Double layered
You just cannot live without the haute and royal double-layered hemline trend if you are into stylish outfits. This particular style underwent further metamorphosis from straight-fit, dual-colored tunics to a floor-length dress with a straight-fit tunic worn over it. The layers have been improved upon in many ways, and the trendy ruffled edges are adorable. You can choose a floor-length bottom layer or have a gorgeous pleated frill on the top garment to enhance the frill or ruched up look.
Fashion Tip: Wear with leggings or fitting pants to create a gorgeous contrast that will highlight the ruffle brilliantly. There are several ways to produce the ruffled edges, but make sure the pattern doesn't add bulks anywhere else except for the hemline.
● A-line high-low hemline
How can we overlook this enduring invention when discussing asymmetrical hemlines? These days, practically all types of shirts, whether Western or Indian, feature high-low hems, which are stylish and fashionable. The straight, shorter front hem and the longer, rounded-edged back hem are lovely examples of the designer's inventiveness, and they are likely to give the outfit more charm.
Fashion Tip: These silhouettes not only break up monotony, but they also provide the appearance of height, and shorter versions are good at hiding the backside, which can be an issue for some ladies.
● Side slit
The slit is another element of design that has drawn a lot of attention in addition to the hemlines. Slits can significantly increase the style factor when carefully positioned on a well-cut tunic or kameez. The standard side slits are obviously no longer used, and for good cause too! According to our fashion expert, the fusion of Indian and Victorian, Western and worldwide styles will intensify in the next few years.
Fashion Tip: Avoid puffy tunics with long side slits unless you are tall, thin, and fit. Similar applies to those that are gathered at the waist. If your tunic lacks colour or excitement, consider adding some embroidery or designs.
● Floor length A-line flared
It's impossible to match this delicate, elegant, yet incredibly alluring style for its regal charm! Try it in different designs and fabrics. Although this style of wedding suit is fantastic, you can also use it in your everyday wardrobe because it lacks drama and is pleasing to the eye.
Fashion Tip: Play with your sleeves to create various outfits. This is an excellent alternative to floor-length gowns like the Anarkali, which cannot be worn to daytime events or for regular usage.
Apart from all these designs, there are several other designs available like layered tunic, inverted V front slit, the dhoti style and much more. There is no dearth to the shades and patterns available in these styles as well. Also, make sure that you accessorise with the best ornaments to make a stunning appearance wherever you go!