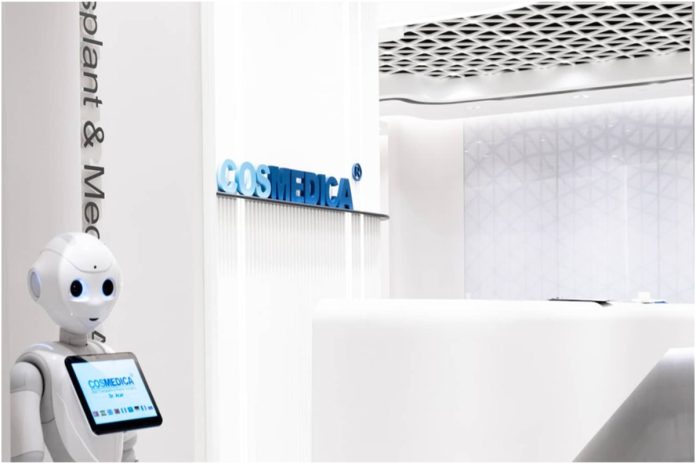 Turkey is the cheapest country to have hair transplant surgery in the world. If you're considering getting a hair transplant cost in turkey, be ready to shell out a total of $2,500 to $7,500, including lodging and travel expenses. Hair transplant costs in turkey, surgery using the FUE technique can range from $8,000 to $30,000. However, it is more expensive in Dubai, London, Toronto, and the United Kingdom.
Why does everyone go to Turkey for hair transplants?
Turkey has long been the top destination for patients seeking hair transplants from all around the world. Turkey is unquestionably the superb option for both male and female hair transplants. There are other countries worldwide, but they are highly pricey compared to Turkey. The first thing to note is that Turkey's currency, labour, and material costs make hair transplants relatively affordable and economical. A hair transplant typically costs around $2,500. Second, clinic specialists and medical professionals are highly qualified and trustworthy.
They deliver excellent outcomes. Doctors may suggest different hair transplant treatments depending on their patients' demands. Thirdly, locations in Turkey provide all-inclusive packages that give patients top-notch care at reasonable costs, as well as VIP transports, travel arrangements, and lodging. Patients receive all services during medical travel and are satisfied when they depart. And lastly, travelling is risk-free.
Is Istanbul safe for hair transplants?
The safest country to visit for a hair transplant is undoubtedly Turkey. Hair transplant clinics organise your travel assistance, particularly in Istanbul and Ankara. None of the patients who travelled for the procedure complained about security concerns or restrictions. Hair transplant clinics handle hotels, transfers, and travel arrangements. Patients do not need to be concerned about safety risks because of this. It is advised to stay away from congested areas like city centres at night. Clinics advise patients to postpone their travel arrangements in the event of an emergency.
However, they advise making preparations. Don't just dive in when it comes to the selections! Do your homework! Patients must conduct thorough research on all aspects, including packages, services, costs, physicians, and reviews. Probably the clinic is an excellent choice if it offers secure transportation, first-rate care, secure transfers, and lodging. Know your rights as soon as possible regarding your payments.
How much does it cost to get a hair transplant in Turkey?
Hair transplant clinics offer a range of packages for the convenience of medical tourists. Depending on the surgeon's training and competence, hair transplant packages in Turkey might cost between $1,200 and $2,000 per patient. Free transportation from the airport to the hotel, complimentary meals depending on the package, free sightseeing in Turkey, free stay in upscale hotels, and a hair transplant clinic are all included.
Turkey is home to some of the best hair transplant centres. The most popular hair transplant surgery is FUE (Follicular Unit Extraction), which has a short healing time, no visible scarring, and a quick recovery.
How long do you need to stay in Turkey for a hair transplant?
A minimum of two days in Turkey is recommended for a successful hair transplant. If you book your flight ahead of time, you can have your hair transplant the same day. If you arrive in Turkey late at night, you can rest in your hotel room before your procedure the next day. You might need surgery once you arrive in Turkey.
Clinics offer post-op hair washing and cleansing after a hair transplant procedure. Your bandage will be taken off during this procedure, and you will receive instructions on "how to care for your scalp after returning to your country." These post-op guidelines give you plenty of aftercare information on what to expect following a hair transplant operation.
It would help if you began a post-transplant hair-washing routine three days after having a hair transplant. For the next ten days, you must follow the directions once daily.
Finally, your health and the status of your newly transplanted hair will be examined.
To feel well enough to fly back to your nation after your operation, you must rest for at least one day. Some patients stay in their hotel rooms for 3–4 days to relax, while others explore Istanbul.
How do I choose a hair transplant clinic?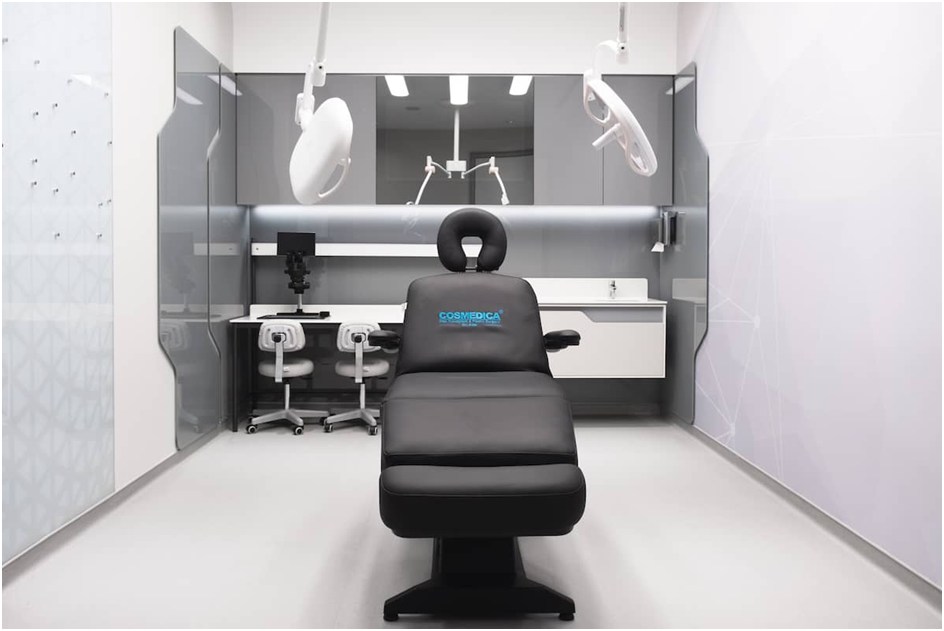 Are you bothered by hair loss? You've most likely read about it, heard about someone else who has, and thought about it already. Thanks to the most recent technology developments, you can now have a hair transplant, which is speedier, painless, and has greater success rates. But before you go ahead, it's crucial to understand how to pick the best hair transplant clinic.
Determine whether the clinic provides the services you require.
There are numerous ways to manage hair loss; there is no particular method. Therefore, check if a hair transplant clinic offers your required services before picking it up. For instance, you could need a hair loss medication or Scalp Micro Pigmentation (SMP) if your hair has just begun to thin.
Learn about the physician's experience.
You should make sure the hair transplant clinic you choose has a top-notch staff and board-certified doctors on staff. By doing as much research on the doctors as you can, you can ensure this. You can accomplish this with a few clicks, thanks to the ease of the internet.
Understand the Treatments that the clinic specialises In
A hair transplant clinic that focuses on a single type of procedure emphasises how they are innovators in the unique technology they employ. Choose a clinic that specialises in the hair transplant procedure you require.
Why Cosmedica Clinic?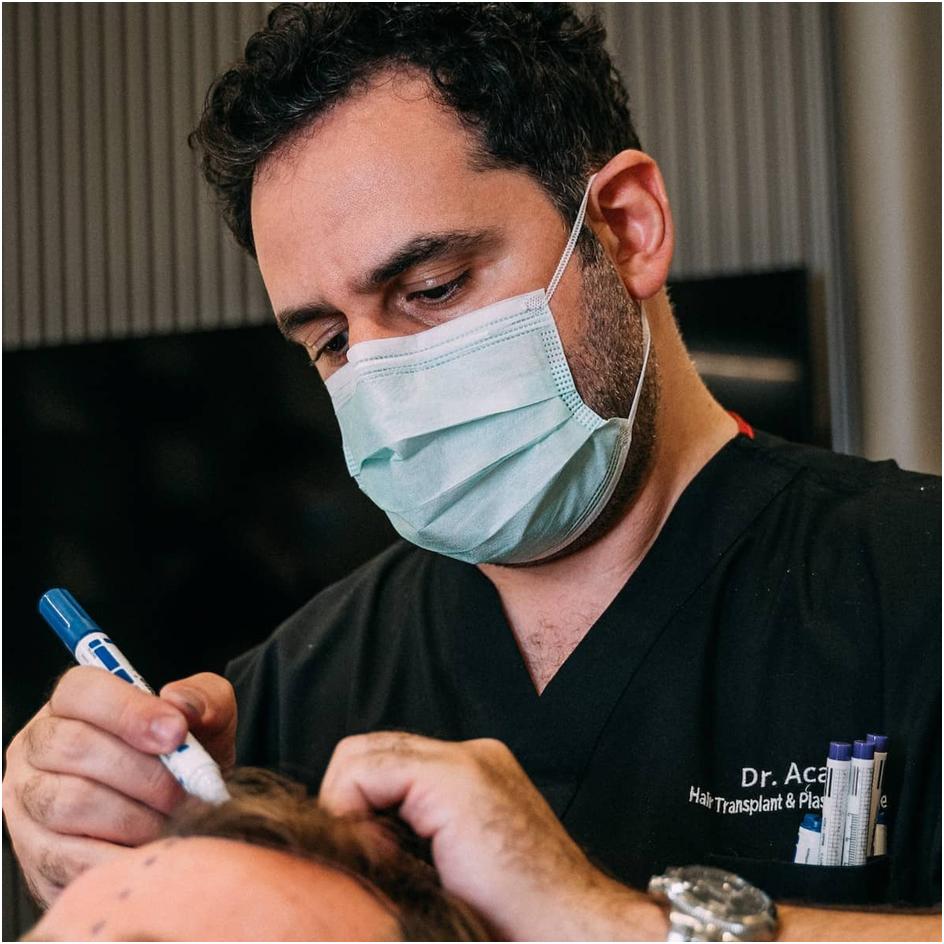 The Cosmedica Turkey hair transplant facility is led by Dr. LeventAcar, a renowned physician who graduated in 1999. Dr. Acar continued his aesthetics and laser therapy education after receiving his degree from Istanbul University in 2005, improving his hair transplantation technique.
The Turkish Ministry of Health has granted Dr. Acar and the clinic licences, an honour bestowed only on the most respected and successful medical professionals.
The nursing staff and other doctors who monitor patient care and complicated cosmetic surgery are also important members of the Cosmedica team.
One of the clinic's main selling points is that its doctors and nurses all speak English. When procedures are performed in another country, this is not always possible, and many of Cosmedica's competitors cannot provide the same level of customer service.