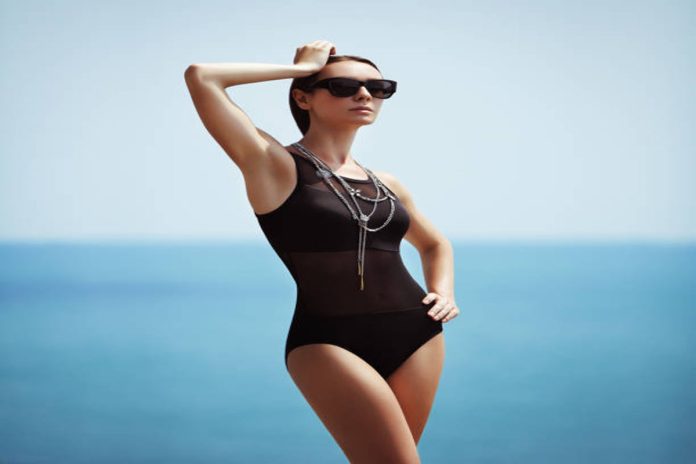 Are you looking for the latest bikini styles for 2023? Look no further. In this blog post, we've found the trends that will be hot this summer. We've covered you, from Luli Fama trendy bikinis to flattering swimwear. So whether you're hitting the beach or the pool, these stylish bikinis will help you stand out from the crowd.
1 – Brazilian bottoms
Nothing beats a good pair of Brazilian bottoms when it comes to swimwear. Their flattering, cheeky fit and eye-catching design make them the perfect choice for any beach-goer looking to up their swim style game. So whether you want to show off your curves with a skimpy bikini or choose a bold, printed design that makes a statement, Brazilian bottoms have you covered.
2 – Ruched bottoms
With its figure-flattering design and cheeky silhouette, this trend is perfect for fashion-forward folks that love to rock the latest trends. Whether you're headed to the beach, on a cruise with friends, or lounging by the pool at home, ruched bottom swimwear will keep you looking fashion-fabulous no matter where life takes you. So why not step up your game and try out this Luli Fama swimwear must-have today?
3 – Bandeau tops
Bandeau tops are the perfect choice for anyone looking to add a bit of playful style to their wardrobe. Unlike traditional halter tops that strap tightly around your neck, bandeaus feature a simple piece of fabric that wraps around your chest, leaving your shoulders and back completely exposed. This unique design allows you to show off plenty of skin without feeling tied down or restricted
4 – Halter tops
Halter tops are a bold and daring fashion choice. These sexy tops feature wide straps that wrap around and tie at the back of the neck, leaving the shoulders, upper chest, and back exposed to the sun and fresh air. While halter tops might seem a bit daring initially, they are incredibly versatile. These tops look great in any setting, whether paired with high-waisted swim shorts or some bikini bottoms.
5 – Tie Side Bottoms
These breezy swimsuits feature wide fabric straps loosely tied at the sides, creating a comfortable and stylish look. Tie-side bottoms come in various styles and patterns that add a fun, beachy vibe to any swim ensemble. So whether you're lounging by the pool or out for a surf session with your friends, tie-side bottoms are sure to keep you feeling cool and trendy.
6 – Triangle Tops
With its enticing cut and variety of colors and prints, triangle top swimwear offers an exciting new way to show off your figure while staying cool and comfortable in the sun. Whether you prefer bold, punchy prints or sleek, minimalist designs, a triangle top swimsuit is perfect for you.
Wrapping Up: Trendy Choices For Every Taste
As you can see, there are a variety of trendy bikini styles to choose from this 2023 season. Whether you're looking for something sporty or sexy, every preference has stylish choices. And with all the different types available, we hope this list helps you find that trendy piece that will turn heads.