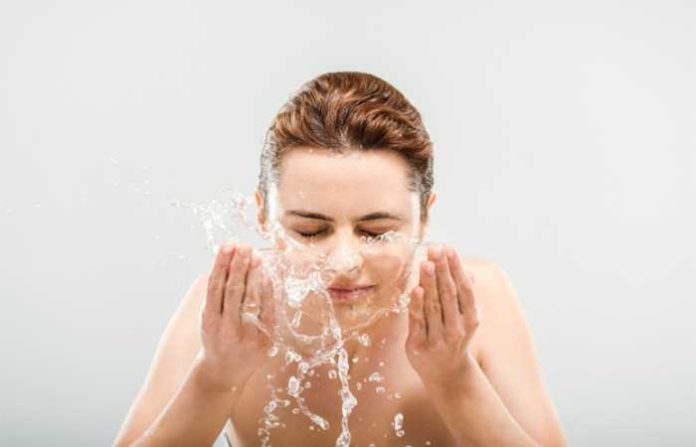 Glycolic acid is a popular skincare ingredient, known for its exfoliating properties. It is a type of alpha-hydroxy acid (AHA) that is derived from sugar cane and has a small molecular size, capable of deep cleansing and exfoliating the skin. Glycolic acid face washes are therefore a popular skincare product, which can take care of various skin problems, being a valuable addition to one's skincare routine.
Products containing glycolic acid are highly beneficial for people having acne-prone skin types. However, it is important not to skip other skincare products after the use of a face wash containing this acid. Overall, salicylic acid works for every skin type and generally has no side effects and adding it to one's skincare routine can be highly beneficial for the skin.
Benefits of Glycolic Acid Face Wash
Using a glycolic acid face wash has several benefits as mentioned below:
Works as an Excellent Exfoliating Agent:
It helps to exfoliate the skin by unclogging the pores and removing dead skin cells. This process helps to improve the skin texture and reduce the appearance of fine lines and wrinkles. It also helps to reduce the occurrence of breakouts and acne by keeping the pores clean and clear.
Helps in Skin Brightening:
Regular use of these face washes can be useful to brighten the skin while removing dull and dead skin cells. This helps to reveal a more radiant and even complexion. Moreover, using such products is effective to fade hyperpigmentation and age spots, as they contribute to increasing cell turnover and promoting the growth of new, healthy skin cells.
Works as an Anti-aging Element:
These face washes are also popular for their anti-ageing properties. Glycolic acid stimulates collagen production, which is essential for maintaining the skin's elasticity and firmness. This helps to reduce the appearance of fine lines and wrinkles and promotes a more youthful appearance.
Helps in Smoothening the Skin:
A glycolic acid face wash contributes to smoothening the skin's texture by removing rough and uneven skin cells. This leads to an enhancement of the skin's overall appearance and results in an even skin tone, making it suitable for makeup application.
Glycolic acid can penetrate deep into the skin, which helps to boost collagen growth. This improves the skin's condition making it appear brighter and also helps with acne formation.
How To Use Glycolic Acid Face Wash?

There are several ways to incorporate glycolic acid into the skincare routine. Using it as a face wash is the most popular and reliable choice. The steps to use a glycolic acid face wash are as follows:
Dampen your face with water.
Take a small amount of the product in your palms.
Massage gently across your face and neck forming a lather.
Wash it and continue with the rest of the steps in your skincare regime.
Use a moisturiser after cleansing with a glycolic acid face wash for the best results.
Earth Rhythm Glycolic Acid Face Wash

The Earth Rhythm Glycolic Acid Face Wash is a quick skin detox cleanser that nourishes and strengthens the skin. It is made with a cruelty-free formula and has no fragrance. Rich in Glycolic acid, this product is clinically tested and is capable of improving skin tone, clearing pores and boosting collagen production. Other advantages of using this face wash are –
Provides deep cleansing and moisturises the skin
Helps retain the glow from a dull skin
Unclogs and clears the pores effectively
Provides glow and elasticity to the skin
Helps with acne prevention, blackheads and whiteheads
Using a Glycolic acid face wash can be effective to ensure deep cleansing and proper exfoliation of the face and improve the skin health. Earth Rhythm Glycolic Acid Face Wash can be a good choice. However, consider a patch test and start with a lower concentration of the product to see how your skin reacts to the acid.
What Works Best When Paired With Glycolic Acid?
Glycolic acid is beneficial to the skin in several ways as mentioned above. However, paring it with certain elements will bring out the best results. Mentioned below are the ingredients whose products you can use after using a face wash containing glycolic acid:
Hyaluronic acid and glycolic acid go very well together. Both of them being acids, they bring out the best of both worlds. Hyaluronic acid when applied after glycolic acid is well absorbed by the skin. However, if there is a feeling of tightness after its application then the process must be reversed, using hyaluronic acid before glycolic acid.
Niacinamide is a great skincare element. Nowadays, there are several products that come with the combination of glycolic acid and niacinamide. Using niacinamide makes the appearance of the skin brighter and it also acts as a barrier for the skin securing it from damages. However, there might be adverse symptoms sometimes depending on your skin type. Otherwise, this combination can be used regularly.
Vitamin C works as a key ingredient in collagen production. It also helps in maintaining the collagen that is already present in the skin. Additionally, Vitamin C works as an active ingredient in unclogging pores and glycolic acid helps in removing dead skin cells. Both these elements together work wonderfully for the skin. If used as two separate products, glycolic acid must be used first followed by Vitamin C.
Both salicylic and glycolic acid are known for their exfoliating properties. They work for different layers of the skin. Glycolic acid removes impurities from the outer layer of the skin. On the other hand, salicylic acid penetrates deep underneath the skin getting rid of dead skin cells.