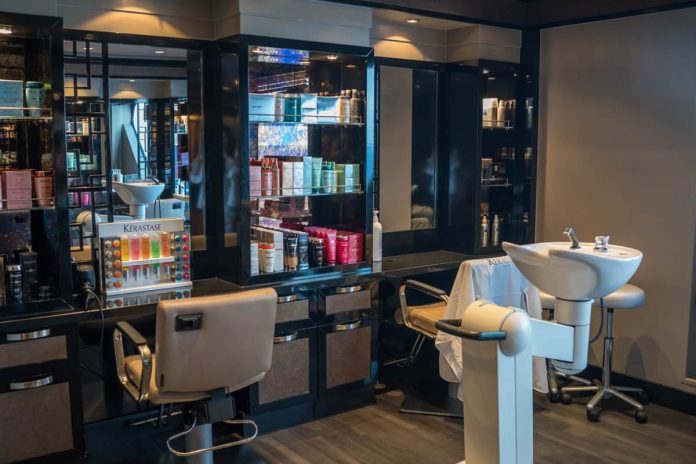 We all know that running a hair salon can be a wild ride, with new trends popping up every day and customers who need a little extra TLC. But fear not because email marketing is here to save the day! In this article, we'll be sharing some tried and tested strategies for using email marketing to promote your hair salon and keep your customers coming back for more.
A welcome email is the start of something beautiful
The first step to creating a successful email campaign is sending a warm and welcoming "hello" to all your new subscribers. As a hair salon owner, your welcome email is the perfect opportunity to make a great first impression. So let's make it count!
Get personal by addressing your subscribers by name. This small touch makes all the difference and shows that you value your customers. Introduce yourself and your salon in a friendly and approachable way. Let your subscribers know what sets your salon apart from the rest and what services you offer using these stunning beauty email headers.
Use high-quality images of your salon and its services to give your subscribers a sneak peek of what to expect. Your welcome email should be short, sweet, and to the point. People are too busy to read long emails, so keep them brief and easy to read. Encourage your subscribers to book an appointment or visit your website to learn more about your salon. This helps keep your welcome email focused and ensures that your subscribers know what the next step is.
Newsletters are the way to go
Newsletters are like little love letters from you to your amazing customers. It's a chance to show off your salon, share some behind-the-scenes peeks, and give your customers a taste of what's to come.
When designing your newsletter, go for a fun and visually appealing look that will make your subscribers smile. Show off your salon and its services with eye-catching images that will have your customers itching to book an appointment. And don't be afraid to get creative! Use funky fonts, bright colors, and anything else that will make your newsletter stand out in the inbox.
As for content, think of your newsletter as a conversation with your customers. Share your latest promotions, showcase a new service, or share some gossip about what's going on at the salon. Just make sure to keep it light, fun, and relevant. And don't forget to include links to your website and social media pages so your subscribers can stay up to date on all things hair-related.
Abandoned cart emails can bring back lost customers
Abandoned cart emails, oh what a tale they tell! Have you ever been shopping online, added a bunch of items to your cart, and then got sidetracked by a cat video on YouTube? That's where abandoned cart emails come in!
As a hair salon owner, you can use abandoned cart emails to remind your customers about the appointment they almost booked but forgot about. Think of it as a friendly nudge in the right direction. When crafting your abandoned cart email, use a creative and lighthearted tone of voice. Make your customers smile with a funny joke or witty comment. And don't be afraid to get personal!
Address your customer by name and remind them of the appointment they almost booked. Offer them a special promotion or discount to sweeten the deal and entice them to come back and book that appointment. Remember, your abandoned cart email should be short, sweet, and to the point. Use eye-catching images of your salon and its services to remind your customers of what they're missing out on.
Loyalty programs can make all the difference
When creating your loyalty program, get creative and have some fun with it. Offer exclusive promotions, discounts, and special perks to your loyal customers. Make them feel like VIPs every time they walk through your salon doors.
Consider using a points system where your customers can earn points for things like booking appointments, referring friends, or trying new services. And then let them redeem those points for even more amazing rewards!
Make sure to promote your loyalty program everywhere, from your website and social media pages to in-store signage. Encourage your customers to join and start earning rewards right away. And don't forget to have some fun with it! Create a catchy name for your loyalty program and use playful language to get your customers excited about being a part of it.
Referral programs can do wonders
Want to get your customers talking about your hair salon to their friends and family? Then a referral program is exactly what you need! When creating your referral program, make sure to incentivize your customers with rewards for each referral they bring in. Offer them a discount on their next appointment, a free service, or even a special gift card. The possibilities are endless!
Consider using a fun name for your program and using playful language to get your customers excited about referring to their friends and family. And don't forget to promote your referral program everywhere! Include information about it on your website, in your email campaigns, and even in your salon.
Make sure to set clear guidelines for your referral program and keep track of your customers' referrals. And don't forget to show your appreciation for their referrals. A simple thank you note or a small gift can go a long way in building strong, lasting relationships with your customers.
Last thoughts
In conclusion, email marketing is a powerful tool that can help you build lasting relationships with your customers and grow your business. And let's not forget about the importance of having the right tools to support your email marketing efforts. The PosterMyWall email marketing platform is a fantastic solution for salon owners who want to take their email campaigns to the next level. With its easy-to-use drag-and-drop editor and wide range of templates, you can create beautiful and professional-looking emails that will engage and delight your customers.