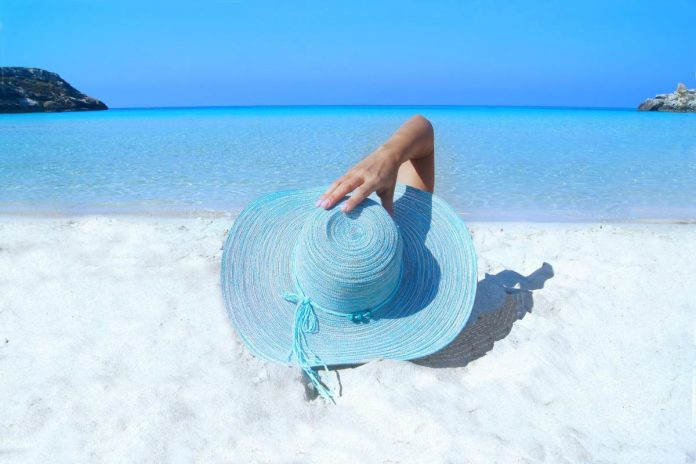 Hats are back in vogue! Apart from diamonds, even stylish hats are a women's best friend. And if you have browsed through your social media lately and checked out the latest music albums, you will know that the celebrities and style influencers all emphasize their hats. In fact, according to them, it's an essential accessory.
That is not all! Women need to wear a hat because they need to secure their heads from the cold climate and shield their faces from the rain, wind, and sun. However, at times women need a hat simply to make up for a bad hair day. You might need the best women's hat for both reasons.
Have you been thinking about buying yourself one or a few womens hats? If yes, here are some of the best types that you can select from. This exhaustive list will help you to make an informed choice.
1. Classic Fedora
Earlier, it was only men who sported a Fedora! But today, style-conscious women have made this hat their own. Every woman who wears a Fedora, irrespective of its shade or fabric, often looks charming and makes a confident fashion statement. The hat is elegant with its short rim, folded top, and a unique ribbon around its base. It's a good idea to pair up this hat with your pant outfits, like trousers, jumpsuits, and jeans, to add an edge to your overall look.
2. Schoolboy hat
It's also known as a newsboy hat! Women can wear it casually or dressily, based on its fabric, style, and color. If you want to make a cool style statement, you can wear this hat with a stunning branded tweed dress and layer it with gold chains. It's a French-style look that you can opt-in for.
3. Wide brim Fedora
At times, the wide brim Fedora is also termed as the safari hat. It's one of the stylish hat options for most girls and women currently. The hat comes with a center dent, high to the medium crown and a wide brim which gently slopes downwards. If you choose a heavy fabric, like felt or wool, it makes up for a stunning winter hat. You can sport it whenever you want to glam up your attire or cover up your hair.
4. Pom Pom hat
This hat is also called a "toque" and is one of the most famous winter hats for women in Canada. Like a beanie, this hat has a close-fit knit and fuzzy bobble atop the crown. It's one of the best hats to add more glam to your winter attire. The Pom Pom hats are available in a wide range of colors, sizes, and shapes. However, if you have decided to purchase one, make sure to get a neutral shade hat so that it complements most of your winter outfits.
5. Furl pillbox hat
When the temperature decreases, you can keep your head cozy and warm with this hat! It's considered one of the most stylish women's winter hats. Another name for this is the Zhivago hat, derived from the 1965 film that starred Julie Christie. The hat's soft furry shape complements almost most face shapes. You can wear this hat with your casual attire to add more style. You can also wear it in winter with your fancy winter outfits.
6. Military hat
This hat also gets the name of a cadet or peaked hat! As the name suggests, the hat got inspired by the hats worn by military people, pilots and ship captains.  The hat is easily recognizable with its thick fabric band, soft and flat top and short, visor bill. When you sport one, it gives a dashing look to your jeans and other outfits.
7. Trapper hat
The trapper hat is one of the happy fashion trends for winter, which is practical and cute for women who stay in a cold climate. The design gets inspired from the conventional hunter's hat. The trapper hat is a fashionable outdoor hat for women and gets made from leather, suede and shearling. You can sport this hat during the winter months, at a skating rink, or hiking in winter forests.
8. Snug beanie
Most women find it helpful to own a snug beanie hat! It's a good choice when you have to cover your bad hair and visit the nearby store. You can also wear one to protect your long curly or wavy hair and get the stunning winter look, which is fun and youthful. The snug beanies are available in various patterns and shades that complement every woman's style. It looks cute with any winter or fall attire. You can also add your choicest accessories to complete the look.
9. Cowboy hat
The smart way to sport a western cowboy hat with style is to dress beyond expectations. You might want to wear this hat with your jeans and flannel shirt. But it's equally fun to pair up this hat with a dress as well. You can select your attire and experiment with this hat to arrive at the best look for you. You can even wear it with a cashmere sweater or a summer dress. Play around with a few style options to get the look that impresses you the most.
10. Beret
Today, the beret has come back in fashion, and it's not just applicable in Paris. The soft wool, cotton, or head-hugging beret is gaining prominence in most stylish places around the globe. And for this, women should thank the fashion and style bloggers. If you wear a beret, it won't steal all the attention from your cute outfit. Also, its rimless, close-fitting style frame will complement your face. Make sure that you tilt the beret a little to create a chic look. And you can wear it with anything from casual jeans outfits, sweater dresses, pantsuits, and pleated skirts.
These are some of the best women's hats that you can browse and choose from based on your style and preference.