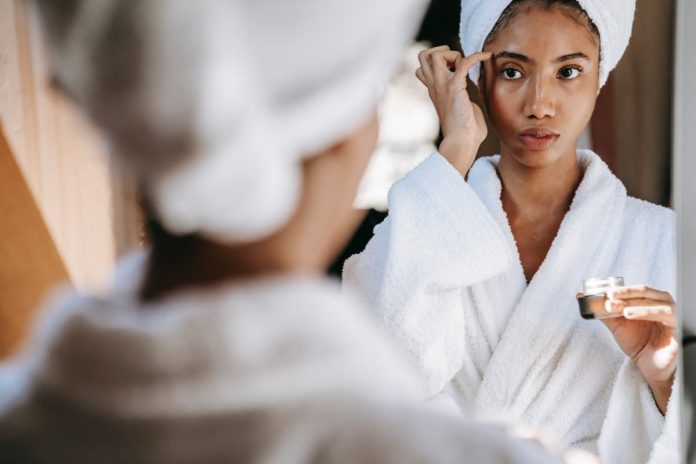 Younique Collagen: If you're a lover of all things beauty and wellness, you're probably used to seeing and hearing all the buzz about collagen. In fact, collagen is hardly a trending topic. It's actually an essential part of any beauty routine that offers some big benefits for your hair, skin, and nails. With this in mind, Younique recently launched its own liquid collagen supplement, making it easier than ever to incorporate a little more collagen into your daily rotation.
If you've been wondering what daily shot collagen supplements are all about and whether or not you need one in your own routine, you're going to want to keep reading. Here is the full scoop on collagen as well as answers to some of the most frequently asked questions.
What is collagen and what does it do?
Essentially, collagen is a fibrous protein found in the body. It is vital to a wide range of important bodily functions, including its role in supporting healthy bones, joints, and connective tissues. In its more well-known capacity, collagen is also one of the main building blocks of the skin, and it is what gives your complexion its supple, smooth texture, and firmness.
Although the body produces collagen naturally, this process is something that begins to decline a little more each year as we age. The skin's reserves of collagen can naturally start to become depleted, and can even be damaged by external factors such as the environment and UV exposure. As this happens, the skin begins to lose its elasticity and plumpness, and this is when we start to see more fine lines and wrinkles as well as more laxity in the skin.
That's the bad news. The good news, however, is that collagen can be obtained from outside sources, including plants, animals, and fish. Knowing this, more and more people are using collagen supplements to provide the skin with an extra boost that helps keep healthy collagen synthesis on track.
What is liquid collagen and who is it for?
The simple answer is, everyone. Although many different collagen supplements are hitting the market, and you have a variety of available forms to choose from, Younique's new collagen supplement focuses on utilizing liquid marine collagen.
Marine collagen is a type of collagen that is derived from fish, and it is one of the most similar in makeup to the collagen produced naturally by the human body. Additionally, because it comes in a liquid formula, it dissolves readily, is easily absorbed, and is quickly recognized by the body when ingested.
For anyone looking to create a radiant complexion from the inside out, while addressing signs of aging skin, the YOUNIQUE DAILY·YOU liquid collagen shot is a great option because it contains 5,000 mg of concentrated, sustainably-sourced marine collagen in one easy grab-and-go format. It's also infused with additional vitamins and nutrients skin loves, including Vitamin C and hyaluronic acid.
What are the benefits of supplementing collagen?
Benefit #1: Super Skin Support

With consistent use, studies have found that collagen peptides and supplements can have a significant impact on the skin, reducing the appearance of wrinkles, and improving common concerns like dryness and dullness. In fact, one review of studies found that women who ingested 3-10 grams of collagen per day for an average of about 3 months experienced positive improvements in their skin elasticity and hydration levels. In other words, collagen supplements can provide a major benefit in helping the skin look and feel more youthful.
Benefit #2: Happier, Healthier Hair and Nails
Besides the perks you'll experience for your skin with a collagen supplement, experts also say it can produce additional beauty benefits. Anecdotal evidence gathered from consumer studies indicates that collagen can help decrease brittleness and increase the strength of the tissues. As such, you may notice a growth spurt in your nails, as well as less shedding and breakage of your hair, and overall healthier feeling (and looking) locks.
Benefit #3: Stronger Bones, Joints, Muscles, and More
Some other incredible benefits that are being studied in relation to collagen supplementation are those that can affect the entire body. Because collagen is a major component of many body tissues, more and more research is indicating that a collagen supplement can be helpful for relieving joint pain, strengthening the arteries, preventing bone loss, and increasing muscle mass.
How do you use liquid collagen?
When it comes to nutritional supplements, consistency is key for seeing results. Once per day is ideal for taking collagen, but one more reason to love liquid collagen shots is that they're versatile, quick, and easy to incorporate into any daily routine. Younique's liquid collagen has blended the marine collagen peptides with a subtle peach flavor, so it is tasty enough to consume on its own. Or you can also blend it into a tasty beverage like your morning smoothie or afternoon spritzer.
About Younique
Younique is a Utah-based beauty brand founded in 2012, with a mission to "uplift, empower, and validate women across the globe." The company is inspired by both mother nature and modern science, and its products are created to bring the best of both worlds together. In addition to their latest launch of collagen supplements, Younique retails a range of makeup and skincare and they are constantly adding to their collection of innovative beauty products.