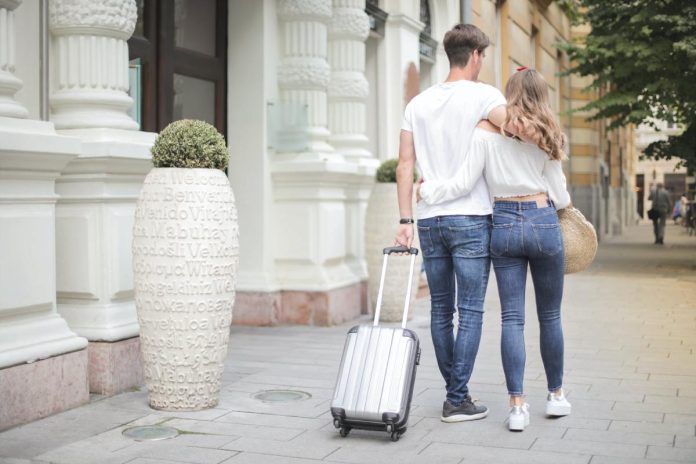 If irresistible views, white sandy beaches, and a tropical paradise is your ideal honeymoon destination, look no further than Cancun. According to a Forbes article on the most 'pinned' romantic destinations around the world on Pinterest, Mexico found its way to the top 10 list.
So, why should Cancun be on your list of romantic vacations, and how do you select one of the best Cancun honeymoon packages on offer? This article will attempt to answer these questions and make the decision-making process easy for you.
Why is Cancun a Popular Honeymoon Destination?
Cancun is a city that is famous for its white beaches, turquoise water, historical importance, and pleasant weather. Outside your choice of upscale resort and accommodations, you could explore the various restaurants, nightclubs, and shopping markets around Isla Cancun.
The beauty of Cancun is that you can visit this city any time of the year. If you want to enjoy the city in its true tropical nature, December to April would be a good time. June to September falls under the rainy season, but if you are looking for a good bargain, you could end up finding great deals on luxury accommodations during these months.
How to Find the Best Cancun Honeymoon Packages?
All-Inclusive Packages
Resorts often cater to honeymooners with specially crafted packages designed to make the stay of their guests memorable. With your meals, activities, and experiences taken care of in advance, you need not worry about planning or roaming in search of things to do when you actually arrive for your vacation.
Some of the services to look forward to in all-inclusive packages could be a complimentary drink on arrival, an exclusive dinner experience, or a sparkling bottle of wine sent to your room.
Adults-Only Resorts
If you are looking forward to a quiet, calm, and relaxing holiday, then you might want to explore resorts that allow only adults on the property. There is an increasing demand in the hospitality industry wherein adults want to enjoy a few vacation days without kids around.
It could give you the opportunity to spend some quality time with your partner, reconnect, enjoy various cuisines, and indulge in sporting activities you may generally stay away from when with kids. If that is the kind of honeymoon package you are looking for, Cancun will not disappoint.
Distance to Airport
Airport distance and transfers are not deal-breakers, but if you have convenience as your top priority, then it is a factor you should consider. At Cancun, you will find several luxury and budget-friendly resorts located within 20 minutes of the airport.
For example, the Moon Palace Cancun resort is only 16 minutes from the airport, whereas the Isla Mujeres Palace is 25 minutes away. You can enquire about airport transfer in advance to ensure you reach your destination without any hassles.
Exclusivity
What type of vacation do you prefer? Do you want to enjoy a private villa of your own, or would you be happy with a pocket-friendly beach view room at the hotel? Cancun honeymoon packages cater to the needs and requirements of every kind of traveler out there.
If it is the exclusivity that you prefer, then you can book yourself a villa at the adults-only Beloved Playa Mujeres. On the other hand, if you are searching for affordable but service-rich resorts, you could explore resorts like Isla Mujeres Palace or Moon Palace Cancun.
Services Offered
Look at the complete array of services offered by resorts, complimentary or paid. The list of services can help you plan your vacation better and understand how the resort offers value for your money.
The Grand at Moon Palace Cancun, for example, offers complimentary honeymoon packages wherein you receive a bottle of sparkling wine, petit fours, breakfast in bed, and a romantic gourmet dinner. Some other resorts offer discounts on their spa and dining experiences.
Customized Experiences
A honeymoon is a special period for all couples, and resorts do their best to make your stay unforgettable. For example, at Beloved Playa Mujeres, you could indulge in wellness workshops at the beach, cooking lessons, and tasting with your partner or take private tennis lessons nearby.
These experiences, when shared with your partner, can bring you two closer together and also help strengthen your bond.
Cancun is a delightful romantic destination that will live up to your expectations. The hospitality industry in the city, rich cultural experience, and pleasant weather make it a good year-round place to visit. Consider factors like services offered, adults-only resorts, and personalized experiences when looking for one of the best places to stay in Cancun for your honeymoon.