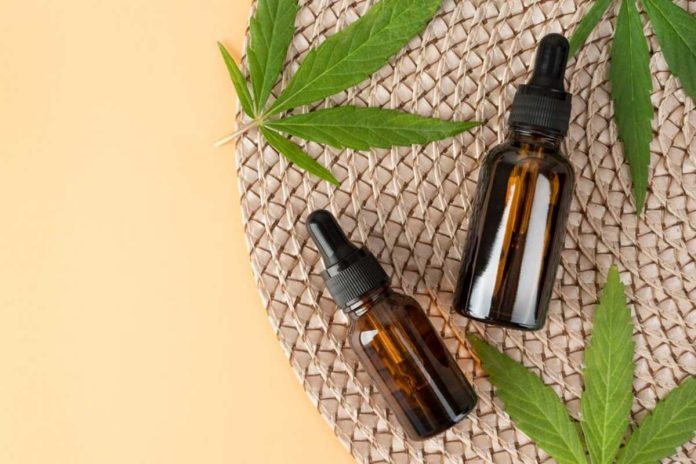 Weed Oil: We have all heard about the amazing benefits of CBD coming into the limelight. No doubt it is a gray area where some people believe in its legality, and others don't.
But, now we might say something which can blow your mind.
Keeping the pain factor and the mental ailment factor away, you should understand what surprising benefits CBD is giving your beauty regime.
Still don't know what CBD is?
You have reached the right place. In this excerpt below, we will be talking all about CBD and how it can help you to rejuvenate your beauty regime.
CBD beauty products are even endorsed by some celebrities on Instagram, so there is already proof in the pudding.
What Is CBD?
CBD or cannabidiol is the component in the Sativa plant in cannabis. It is a chemical that is used to make some products. These products have cannabidiol infused in them, and they go bind with the cannabinoid receptors of the brain.
In medical terms, they are known for bettering the mood, sleep, appetite, and pain tolerance in the person.
They are legal in many countries and even medically used to treat epileptic patients. However, the THC in the cannabis plant is generally extracted as they cause the psychedelic effect. Plus, THC is not even legal in many countries.
But, the million-dollar question here is how you can help yourself with beauty and should you use the weed oil for sale in your beauty regime.
CBD Helping Beauty
Here is finally the answer to your curiosity. If you are planning to use CBD as a form of beauty treatment, this will convince you.
1. Calm Your Skin Down
It is not just your emotions that need pacifying; it is also your skin. When your skin is dealing with skin problems like eczema and psoriasis, it is generally angry. But, the soothing properties of CBD oil can help you minimize the effects of these serious skin ailments.
The anti-inflammatory properties can work on the redness of some other serious dermatological conditions.
2. Reduces Excess Oil & Scars
Many studies have shown that there is CBD oil which can essentially minimize the excess amount of oil production in our body. There are many of us who deal with frustrating adult acne. Something which is not only difficult to get rid of but at the same time impossible to understand.
Most of the time, it has to do with the excess oil in the hair follicles of our skin. So, using a soothing CBD-infused night cream could be the best way to rejuvenate your skin without the fear of getting excess oil in your skin.
3. Fight Signs Of Aging
The environmental factors which can cause aging after the 30s are called free radicals. This is mostly sun, and it takes away the skin's capability to regenerate new cells that often. If you are using CBD-induced skincare products, it can fight against these radicals.
It can also prevent cellular damage, which leads to wrinkles. So, if fighting the early signs of aging is your ultimate need in terms of skincare, we highly suggest you go for a CBD product.
4. Anti-Inflammatory Property
We have already mentioned before that CBD is known for its anti-inflammatory properties. However, did you know that it can also help you in terms of irritated skin and even acne inflammation?
It can also be a great moisturizer for dry skin. You can apply cannabidiol oil which is only meant for external use. So, say goodbye to rashes and irritation with CBD beauty products.
5. Helps During Bad Allergy
There are many who deal with a dust allergy and will know that it can affect your skin as well. The itchiness and redness can worsen to cause tiny bumps all over the exposed body parts.
However, studies show that you can get instant relief with the help of CBD oil.
Try It Today!
So, if you are convinced that CBD is a great addition to your skincare routine, it will not only help your skin conditions but also soothe your skin.
Plus, using CBD for a nighttime skincare routine will induce a good sleep for the night.