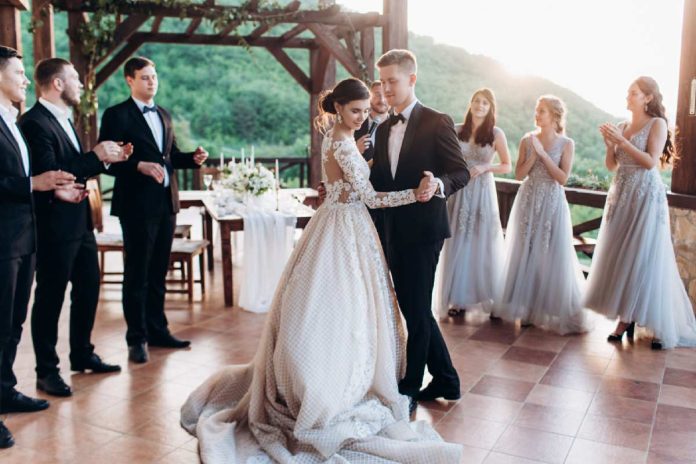 Perhaps you are the type of person who absolutely adores wedding and are the first person to positively confirm their attendance whenever you receive a wedding invitation?
On the other hand, maybe facing the somewhat daunting prospect of planning your own wedding is made all the trickier because you have attend few or even no weddings as an all-day guest. Either way, one thing which seems to be true of every single wedding day is that inevitable lull between the day and evening and following is how to avoid it.
Hire a Self-Service Drinks Bar
A relatively simple, yet simultaneously hugely effective, way of ensuring your guests do not become bored and restless after your ceremony and wedding meal has ended is to hire a self-services drink bar with a wide array of different cocktails.
If you are theming your wedding or indeed making it as personal as possible to both you and your fiancé, you could even create your very own new cocktails and name them accordingly.
Source a Farmer-For-Hire
Although, upon first read, this next suggestion sounds somewhat 'out there', there are numerous farmers who have specific animals who are more than happy to be pet, fed and adore by large groups of people.
If you have enough outside space, erecting an animal experience to fill the day to night lull will delight your guests and what is more, with several donation boxes around the area, your guests can contribute to the upkeep of the animals in the process.
Birds of Prey Show
Along a similar vein to that of a farmer-for-hire, another fantastic idea, especially if your wedding is either entirely being held outdoors or else boasts an attractive and generous outside space is to have a bird of prey show in the afternoon.
Again, asking for donations which will go straight into the care of the birds and the added advantage of a bird of prey show is that it is not just the adults who will be fascinated, but it will keep the children engaged and entertained as well.
A Party Band
When it comes to entertainment, nothing can beat an energizing and upbeat disco or party live band and if money allows, you could hire one to perform for just one set during the middle of the day.
Booking a live band or other kind of entertainment for weddings London is a fantastic idea as you can choose music that both you and your partner love and that will get the guests in the mood for partying later on in the evening.
A Bounce House
Bounce houses, referred to as bouncy castles in the United Kingdom and bouncing castles in South Africa (so there you go!) are considerably more affordable to hire than you may think, especially just for a few hours.
There could be no better way to work off all that rich wedding food for your guests than throwing off their shoes and acting like a little kid again by bouncing away their cares (just make sure that no one bounces whilst drunk!).