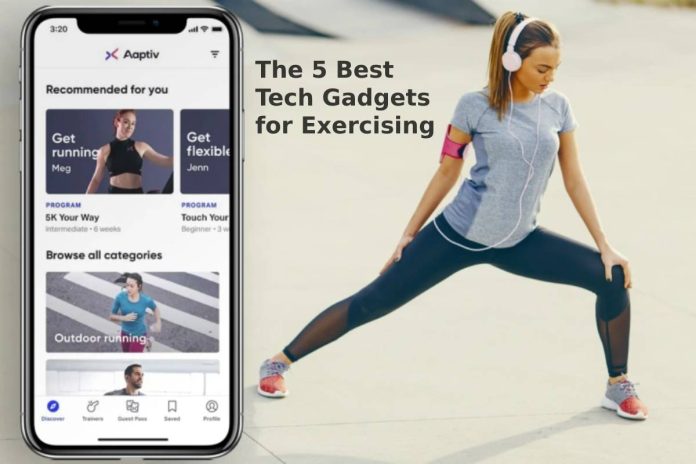 Tech – Currently there are very practical and innovative devices that, in addition to fulfilling specific functions according to the needs of the user, help to achieve the objectives of physical conditioning and performance.
We consulted with the expert in technological products, Carolina Guerrero, general manager of MacCenter Colombia and these are her recommendations when choosing the best allies in Tech.
Portable Mini Speakers
If you are 1 of those who likes to exercise outdoors or at home, a mini speaker like the Bose soundlink Micro is the option to easily carry and listen to music at a good level in any environment (park, home, terrace)
Custom Apps
If gyms aren't your thing, but you need support and control to encourage you to exercise, home exercise apps can become your best friends. Nike Training Club with its more than 100 workouts is a great option as it guides you according to your goals with excellent visuals and expert recommendations.
Specialty Hearing Aids
These headphones are ideal for high-performance exercise. They designed to withstand sweat without damage ; In addition, they are wireless. Its shape allows it to adhere naturally to the ear without falling off. References like the  Bose Soundsport Pulse allow you to move  freely and enjoy a workout without distractions.
Smart Watches
The best option to measure your heart rate and calorie burn. They are technological allies for sports that encourage us to continue in our training sessions, measure the effort during sports practice and record the results obtained by keeping a record of our evolution. The Apple Watch , for example, lets you check who's calling or texting while you exercise as well as easily switch music if you're wearing a wireless headset.
 Sports Bracelets
These sports allies allow you to comfortably carry your cell phone on your arm. And more important objects such as a credit card or money so you can train. A device like the Belkin Easy-Fit is suitable for all types of training. Especially if you like to run and want to carry your cell phone.
You no longer have an excuse. With appropriate clothing for the training you choose and this smart choice of devices. You can start to pursue those training goals that you want so much.
Also Read: GET FIT AND SPEND LESS: LESS EXPENSIVE WAYS TO GET FIT