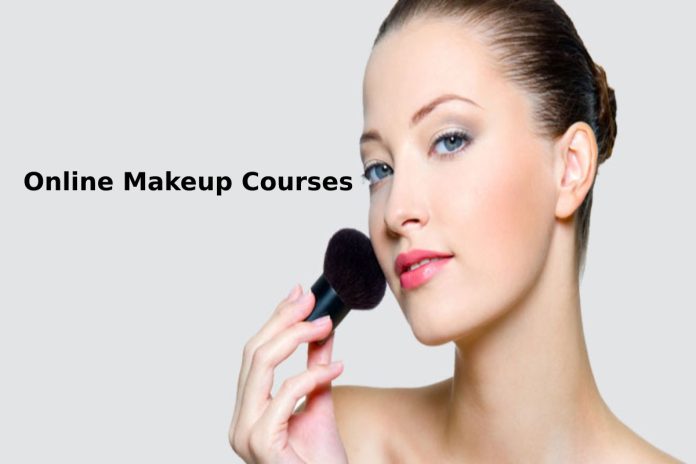 Who is a Makeup Artist?
A make-up artist is trained to transform the appearance of a person by concealing imperfections while highlighting his positives using varied cosmetic techniques & procedures. Thus they work to enhance the client's personality, thereby increasing his confidence level.  Their contribution to the success of performing arts likefilms, television, theatre, etc.cannot be undermined for they assisted the writer and director in bringing to life their visualization. Moreover, the fashion designers also seek their wisdom so as to bring alive their concepts in order to present their apparel as well as accessory collections to the world. Their inputs are also much sought after for doing innovative photoshoots.
Online Makeup Courses are no Cakewalk:
Online makeup courses are in vogue today, given the flexibility it allows to the students. Moreover, such courses are cheaper vis-à-vis offline courses. These online courses will provide you with a makeup starter kit that will include some tools you'll need to complete your assignments and practice your makeup skills. Most of the sessions are taught through online videos and you will be required to complete abundant hands-on assignments.
However, you also need to get personalized feedback that will guide you if you're doing something wrong. And this is not easy in the case of online courses. Many online courses hide this from prospective students. They won't even talk of their tutors, their grading system how students will seek or get feedback, etc. At the time of doing your practical training to gain experience, you will realize the importance of a real mentor who will guide you through not only various processes and techniques but also on ways to start your business, have revenue, profit, customers, sustainability as well as good vendors.
The practical training you will need in handling clients, learning of various hygiene processes& etiquettes, identification of skin type, hair type, skin tones, face types, etc. cannot be gained in online classes.  In addition, you need hands-on training in handling the unpleasant side effects of makeup.
The difference between Fashion makeup, bridal makeup, theatrical makeup, etc. can be understood only under the tutelage of a mentor's live presence.
Offline Classes of Makeup Course:
Varied offline courses in Fashion and Celebrity makeup are available but the best Makeup course is one that offers:
Certification recognised at both domestic and international level from an accredited college
Sharpens the skills via exposure through hands-on training, internships as well as interaction with industry experts
Interface with a dermatologist to achieve comprehension in skin types, after-effects of cosmetics besides providing proficiency in minimizing its impact on the skin in addition toan understanding about hair types.
Additional courses in allied fields-hair styling, fitness & weight-loss programs, yoga, photography, digital marketing, etc.
Competencies in modern cosmetics, skin science, facial featuresuse of latest techniques and hygiene etiquettes
Impart knowledge on the impact of lighting, photographic process, and props on makeup.
Thus offline classes will enable you to be a beauty consultant and not just a look replicator.