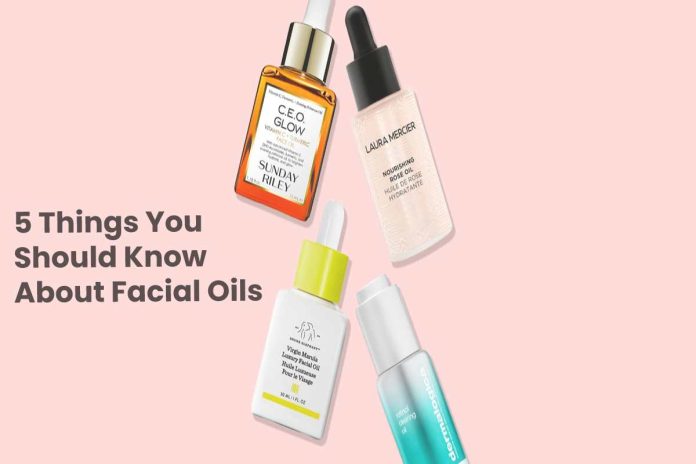 Facial Oils – Until relatively recently, the mere notion of applying pure oil to your face was considered contradictory, if what you wanted was to hydrate your skin you first looked for a cream. But times have certainly turned in favor of oil.
Today, facial oils have quickly earned a place in our essential skincare kit, complementing our regimens with their superpowers of active ingredients. But of course, with so many options, there is a lot to consider. Therefore, as part of that eternal quest to find the best for your skin, we suggest that you research options, speak to the experts, and learn about their supposed benefits. Or just keep reading below and discover the keys you need.
1. Adapt to a Change
Incorporating oils or lipids into your skincare routine is the best way to hydrate and provide antioxidants to your skin. Oils are an incredible source of vitamins, minerals, and amino acids,but they also help restore the skin's barrier to prevent water loss and puffiness.
2. Look for the Benefits
Labels don't lie! Read carefully the ingredients of each product and discard those with low-cost filling oils, because with cheap oils like sunflower or almond oil, you will not get the same benefits. Also avoid any synthetic peptides and instead opt for mixtures based on natural ingredients. And when it comes to essential oils, proceed with the utmost caution. Citrus ingredients such as tangerine or herbaceous ginger, eucalyptus, and lemongrass oils can irritate your skin, especially when exposed to the sun. Ultimately the goal is to find the most potent product that is light enough for each day but rich enough to make a difference.
3. Consult with a Professional
Although facial oils provide natural benefits compared to ingredients manufactured in laboratories, justbecause it is presented as "natural" does not mean that it benefits all of us. It really depends on the ingredients and your skin type.
4. Decide According to your Skin Type
It seems that oils are not going anywhere, in fact, every time new and innovative versions appear. We're all in favor of them, but sifting through the little jars containing essences of rosehip, safflower seed, jojoba, lavender, argan, coconut, and more can be confusing. First of all, it is compulsory to understand your skin type to find the most beneficial for you. If you have dry skin, avocado oil and olive oil are great, but if you're prone to acne, those heavier types of oils can make you break out. In that case, we recommend coconut and lavender, and if you have aging skin, argan oil is best. But your skin type dictates not only the ingredients but also the instructions for use.
Dry skin: The key is not to skip the moisturizer, or put the oil on first. Your skin type needs both water and oil. Cleanse and tone your skin before anything else, then mix 4-6 drops of the oil directly into your nighttime moisturizer and apply to your face and neck.
Normal skin: Follow the same instructions as for dry skin, but use 2-3 drops of oil, as your skin needs less oil. You can also consider not doing it every day, but only when you feel that your skin needs it.
Oily / combination / blemish-prone skin: Although for oily skin applying oil sounds scary, the truth is that used in moderation the oil is very beneficial. To get it right, apply a light oil-free moisturizer first, wait for it to absorb. Now you can apply 1-2 drops.
5. Save The Best For Last
Experts recommend leaving facial oils as the last step in your regimen for maximum absorption. Start with the lightest products, such as essences and serums and progressively progress to heavier formulas. Start from the chest to the neck and massage with upward movements. Over time, you may find that in the end your facial oil can completely replace serums and creams, making your skincare routine even more minimalist with a single, benefit-packed product.
Also Read: SIX MYTHS AND FACTS ABOUT FACIAL SKIN CARE