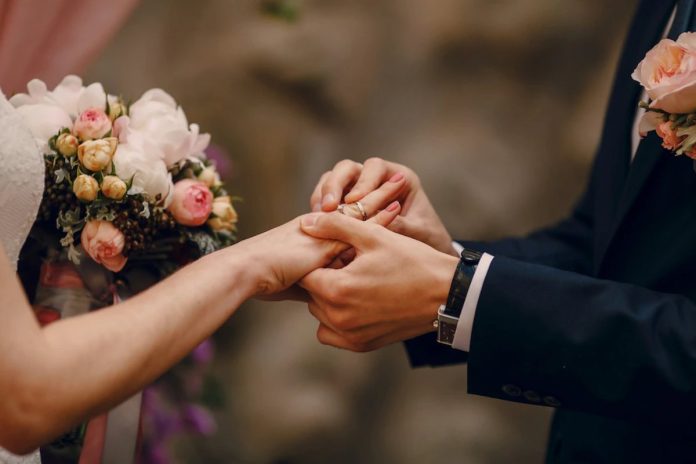 If you and your partner have decided you want to get married, you may want to start looking at engagement ring designs to see which ones you like the most. However, something that many people don't consider when shopping for engagement rings is their personal lifestyle. Are certain styles of engagement rings better for those interested in nature and the great outdoors than others? What about those who must impress the office whenever they head to work?
Depending on the specific aspects of your lifestyle, you may want to consider various items before making a final decision on your engagement ring. And if you're shopping around for engagement rings for your partner, you should be sure to keep a few things in mind. If you're looking for more information about selecting the right engagement rings for your lifestyle or personality, you're in the right place.
Shopping for engagement rings can be overwhelming or confusing if you aren't sure where to get started. However, we firmly believe that any engagement rings should fit the person, rather than the other way around. If you want to know which engagement rings will fit in with your lifestyle and daily needs, please continue reading for a few of our insights and top helpful tips.
If You're a Nature Lover or Outdoorsy
If you love spending time outside and getting down and dirty, look for a few designs of engagement rings that fit that particular lifestyle. Sound like you? We strongly recommend you look for an eternity band or a solitaire engagement ring. This is because both styles are unlikely to get in your way or snag while you're enjoying the great outdoors.
An eternity band is a ring style that features stones all around the entire band, meaning that none of the stones protrude more than the others, and you still get to enjoy a high level of sparkle. However, if you're less interested in showing off all those stones, you may want to try a solitaire ring. This is a ring that is comprised of a clean band and a singular stone, allowing a look of minimalism while still looking quite beautiful.
If You Get Your Hands Dirty at Work
If you tend to work with your hands or get them dirty often, this may also influence your final design decision. Engagement rings may signify that you're in a new stage of your life, but you're more than likely the same person you were right before your partner proposed. Working with your hands a lot—such as being a chef, sculptor, or exterior or interior designer—may impact what you can wear comfortably while you're on the clock.
If this sounds like you, we recommend opting for a more sturdy metal like platinum. This metal is much less likely to get scratched while you're working with heavy machinery or complex tools. We also suggest you choose a band with fewer carved details and is smooth overall. Alternatively, if you're a fan of carved and intricate designs, you may want to get those details encased and talk about those options with your jeweler.
If You Care for People or See Children Often
If you are a caretaker—whether in a hospital, at a daycare, or in someone's home—you may want to consider this while you're shopping for engagement rings. Some engagement ring settings may be sharp, which could scratch or cut someone while you're on the job. And while you do have the option to simply take the ring off while you're at work, we know the risk of loss or appearing unengaged may be less than ideal.
If this is you, we recommend choosing an engagement ring with a bezel or lower ring setting, meaning the stones are less likely to protrude far beyond the setting. For example, compared to cathedral settings and other high-set jewels, the gem or prongs may extend out and accidentally catch or snag. A prong getting caught on something may also result in a gem or center stone getting loose or lost, which may require repair or replacement.
If You Want to Dress to Impress
If you work in a fancy office and need to show everyone who's boss, you may want to plan your engagement ring accordingly with your partner. Choosing a ring with many gem settings and a high-profile center stone may be necessary, especially if you're meant to look confident and in charge around employees and coworkers.
If this sounds like you, you may want to look for rings with many pavé diamonds and gems. This means that there are many small stones all around the band and center stone setting, held in place by small pieces of metal. These small metal pieces may be easily knocked out of place if you're working a lot with your hands, but choosing this style may make you appear important and as if you don't need to perform hard labor.
Conclusion
If you are about to get engaged, congratulations on making this big next step with your partner! We know how complicated it may feel to select the right engagement ring for your lifestyle and personality, so we hope our breakdown made it a little easier to understand some of the risks of picking a ring that might not work. If you needed assistance picking the right ring, we hope you have lots of good luck picking a design you and your partner adore.