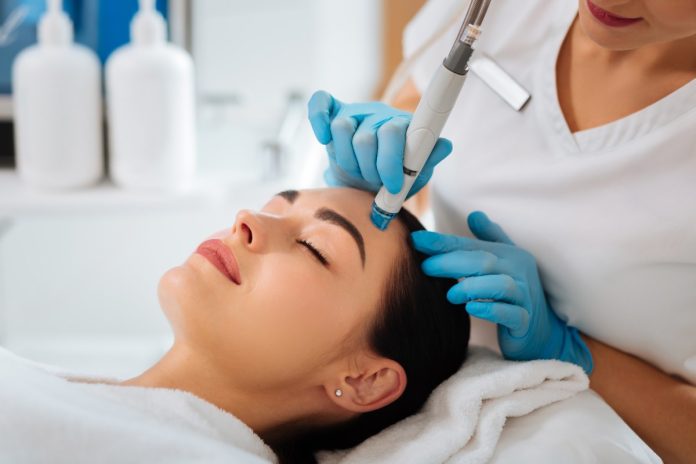 Treating yourself to a facial treatment is a great way to care for your skin's health and appearance. Aside from its rejuvenating effects, facial treatments also relieve the skin from impurities and blemishes, allowing new, clearer skin to surface. Also, most facial treatments incorporate massages that promote blood circulation on the skin and have a relaxing effect. Because of these benefits, many dermatologists and beauty experts recommend having treatments at least once a month.
If you're a fan of facial treatments and you'd like to try other options this year, here are some natural treatments you can consider: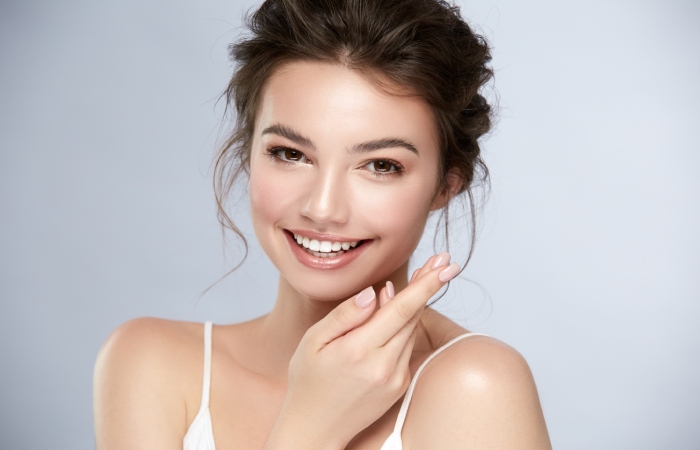 1. HydraFacial Treatment 
A HydraFacial treatment is a patented treatment commonly offered in many skin clinics and spas. Also called hydradermabrasion, this treatment features a combination of hydration and exfoliation procedures. These features aim to remove dead skin and other impurities on the surface and infuse it with serums that revitalize and replenish the skin's natural moisture.
The HydraFacial treatment is entirely non-invasive and is recommended for all skin types. It's also considered beneficial for those who want to alleviate acne and dryness or improve the appearance of wrinkles.
2. Aromatherapy Facial Treatment 
Facial aromatherapy involves fragrance-infused essential oils, which help soothe tired skin, alleviate dryness, promote blood circulation, and treat skin conditions through their anti-inflammatory properties. This treatment is a perfect way to pamper yourself after a long work week, as the fragrant oils have a soothing and relaxing effect.
Aromatherapy facials usually start with a gentle cleansing process followed by a thorough facial scrub to rid the skin of impurities. Then, the face is covered with a mask enriched with fragrant essential oils that will enrich the skin with moisture and nourishment.
3. Lymphatic Massage Facial Treatment 
Lymphatic massage treatment is popular because it can reduce puffiness in the face and under the eyes. Also, it can effectively minimize dullness in the skin. Lymphatic drainage is a specialized massage technique that aims to rid the system of toxins by enhancing the circulation of lymphatic fluid in the face. As a result, the lymphatic fluid carries toxins out of the facial skin and allows them to be completely expelled from the body.
Lymphatic massage also allows more oxygen into the facial skin, which improves its overall appearance. It can give the skin a healthy complexion through enhanced blood circulation, and it can also even out the skin tone. Overall, this facial treatment would benefit you if you want to improve your skin, reduce puffiness, and relieve tension around the face and neck.
4. Fruit Facial Treatment 
If you'd like to try a DIY facial treatment at home, consider pampering yourself with a fruit facial treatment. This treatment is generally simple and cost-effective because of its all-natural ingredients, which you can easily find in your pantry. Also, using fruit for facial treatment is effective in cleansing and revitalizing the skin.
To do this treatment at home, you'll need to cleanse and exfoliate your skin using natural ingredients such as milk, lemon juice, and baking soda. After cleansing, you can unclog your pores using a facial steamer or pour hot water over a bowl and gently expose your facial skin to the steam. Once your skin is prepared, you can cover it with a fruit pack for 10 minutes before rinsing off.
You have various fruit pack options to choose from, and you can make them using items you have in your kitchen. For instance, you can mix banana with some honey to alleviate dry skin. Meanwhile, you can add lemon juice to the same mix if you have oily skin, as citrus is beneficial for this skin type.
5. Wine Facial Treatment 
Red wine is beneficial to health, and it can also be used for facial treatments. Since this beverage is rich in resveratrol and other antioxidants, using it to cleanse, exfoliate, and moisturize the skin is believed to help fight the early signs of skin aging and prevent breakouts.
To use red wine for cleansing, you can mix two tablespoons of the drink with a tablespoon of lemon juice and leave it on the skin for 10 minutes after washing with your favorite cleanser. Then, you can rinse off the mixture and proceed with your usual skincare routine.
You can also create DIY face masks and scrubs by mixing red wine with natural ingredients such as yogurt, honey, and aloe vera gel for better results.
Conclusion 
Facial treatments allow you to maintain your skin health and complexion and prevent skin problems in the long run. Regular cleansing, exfoliation, and nourishment are primarily beneficial to the skin, and this is why it's essential to have quality facial treatments at least once a month. Aside from consistency, it's also vital to select treatments that are gentle to the skin and provide sufficient nourishment. Thus, having natural facial therapies could be a wise option to consider.