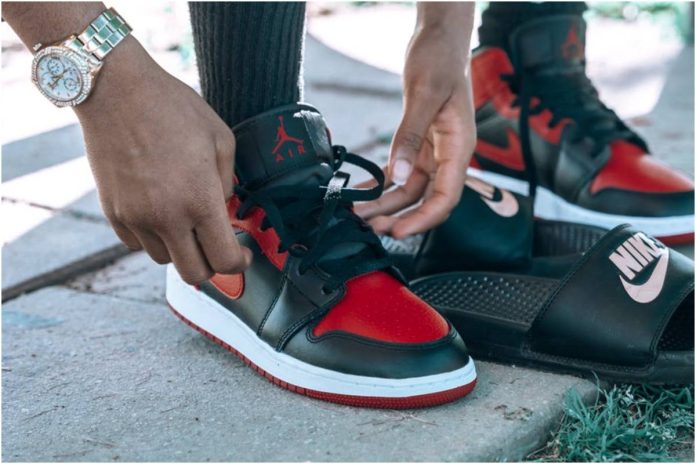 Types of Shoes: The average man owns somewhere between 10 and 20 pairs of shoes. The average woman, meanwhile, owns somewhere between 20 and 30 pairs of shoes.
So why do both men and women have so many shoes tucked away in their closets? Well, it's because they need different types of shoes for all kinds of different occasions.
Today, we're going to walk you through some of the various types of shoes everyone should own. It'll help you get your hands on the best shoes for your feet.
Check out eight types of shoes that people need to have in their closets at all times below.
1. Casual Shoes
You don't want to have to put too much thought into which type of shoes you're going to put on when you have to head to, say, the grocery store, do you? Of course not.
For this reason, you should always have a pair of casual shoes around. These shoes should be stylish to some degree. But they should also be comfortable and designed to go with almost anything.
A simple white pair of walking sneakers would be a great example of a pair of casual shoes. You can throw them on for almost any occasion without them looking out of place.
2. Athletic Shoes
It doesn't matter if you're someone who works out at the gym day in and day out or someone who goes for a weekly walk around the block as your lone form of exercise. You always need to have a pair of athletic shoes handy.
The athletic shoes that you buy should be built to meet the demands of your athletic endeavors. They should keep your feet safe and comfy while also enabling you to put forth maximum effort during your preferred form of working out.
3. Dress Shoes
There will be times when you'll need to put on a pair of fancy shoes for a date, a wedding, a funeral, or another upscale affair. So you shouldn't ever be without a reliable pair of dress shoes.
You might want to invest in at least a few pairs of dress shoes so that you always have a pair for almost any occasion. You can mix and match your dress shoes with different outfits so that you're able to look your best whenever your throw on your best clothes.
4. Work Shoes
If you work a blue-collar job, you might not need to pick up a pair of dressy work shoes for yourself. But if you're going into an office every single day, you'll need at least one or two pairs of work shoes that you can rely on.
Unlike the dress shoes that we just talked about, your work shoes don't necessarily need to be the fanciest shoes in the world. You can get away with some very basic black or brown dress shoes.
But if you're interested in making the strongest impression possible on your colleagues, you might want to go with work shoes that fall on the fancier side. They'll help you stand out in your place of work.
5. Boot Shoes
Those who work in a blue-collar field aren't going to need to have fancy work shoes in their shoe collections. They'll instead need some heavy-duty boot shoes that will keep their feet protected when they're out on the job.
Those who don't work blue-collar jobs might also be able to benefit from having these types of shoes. It'll put them in a position to tackle outside home improvement projects and more when they're not at work.
6. Boat Shoes
You might not own a boat right now. But that doesn't mean that you shouldn't still have at least one pair of boat shoes around.
Boat shoes have turned into a staple for many people looking for shoes to wear in the summertime. You can put a pair of boat shoes on to go out for a bite to eat in the summer or to walk around on the boardwalk.
Boat shoes tend to be light and comfortable and look just nice enough to dress them either up or down. They're some of the best shoes you can own during the warmer months of the year.
7. Sandal Shoes
When it gets hot outside in the summer, even boat shoes might be a little bit too much for your feet. Why not stick a pair of sandal shoes on them instead?
Sandal shoes will let your feet breathe from the moment that you first put them on. They'll also be easy to take off and put back on if you want to lose them while walking along the beach at any point.
Or if nothing else, you can just wear sandal shoes as you walk around the house throughout the summer. They'll be super comfortable and will prevent you from having to wear "real" shoes for a little while.
8. Rare Shoes
Everyone should have at least one pair of rare shoes in their closets that they pull out to wow other people. These Jordan 12 retro sneakers would be a fantastic idea of what we're talking about.
You don't want to break the bank and buy every rare pair of shoes that you come across. But you'll be able to keep people guessing by working a few rare pairs of shoes into the mix every now and then.
Make Sure You Own Each of These Types of Shoes
Your shoe collection doesn't have to consist of 10, 20, or 30 pairs of shoes. You can get away with having way fewer shoes than that.
Nonetheless, you should try to secure as many of these types of shoes as you can. In addition to having a varied shoe collection, you can also match them up with coordinating apparel, such as matching Jordan t-shirts.
Want to obtain more style-related tips and tricks? Look for them in the other articles posted on our blog.