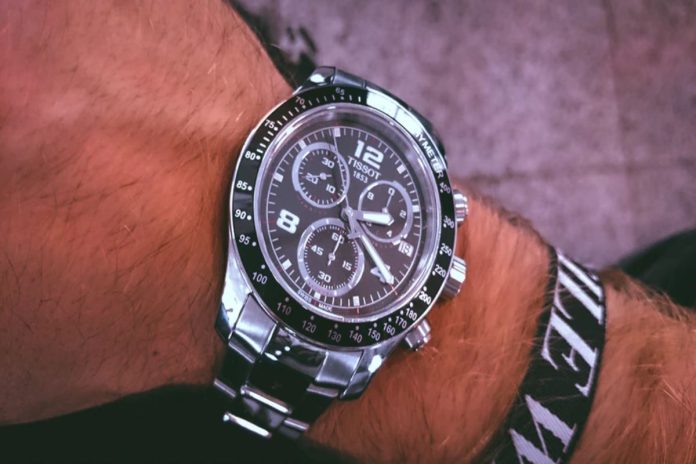 Tissot has been in the watch industry for decades. It is one of the luxury watches that are popular to watch collectors. Many may find many luxury watches that are eye-catching and desirable, and Tissot timepieces are one of the top lines. Tissot is a Swiss watchmaker that is part of the Swatch Group. Charles-Félicien Tissot and his son Charles-Emile Tissot founded Tissot on July 1st, 1853.
Tissot has a long history of exquisite watchmaking and innovation, with active sports watches, striking divers models, elegant dress pieces, athletic clocks, and even the world's first touch-screen timepiece among its offerings. But, how much did you know about Tissot timepieces? Many collectors may be amazed by the brand, but not all know the functions of each Tissot watch. In today's article, we'll get to learn more about the tasks of Tissot's timepieces.
Tissot Overview
Understanding the current Tissot collection and classic models requires knowledge of the company's long and illustrious history as "Innovators by Tradition." Charles-Félicien Tissot and Charles-Émile Tissot, father and son, found Chs Tissot & Fils in Le Locle, Jura, Switzerland, in 1853. Tissot introduced the famous Art-Deco Tissot Banana watch in 1916. Tissot introduced the Tissot Antimagnétique, the world's first anti-magnetic timepiece, in 1930. With Omega, Tissot joins SIIH. The Navigator, the world's first automated wristwatch capable of displaying 24 time zones, was released by Tissot in 1951.
Tissot had the PR 516 in 1965.  It was artistically groundbreaking and imitated by many other brands, inspired by racing driving, and included the world's first steel bracelet with holes. In 1971, as the world's first plastic mechanical watch, the Tissot Astrolon was launched. It is also known as the IDEA 2001. Tissot became a member of the Swatch Group in 1983. In 1999, Tissot introduced the T-Touch, the world's first touch screen watch, which also has six functions and combines analog and digital displays. Furthermore, Tissot took first place in the International Chronometry Competition in 2011. And lastly,  Tissot introduced the T-Touch Expert Solar in 2014, the world's first solar-powered touch screen watch.
Mechanical Watches' Precise Tolerances
The wearer's movement and lifestyle determine the watch's accuracy. Apart from certified chronometers, most mechanical timepieces have precise tolerances of -10/+30 seconds each day on average. The automatic movement's average precision must be between -4/+6 seconds per day to receive the chronometer label.
Quartz Watches' Precise Tolerances
Quartz watches have an accuracy tolerance of -0.5 to +0.7 seconds every day, excluding certified quartz chronometers. In addition, severe temperature changes can influence quartz motions.
Manual-Winding vs. Self-Winding Movement
Both movements are mechanical, but they do perform in different ways. For example, self-winding watches, it winded by an internal rotor that responds to wrist motions, whereas manual-winding watches must be wound by hand every day.
Autoquartz Watch
The advantages of a quartz watch and a self-winding watch, they combined in auto quartz movements. The movement has a maximum power reserve of 100 days if worn for 60 to 80 days. It has the precision of a quartz movement and operates without the use of a battery. Instead, it relies on an accumulator that is recharged automatically by wrist movement. An oscillating weight rotates according to the swinging movements of your wrist. The micro-wheel generator's movement activates an accumulator, which charges it with electricity.
Tachymeter
A tachymeter is a device that calculates average speed over a specified distance. For example, the timepiece has a graduated scale on the dial known as a tachymeter. It shows the rate in kilometers per hour over a 1000m distance in kilometers per hour. It was using the clock's center hand to read the tachymeter.
Flyback Function
This function allows you to reset the clock to zero without having to stop it first. It was a common term in aviation. It was when aviators performed a part of the flight in a specified order for a specific period. It saves time by allowing you to start timing the next leg without stopping, resetting, and restarting the clock.
Investing in a Tissot Timepiece
Tissot watches are a wise investment because they are well-made, long-lasting, fashionable, and capable of lasting a lifetime. In addition, Tissot timepieces always have some value because it is created by a well-known producer of high-quality watches, regardless of the model or condition.
When purchasing or investing in a luxury watch, you should always shop with a firm with excellent customer reviews, a solid social media presence, and a lifetime authenticity guarantee. In addition, you may purchase Tissot timepieces online through the Certified Brand watch: TheWatchCompany.
Takeaway
Tissot were all made in Switzerland with a high-quality control standard. As a result, we can be sure that the quality and functionality of each timepiece are high-standard and in good craftsmanship. The Official Swiss Chronometer Testing Institute has also certified Tissot's chronometer watches. It is considered the pinnacle of precision timekeeping.
Watch collectors understand how it works can help them, and interested individuals become more aware of and interested in the iconic timepieces. Tissot timepieces are well worth the money. Tissot has a large selection of high-quality watches that you will like wearing. In addition, Tissot is inexpensive than many of their Swiss-made competitors; it is much easier to own many, they can provide you with a variety of wristwatch options.